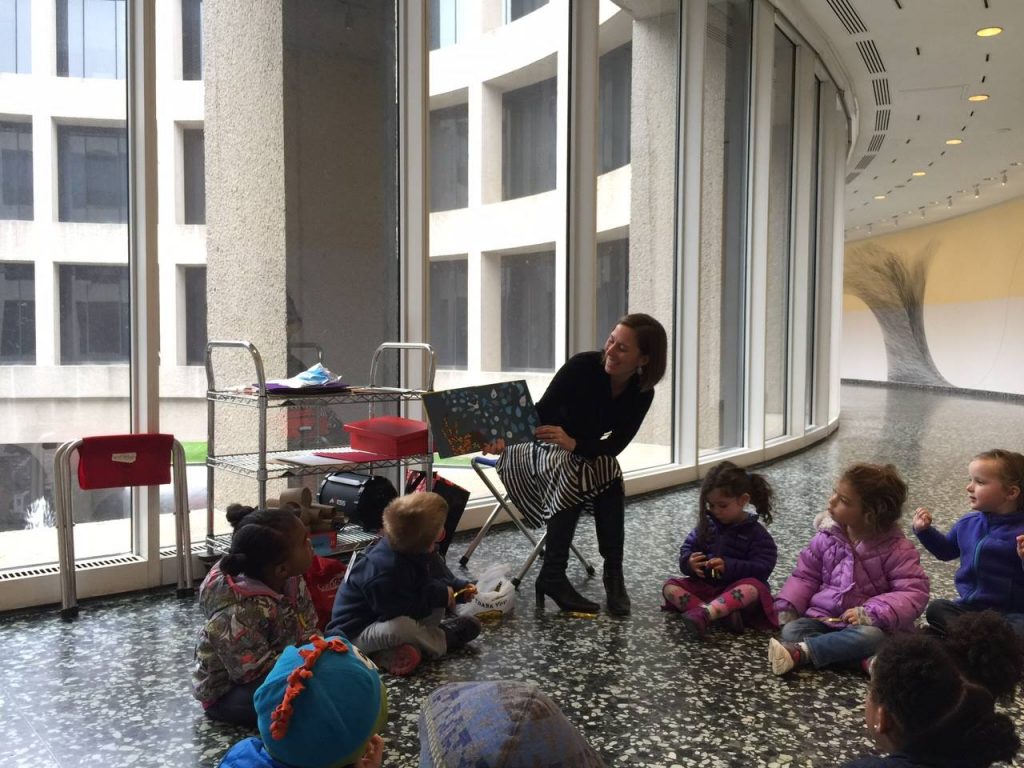 Wednesdays at 10 am | Meet in lobby
STORYTIME+ explores contemporary art through stories and movement. Museum staff will read aloud a book, introduce children to an artist in the collection, and lead a hands-on activity. Nursing moms welcome. Stroller parking is available in the Hirshhorn lobby. Groups of 10 or more should contact mcgettigant@si.edu to reserve a program in advance. Please note: snacks are not allowed inside the Museum, but you may eat outside on our Plaza before or after the program.
---
Martin's Big Words Meet Barbara Kruger
Wednesday, January 18
Lower Level
In honor of Martin Luther King Jr. Day, we will explore the power of big words. After viewing the very big words used in Barbara Kruger's installation Belief + Doubt, we will read Martin's Big Words by Doreen Rappaport. Then we'll create a mini-installation of our own, using our own big words to share a message of love and kindness.
---
A Seed is Sleepy
Wednesday, January 25
Hirshhorn Lobby
In celebration of the opening of Orchids in the Hirshhorn lobby, we'll investigate plant life through the amazing journey of seeds! After a read-aloud of A Seed is Sleepy by Diana Hutts Aston, we will look closely at orchid flowers and create our own seed mosaics.