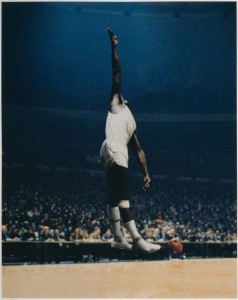 Paul Pfeiffer's Four Horsemen of the Apocalypse (8), 2005, from the Hirshhorn's collection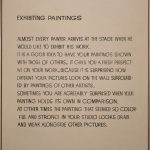 October 9, 2007 to November 16, 2008
Currents features a selection of significant works from 1967 forward, all acquired by the Hirshhorn over the last four years. Initially installed in November of last year, several works have just been rotated, and a new installation is currently on view, including works by Andrea Bowers, Mona Hatoum, Ernesto Neto, Paul Pfeiffer, Robin Rhode, and Allen Ruppersberg. The works on view have entered the collection in a number of ways: as gifts, as purchases proposed by Hirshhorn curators and approved by the Board of Trustees and as purchases made through the Contemporary Acquisitions Council, a membership group that facilitates the acquisition of works by emerging artists. The selection presented reflects the great diversity of work being acquired by the Hirshhorn, ranging from conceptual photography to sculpture. Currents is organized by curator Anne Ellegood.