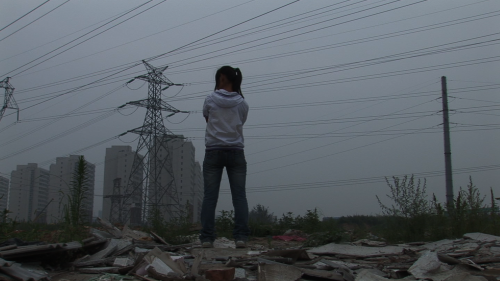 Film: When the Bough Breaks (2013)
November 12, 2017
2 pm, Ring Auditorium
From director Ji Dan, one of China's preeminent female filmmakers, When the Bough Breaks at once explores the particular dynamics of one family and exposes the widespread difficulties faced by migrants living at the margins of Chinese society.
This film is part of the Hirshhorn's Ai Weiwei Selects Film Series featuring recent films from China's New Documentary Film Movement. Using various techniques, these films tirelessly investigate social issues and the filmmakers' relationship with established political order in China. Ai Weiwei Selects is curated by the artist and features recent and critically acclaimed documentaries, some of which are making their D.C. debut. The screenings are hailed as incisive glimpses into an emerging new wave of Chinese documentary filmmaking.