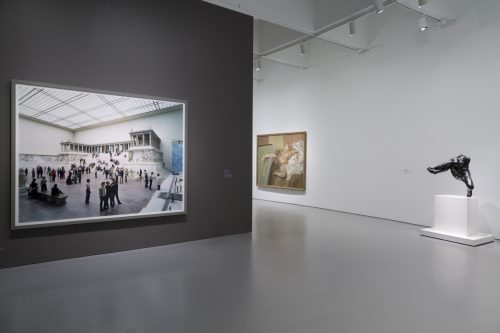 Friday Gallery Talk: Vanessa Badré
Friday, December 2
12:30 pm, Meet at the Information Desk
What makes a good leader? In these turbulent times, great modern art masters such as Auguste Rodin and Constantin Brancusi, on view in Masterworks from the Hirshhorn Collection, can offer surprising and inspiring answers. Artists, particularly modern and contemporary artists, must contend with many challenges: from the limits and relevance of their media to history and the difficulty of creating something durable during periods of great upheaval. Leaders in all fields face many of these same types of challenges. By looking at how artists have risen to meet these challenges, we can find our own leadership perspectives and energies transformed.
Vanessa Badré, trained attorney turned art historian, will lead a discussion through the Hirshhorn's permanent collection to explore creativity and leadership skills.