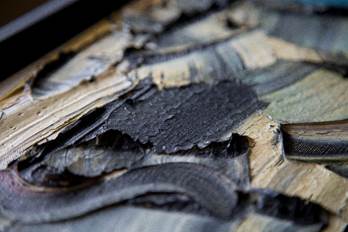 Gallery Experience: Conservators at Work
Monday-Friday, August 7-11
10 AM-5PM |Third Floor Galleries
Hirshhorn paintings conservators invite visitors to take an unprecedented closer look behind the scenes as they clean and conserve Jean-Paul Riopelle's Large Triptych. In preparation for travel, conservators will be "stabilizing" the paintings, a delicate process by which Riopelle's thick, heavy swaths of paint are carefully secured to the canvas. The Hirshhorn's conservation team uses state-of-the-art techniques to care for its 12,000 objects for future generations, and the Museum boasts a world-recognized conservation program.