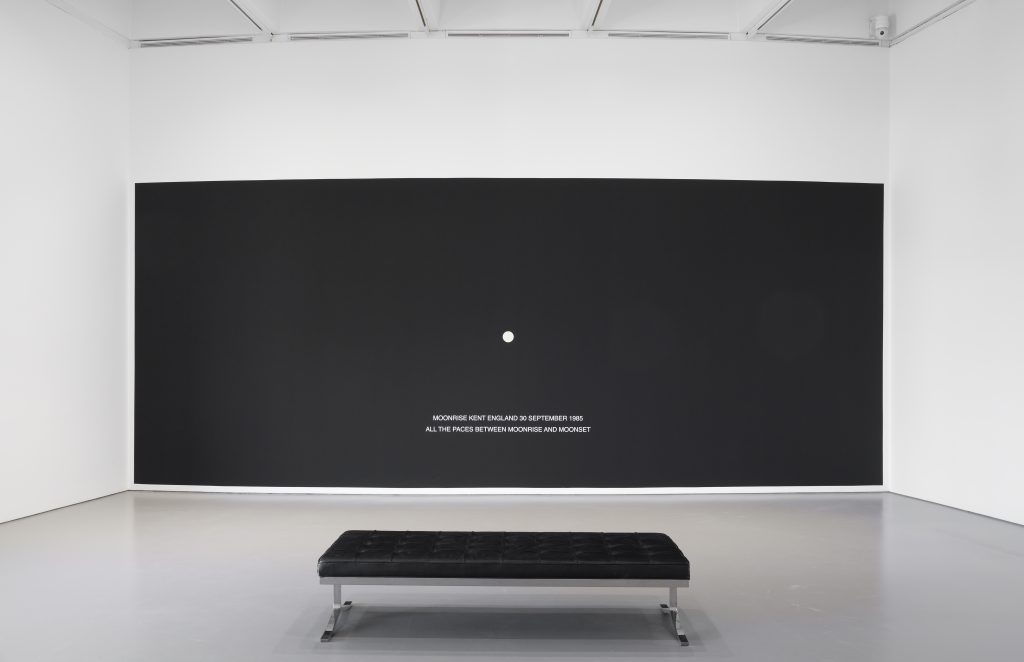 Hamish Fulton: Meet the Artist
Special Live The Modern Art Notes Podcast with Tyler Green
Saturday, September 10
2 pm, Ring Auditorium
In this special Meet the Artist program, British artist Hamish Fulton will be in conversation with Tyler Green of The Modern Art Notes Podcast for a live podcast recording. Fulton is a self-described "walking artist," whose work results from the experience of individual walks. Manifesting in the gallery space through words, photographs, murals, and prints, his practice has centered upon walking as a mindful, performative act. Undertaken variously as feats of endurance, exercises in perception, and experiences of place, his sojourns have ranged from a few paces to thousands of miles. Fulton's pieces, including the Hirshhorn's Moonrise Kent England, 30 September 1985, often provide only the barest information about the location and duration of the journey, questioning the experiential disconnect between the artist's process of creation and the viewer's process of consumption. Such fragmented impressions ultimately affirm Fulton's view that "an object cannot compete with an experience." Fulton has been the subject of exhibitions at Tate Britain and Turner Contemporary and is opening his first solo show in New York in over a decade at Josée Bienvenu Gallery on September 8.