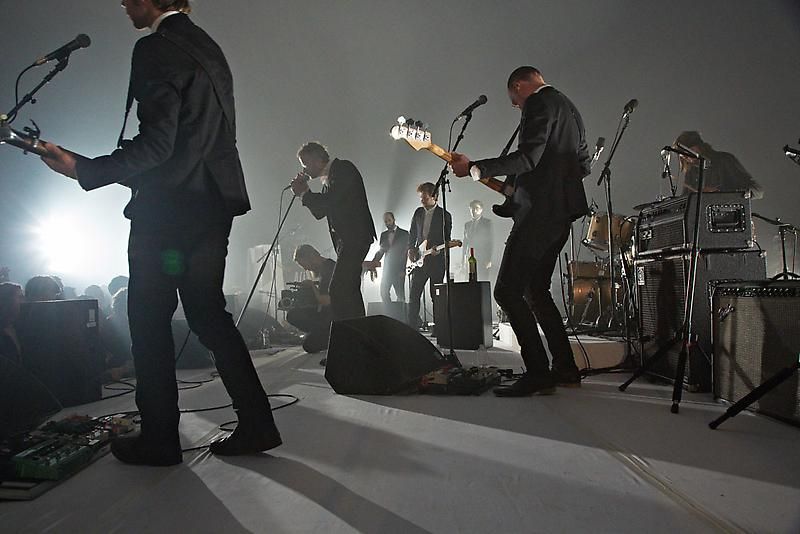 Wednesday, November 16 | 10:30 am – 4:30 pm
Saturday, November 18 | 11 am – 5 pm
Saturday, December 10 | 11 am – 5 pm
Saturday, January 7 | 11 am – 5 pm
Ring Auditorium
For the six-hour video A Lot of Sorrow, Ragnar Kjartansson invited the band The National to play their three-minute song 'Sorrow' repeatedly for six hours during a performance at MoMA PS1, New York. "Sorrow found me when I was young, sorrow waited, sorrow won," commences the band, whose lyrics often conjure notions of romantic suffering and Weltschmerz, or world-weariness—themes Kjartansson often addresses in his art. As the performance goes on the song evolves with the musicians' varying renditions and their mounting fatigue. Multiple cameras capture dynamic perspectives for the finished video, revealing how the performers and audience feed off each other's energy with each repetition.
Courtesy of the artist, Luhring Augustine, New York and i8 Gallery, Reykjavík
Running time: 6 hours and 9:35 minutes