Artist Talk: Julian Rosefeldt
June 14, 2019 | 6:30 pm

–

7:30 pm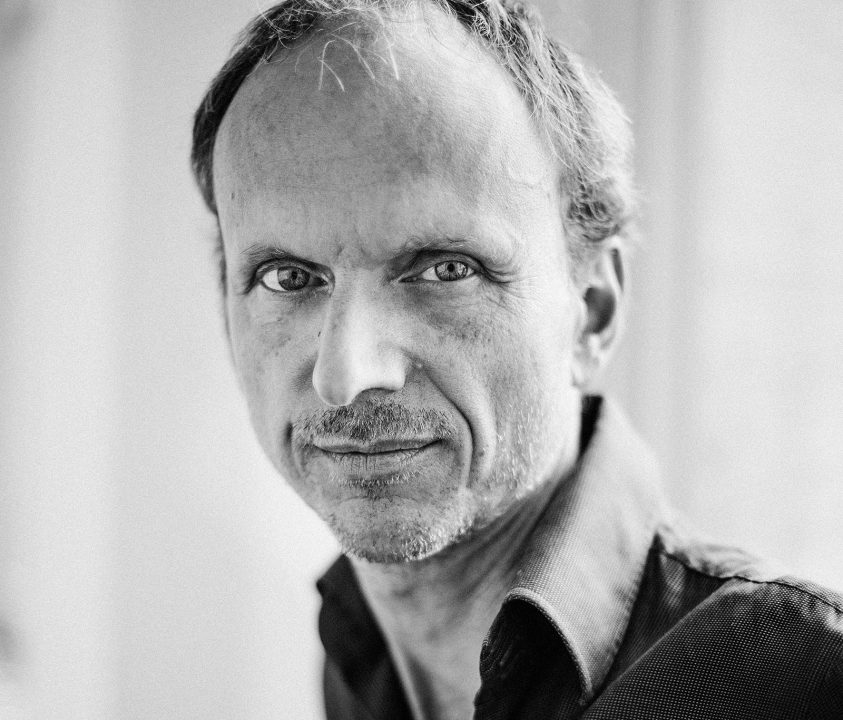 FREE
All advance tickets for this program have been claimed. Don't worry! We always save a select number of seats for walk-ups, on a first-come, first served basis.
Questions? Email Hirshhornexperience@si.edu
Hirshhorn Members, email HMSGdevelopment@si.edu
Berlin-based artist Julian Rosefeldt joins Hirshhorn chief curator Stéphane Aquin for a discussion on the process behind his internationally renowned practice of making visually striking and politically charged multi-channel video installations, including the acclaimed artwork Manifesto. Exceptionally directed and performed, Manifesto stars award-winning actress Cate Blanchett and has also gained world-wide attention as a feature length film. The celebrated 13-channel film installation pays homage to modern artist manifesto, exploring the artistry of the language while raising questions about the role of the artist in today's society. Blanchett portrays an array of characters whose dialogue draws from the writings of Futurists, Dadaists, Fluxus artists, Suprematists, Situationists, Dogme 95 and other artist groups across the 20th century. Manifesto serves as anchor to a larger exhibition exploring the significance of these declarations and the relationship of artist to social politics across the last century.
Rosefeldt's moving-image artwork often addresses histories of film, art, and popular culture through humorous, satirical, and sometimes surreal cinematic experiences. His work has been shown worldwide at museums, galleries, and film festivals, most recently with an installation of Manifesto at the Montreal Museum of Fine Arts.
We encourage you to arrive early. Ring Auditorium seating is limited. Any open seats may be released to walk-up visitors 10 minutes before the program.
Please e-mail hirshhornexperience@si.edu if you would like to request ASL interpretation for this program.
Manifesto: Art x Agency and this program are organized by the Hirshhorn Museum and Sculpture Garden and made possible with major support from the initiative Wunderbar Together: The Year of German-American Friendship 2018/19.
Generous support for the exhibition has been provided by the Burger Collection, Hong Kong; Ken Grossinger & Micheline Klagsbrun, CrossCurrents Foundation; and the Hakuta Family. Additional funding is provided by the Hirshhorn International Council and the Hirshhorn Collectors' Council.