Artist Talk: Tony Lewis
May 24, 2018 | 6:30 pm

–

7:30 pm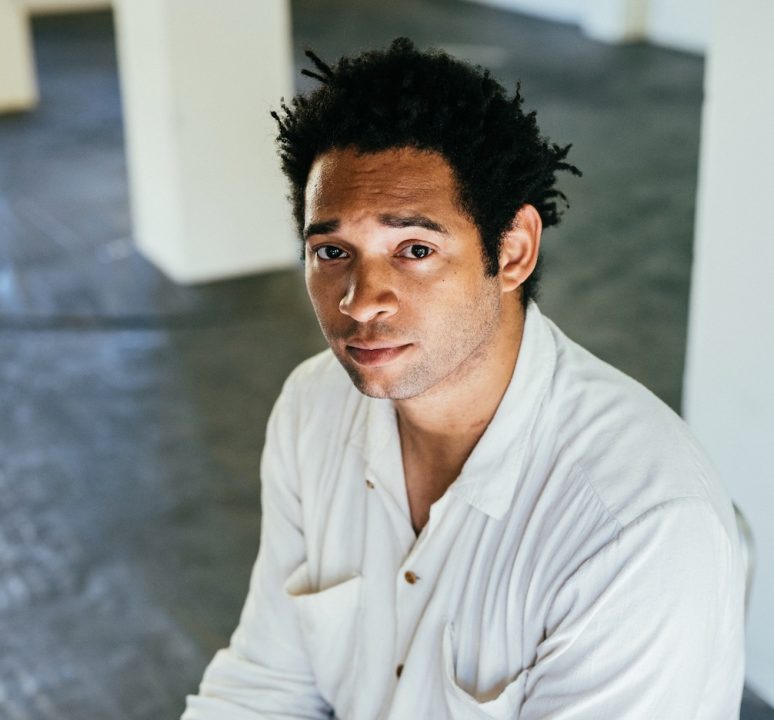 FREE
Get tickets
We strongly recommend claiming a ticket to ensure your seat. This program is expected to be at capacity.
Questions? Email Hirshhornexperience@si.edu
Hirshhorn Members, email HMSGdevelopment@si.edu
Tony Lewis is part of an exciting generation of artists working to collapse the boundaries between different art forms. He has quickly established himself in the contemporary art world by forming a distinct visual vocabulary that integrates poetry and text with the properties of abstraction. His monochromatic drawings pull from various visual and written sources, ranging from the personal to the political. Separating, rearranging, and erasing text, he shifts the way we read to open up new and unexpected meanings.
His current installation, Anthology 2014–2016, is comprised of thirty-four original collage-poems inspired by his favorite childhood comic book, Calvin and Hobbes, which the artist says was "a literary and artistic savior growing up in the '90s."
Lewis will join the Hirshhorn in conversation to delve into his practice of writing through drawing. He will discuss the inspiration for Anthology and how he deconstructed hundreds of comic strips, reordered them, and ultimately shaped them into poems through a process of erasing, editing, and rearranging dialogue to explore the collaborative nature of creativity and authorship, leaving meaning open to a range of interpretations.