(At Home) Friday Art Break: Artist Talk with Phaan Howng
October 9, 2020 | 12:00 pm

–

1:00 pm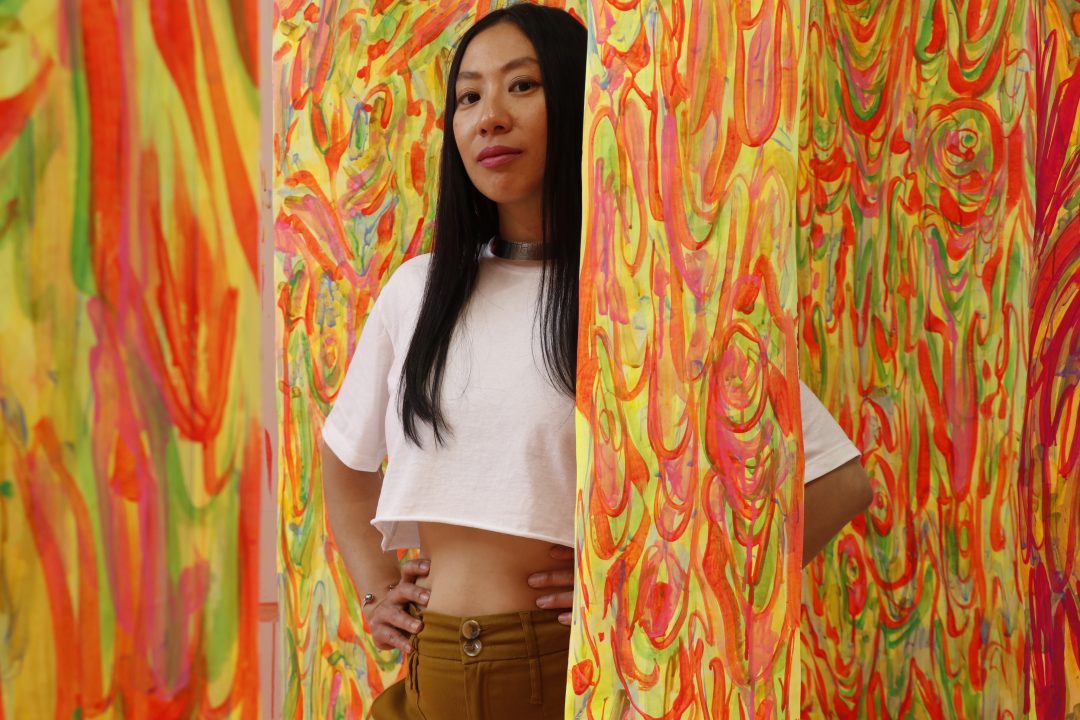 FREE
This program is online only.
Register in advance now! Advance registration is required. After registering, you will receive a confirmation email containing information about joining the talk.
Baltimore-based artist Phaan Howng engages with the tradition of landscape painting through the lens of the climate crisis, imagining what the earth may one day look like if we who inhabit it continue on our current path of conspicuous consumption and waste. Through painting, sculpture, installation, and performance, Howng has explored what she calls an "optimistic post-apocalypse," placing the viewer in imaginative physical and/or conceptual situations that encourage us to contemplate the very real possibility of a post-human future.
Howng's paintings and immersive environments are often created with intense, unnatural colors inspired by toxic waste. For her 2019 installation You're in Good Hands at SPRING/BREAK Art Show in New York, Howng "sold" real estate within the post-apocalyptic landscape with catchy marketing slogans, such as "Make the post-apocalypse your next frontier. Purchase peace of mind from Phaan Howng's Eternal Navigators of Doom Organization." Her 2018 monumental mixed-media installation Niagara, a lurid, oozing waterfall, took over a wing of the Smithsonian's Arts and Industries building for The Long Conversation, a multi-day marathon of ideas and artworks exploring innovative visions of the future.
Howng joins Hirshhorn assistant curator Betsy Johnson, who curated Howng's installation at SPRING/BREAK, for a look at her upcoming exhibition at Towson University and her recent shift of focus to the pre-apocalypse and humanity's ongoing attempts to bend nature to our will.
SCHEDULE
11:50 am EDT | Zoom broadcast opens
12–1 pm EDT | Phaan Howng in conversation with Betsy Johnson
CART (real-time captioning) will be provided for this program. If you have any questions about accessibility for this program, please email hirshhornexperience@si.edu.
This event is also part of #HirshhornInsideOut, the Museum's initiative to bring art into your home.
This program will be recorded and made available following the event. You will find it on this page and on our YouTube channel.