Meredith Monk's Cellular Songs: Concert Version
July 13, 2019 | 7:30 pm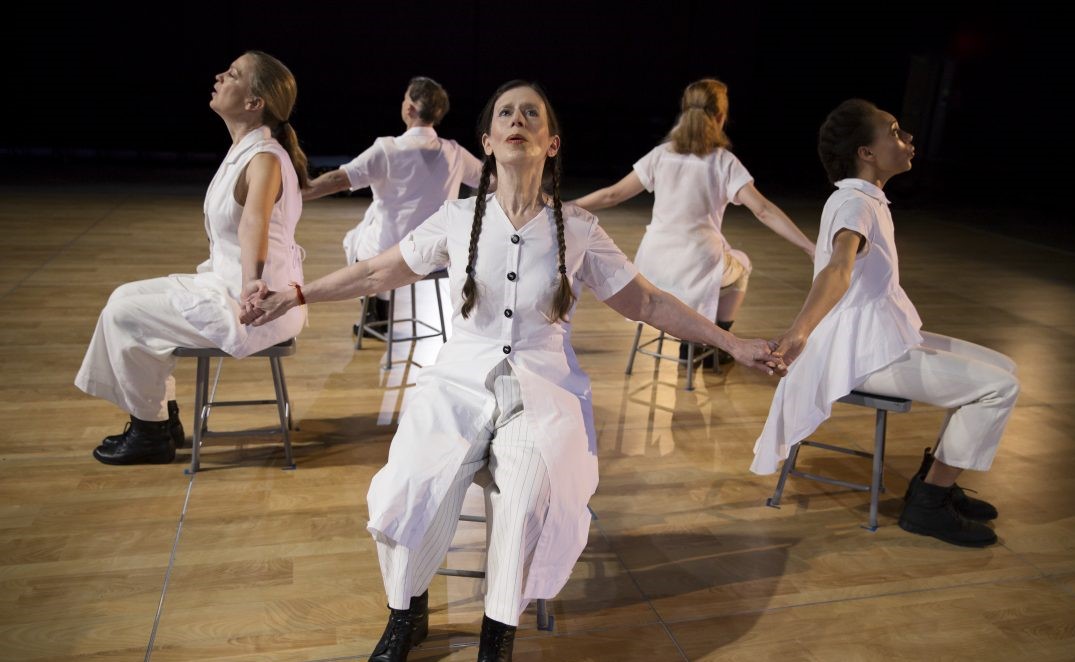 All tickets for this program have been claimed.
Questions? Email Hirshhornexperience@si.edu
Hirshhorn Members, email HMSGdevelopment@si.edu
[Cellular Songs is] "a deeply affecting mediation on the nature of the biological cell as a metaphor for human society." – Financial Times
The Hirshhorn will present Cellular Songs: Concert Version, a one-night-only celebration of the groundbreaking American composer, singer and multidisciplinary artist, Meredith Monk, at the National Museum of the American Indian. Joined by the women of her renowned Vocal Ensemble, Monk will perform music from Cellular Songs, the latest in a series of her music-theater pieces exploring the interdependency of humans and nature, while seeking to evoke the ineffable. Cellular Songs features some of Monk's most adventurous and daring music for the voice to date, paired with violin, piano, keyboard, movement and film. Over the course of the evening, shimmering, multi-dimensional musical forms evoke such biological processes as layering, replication, division, and mutation.
A pioneer in what is now called "extended vocal technique" and "interdisciplinary performance," Monk creates works that thrive at the intersection of music and movement, image and object, light and sound—discovering and weaving together new modes of perception. Her groundbreaking exploration of the voice as an instrument expands the boundaries of musical composition, creating landscapes of sound that unearth feelings, energies, and memories for which there are no words. Over the last six decades, Monk has been hailed as "a magician of the voice" and "one of America's coolest composers" and has inspired countless musicians and artists with her unique style and groundbreaking approach to composition, performance, film and installation.
Organized by Mark Beasley, the Hirshhorn's Robert and Arlene Kogod Secretarial Scholar, Curator of Media and Performance Art, Cellular Songs: Concert Version is made possible through generous support from the Smithsonian's American Women's History Initiative.
This event will be held at the National Museum of the American Indian's Rasmuson Theater. Main entrance at 3rd and Maryland Ave SW