Circle Discussion: Archives & Lullabies
June 10, 2018 | 3:00 pm

–

4:00 pm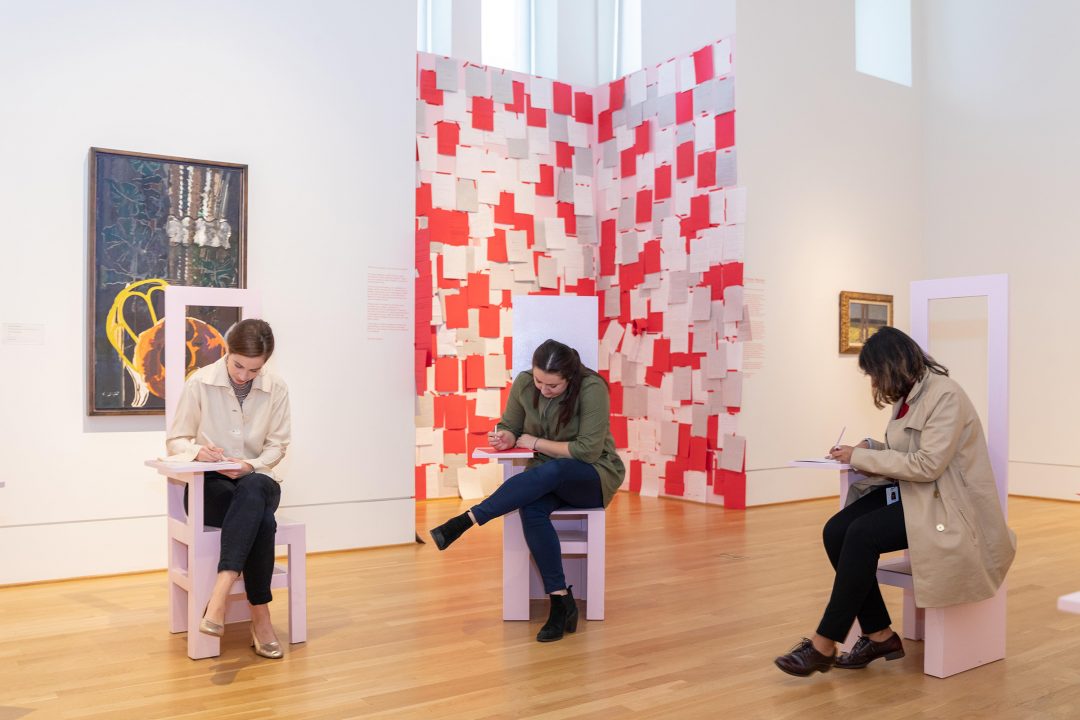 How are women's* knowledge systems transmitted? What role do these systems play in shaping our broader cultural landscape? In this participatory discussion, the artist Georgia Saxelby together with Dr. Antoinette Ford will co-facilitate a conversation about women-driven methods of activating, exchanging and passing on cultural knowledge and value systems. Exploring the forms of recipes, lullabies, wives' tales and more, we will be questioning hierarchies of knowledge and exploring traditional and contemporary forms of women's self-expression and communication. Participants are invited to bring to the discussion a tangible object or story that connects to a lesson learnt from a woman. Everybody – women, men and all gender identities – is invited to contribute to this conversation.
* women meaning female-identifying, female-bodied and/or non-binary individuals
Georgia Saxelby is the artist behind the To Future Women project. A current Artist-in-Residence at Halcyon Arts Lab in Washington, DC, Saxelby is a New York-based, Sydney-born interactive installation artist whose practice intersects art, architecture and performance, and explores ritual practice and sacred space.
Dr. Antoinette Ford is a Mayoral appointee of the Board of the DC Humanities Council and a former Commissioner of the DC Commission on the Arts and Humanities. Dr. Ford established the Double Nickels Theatre Company in 2006, which has emerged as a local leader in intergenerational and cross-cultural storytelling through the medium of Reminiscence Theatre.