Film: Labyrinth
September 22, 2019 | 2:00 pm

–

4:00 pm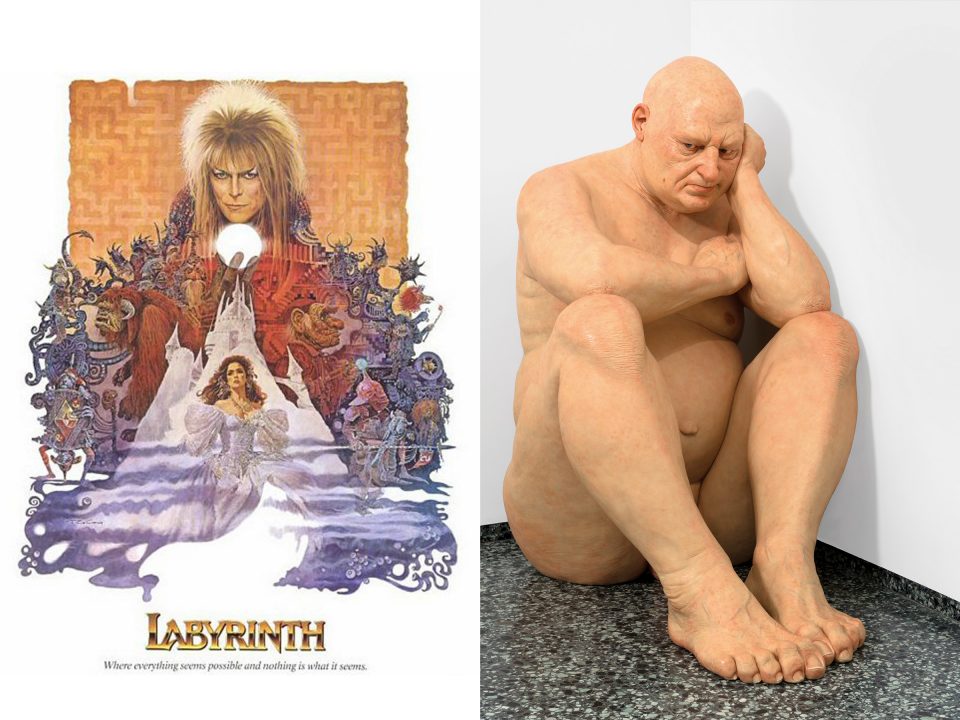 FREE
PG | 1h 41min | 1986
Break out your best goblin outfit, practice your David Bowie dance moves, and get ready to say goodbye to one of the Hirshhorn's most popular sculptures. The Museum will present a free screening of the 1980s cult classic Labyrinth to honor Ron Mueck's monumental Untitled (Big Man) one last time before he takes leave from the gallery floor for a while—a sendoff fit for a Goblin King. To produce the fantastical world of Labyrinth, director Jim Henson, known best as the creator of The Muppets, collaborated with talented artists including Mueck, who notably provided the puppetry and voice for Ludo, the lovable lout who escorts Sarah through the labyrinth in the film.
Labyrinth, produced by George Lucas, follows Jennifer Connelly as Sarah, a selfish 16-year-old girl who journeys through a magical labyrinth to save her baby brother from the Goblin King, immortalized by the late David Bowie. Music, action, and a bit of artistic flare make this film a feature praised by children and adults alike.
Seating in Ring Auditorium will be first-come, first-served.
Closed captioning available upon request. Please contact Hirshhornexperience@si.edu.