Film and Talk: MEGALODEMOCRAT: The Public Art of Rafael Lozano-Hemmer
January 12, 2019 | 2:00 pm

–

4:30 pm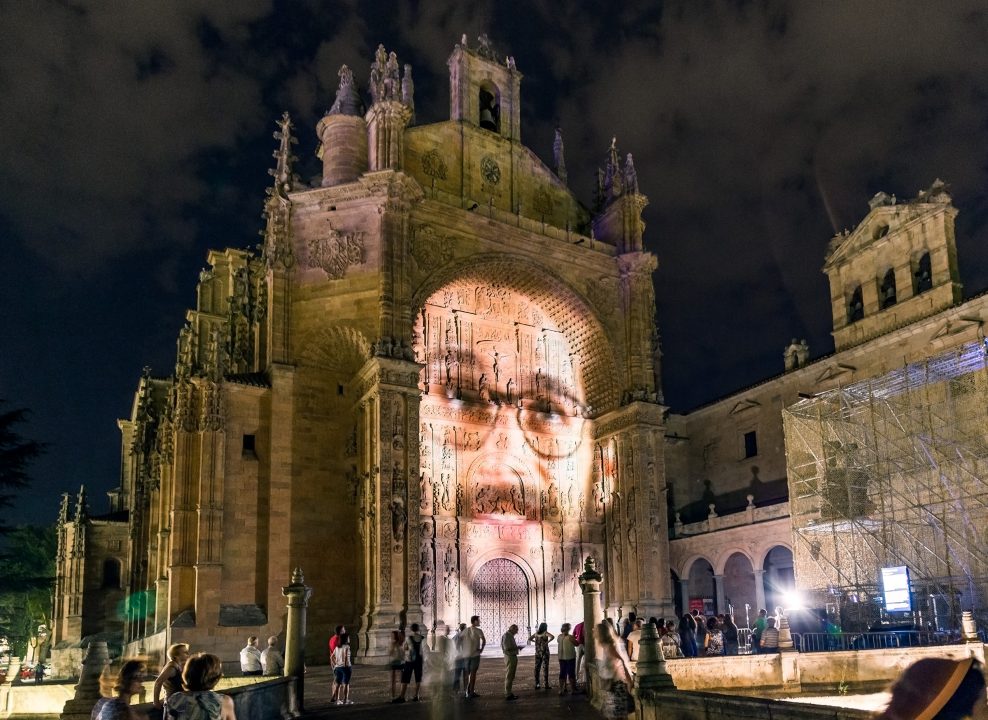 FREE
All advance tickets for this program have been claimed. Don't worry! We always save a select number of seats for walk-ups, on a first-come, first served basis.
Questions? Email Hirshhornexperience@si.edu
Hirshhorn Members, email HMSGdevelopment@si.edu
This program will be held at the Newseum, with check-in at the Group Entrance on C Street.
Running time: 94 min.
Rafael Lozano-Hemmer is one of the most highly acclaimed urban artists working today, but his pieces wouldn't exist without participation. MEGALODEMOCRAT explores Lozano-Hemmer's quest to stage a democratic takeover of public space. Shot over ten years in thirty cities around the world, the film provides intimate access to his large-scale interactive creations in locations such as Trafalgar Square in London, the Vancouver Olympics, the El Paso/Ciudad Juárez border, and New York City's Park Avenue Tunnel. Lozano-Hemmer's work is a rallying point for an alienated urban population, longing to connect. Much like his art, MEGALODEMOCRAT is global in scope yet intimate in detail: epic, wide-ranging, and at its heart, a journey.
Join the Hirshhorn at the Newseum for the DC premiere of MEGALODEMOCRAT, followed by a short conversation with film director Benjamin Duffield and artist Rafael Lozano-Hemmer.
About the Director
Benjamin Duffield is a Montreal-based filmmaker who works both sides of the street, directing and editing fictional and documentary films. Since his graduation from the University of British Columbia with a B.A. in Film and Theater in 1993, he has created award-winning film and television for the Canadian and American markets. Most recently, he directed the sci-fi feature Darwin (featuring Nick Krause and Molly Parker), which premiered at the 2016 Vancouver Film Festival, and co-edited Rumble: The Indians Who Rocked the World, which won a Special Jury Prize for Masterful Storytelling at Sundance 2017 and Canadian Screen Awards for Best Feature Documentary, Best Cinematography, and Best Editing in 2018.
This program is made possible by the collaboration and generous support of the Newseum.