Film: Short Films by Nancy Holt
August 1, 2019 | 12:30 pm

–

1:30 pm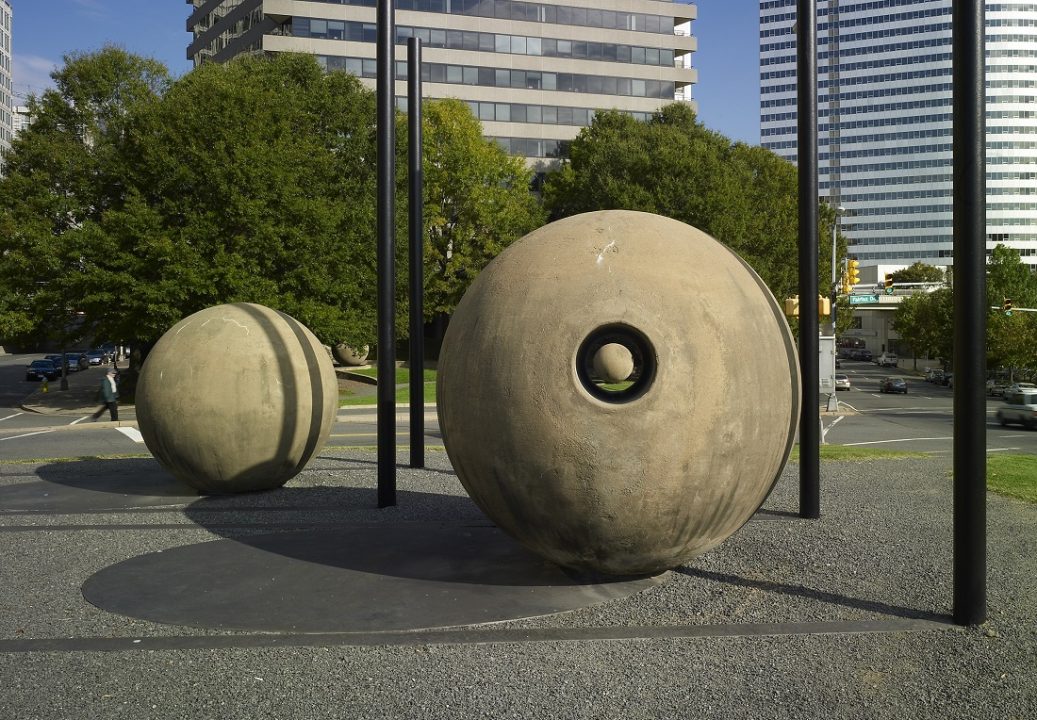 FREE
Seating in Ring Auditorium is first-come, first-served.Running time: 60 minutes

Nancy Holt, Art in the Public Eye: The Making of Dark Star Park (1988, 33 min, color, sound, video)

Nancy Holt, Sun Tunnels (1978, 26:31 min, color, sound, 16 mm film on HD video)

With introduction by Lisa Le Feuvre, executive director of the Holt/Smithson Foundation

Visionary land artist Nancy Holt was a pioneer in her field, creating monumental installations that shifted that way that we look at and think about art and the world around it. For the thirty-fifth anniversary of Dark Star Park (1984)—a large public installation in Arlington, Virginia and the artist's most important urban intervention—the Hirshhorn will present two of Holt's films, Sun Tunnels and The Making of Dark Star Park, in partnership with the Holt/Smithson Foundation and Arlington Public Art. These films reveal the making of her earthworks, serving both as documentation of her best-known land art sculptures and as artworks in themselves.

About the Films

Sun Tunnels documents the making of Holt's major site-specific sculptural work of the same name in the northwest Utah desert, which Holt/Smithson enabled Dia Art Foundation to acquire in 2018. This film includes footage of the changing sun and light as framed by the tunnels on the solstices. Holt worked with engineers, astronomers, and road builders to make Sun Tunnels, documenting every detail of the processes of labor involved in the making of this landmark earthwork.

The Making of Dark Star Park features interviews with the artist, the architects, engineers, contractors, and the public, among others, revealing this artwork as both a public sculpture and a functioning park that reclaims a blighted urban environment. An artwork and a city park, Dark Star Park features giant concrete spheres and pipes, and allows the visitor to reconsider the experience of space, earth, and sky within an urban context. Once a year, on August 1 at 9:32 am, the shadows of the objects exactly align with outlines on the ground.

This program is presented in partnership with the Holt/Smithson Foundation and Arlington Public Art.