Film + Talk: Walkaround Time
November 16, 2019 | 2:00 pm

–

3:30 pm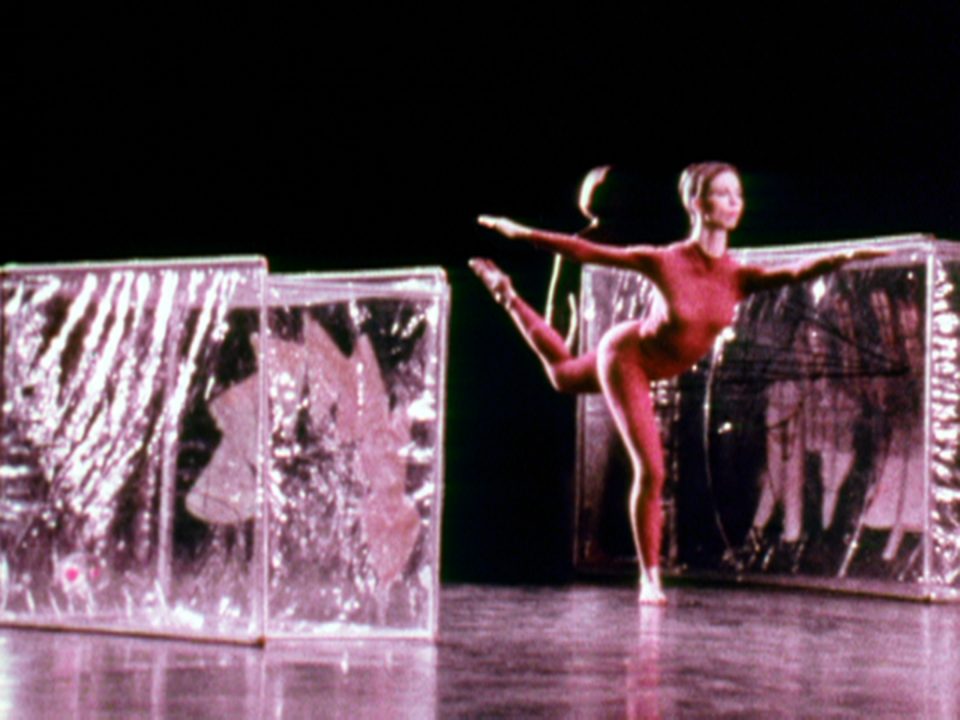 FREE
Running time: 51:06 minutes
Taking inspiration from Marcel Duchamp: The Barbara and Aaron Levine Collection and in celebration of the centennial of Merce Cunningham, one of the most innovative American dance artists, the Hirshhorn will screen Walkaround Time, a 1973 dance production documented by filmmaker Charles Atlas. The performance, created for the stage in collaboration with composer John Cage and artist Jasper Johns, features stage sets consisting of seven large translucent inflatables screen-printed with images taken from Marcel Duchamp's The Bride Stripped Bare by Her Bachelors, Even (The Large Glass). Taking additional inspiration from Duchamp's "readymades"—found objects made artworks—and his famous La Boîte-en-valise, in which he reproduced miniature versions of his artworks, Cunningham pays homage to Duchamp's emphasis on everyday life and repetition in this performance. Dancers, including Cunningham himself, perform movements multiple times and the intermission becomes a part of the composition as dancers move the set pieces around the stage.
Walkaround Time is the first visual documentation of Cunningham's dance performance by Charles Atlas, and marks the first of many collaborations between the two artists in which Cunningham choreographed dances for the camera.
Art historian Katherine Markoski will introduce the program and engage the audience in a brief discussion following the screening. Markoski contributed to the catalogue for Marcel Duchamp: The Barbara and Aaron Levine Collection, and has written on the artists associated with Black Mountain College, including the important collaborations that emerged between Merce Cunningham, John Cage, Jasper Johns, Robert Rauschenberg, and Marcel Duchamp.
This film contains some nudity.
Images Courtesy of Electronic Arts Intermix (EAI), New York