Film+Talk: Marcel Duchamp: Art of the Possible
November 23, 2019 | 5:00 pm

–

7:00 pm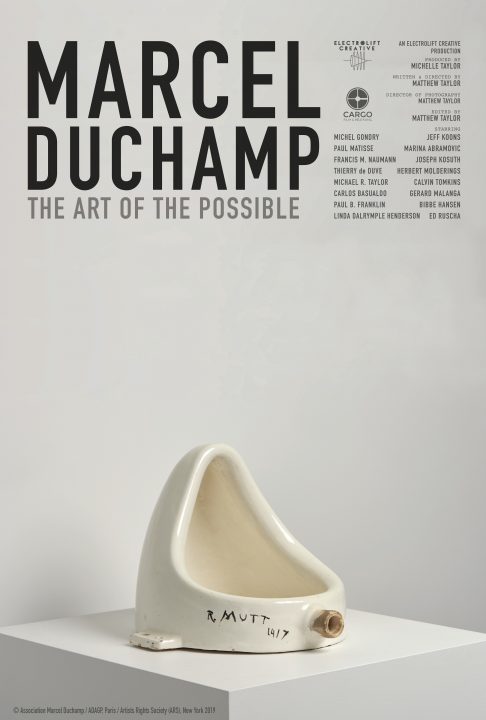 FREE
All advance tickets for this program have been claimed. Don't worry! We always save a select number of seats for walk-ups, on a first-come, first served basis.
Questions? Email Hirshhornexperience@si.edu
Hirshhorn Members, email HMSGdevelopment@si.edu
4:30 pm
Doors open to Ring Auditorium
5 pm
Film Screening: Marcel Duchamp: Art of the Possible
6:30 pm
Q&A with filmmaker Matthew Taylor and scholars Michael Taylor and Bradley Bailey
Running Time: 86 minutes
"Many documentary films on Marcel Duchamp have been made, but this is the first to force viewers to do what his work achieves by its very nature: THINK."—Francis M. Naumann, Duchamp scholar
Marcel Duchamp: Art of the Possible (2019) explores the life, philosophy, and impact of one of the most influential early twentieth-century artists, Marcel Duchamp. Through his many revolutionary artistic and intellectual pursuits, Duchamp redefined what an artwork could be, thereby laying the groundwork for artists of subsequent generations. While tracing the key moments of Duchamp's career, Art of the Possible demonstrates how Duchamp's ideas transformed the direction of art through the voices of scholars and artists today.
The US premiere of this new documentary will be presented in conjunction with the exhibition Marcel Duchamp: The Barbara and Aaron Levine Collection, which highlights a groundbreaking promised gift of works by Duchamp to the Hirshhorn. Following the film screening, director Matthew Taylor and Duchamp scholars Michael Taylor and Bradley Bailey will participate in a question and answer session about the making of the film.
We encourage you to arrive early. Ring Auditorium seating is limited. Any open seats may be released to walk-up visitors 10 minutes before the program.
About the Speakers
Matthew Taylor is an American artist. For over twenty years he has worked in a variety of creative fields ranging from sculpture, fashion, technology and filmmaking. From a young age, Matthew took an interest in art history and theory, and in the late 1990's he embraced conceptual artist, Marcel Duchamp, and his ideas as a guiding principle for the 21st century. Matthew saw parallels of Duchamp's life at the turn of the 19th century with his own experience at the turn of the millennium with the advent of paradigm shifting creative tools and technologies that would define culture and interaction. Drawing on Duchamp's own journey, Matthew set out to make a documentary to explore Duchamp's relationship to the 21st century. Marcel Duchamp: Art Of The Possible is a documentary that realizes Matthew's vision to bring Duchamp to a broader audience and present him as a guiding light in an increasingly technological world. In addition to this film on Duchamp, Matthew has made over 100 short films, worked with ballet dancers to create contemporary multimedia installations, and undertaken extensive travel photography around the world. Currently he lives in New York City with his producing partner and wife, Michelle Taylor, where they are in production on four new feature documentaries.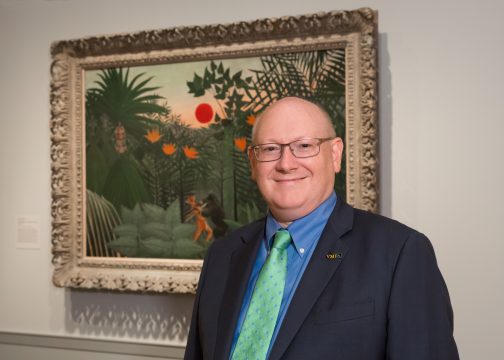 Dr. Michael R. Taylor is the Chief Curator and Deputy Director at the Virginia Museum of Fine Arts (VMFA) in Richmond, Virginia. Prior to his appointment at VMFA in 2015, Dr. Taylor served as the Muriel and Philip Berman Curator of Modern Art at the Philadelphia Museum of Art from 1997 to 2011, and Director of the Hood Museum of Art at Dartmouth College from 2011 to 2015. A scholar of Dada and Surrealism, with a special focus on the work and ideas of Marcel Duchamp,  Taylor has organized a number of exhibitions during his career, including Giorgio de Chirico and the Myth of Ariadne (2003); Salvador Dalí: The Centennial Retrospective (with Dawn Ades) (2004); Arshile Gorky: A Retrospective (2009); and Marcel Duchamp: Étant donnés (2009). In 2010, Dr. Taylor's exhibition catalogue, Marcel Duchamp: Étant donnés, won both the George Wittenborn Prize and first prize for best museum permanent collection catalogue by the American Association of Art Museum Curators. He is currently working on the exhibition Man Ray: The Paris Years, 1921-1939, which will open at the Virginia Museum of Fine Arts in July 2021.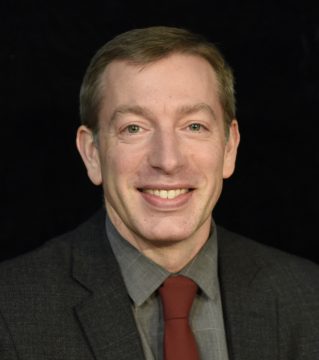 Bradley Bailey is associate professor of art history at Saint Louis University. His numerous publications on the work of Marcel Duchamp include the book Marcel Duchamp: The Art of Chess, co-authored with Francis M. Naumann. His most recent article, published in the October 2019 issue of The Burlington Magazine, presents overwhelming evidence confirming Duchamp's authorship of his iconic readymade, Fountain.