Gallery Experience: This Could Go Boom! Women in Music and the Potential for Sparking Change
October 1, 2019 | 4:00 pm

–

5:00 pm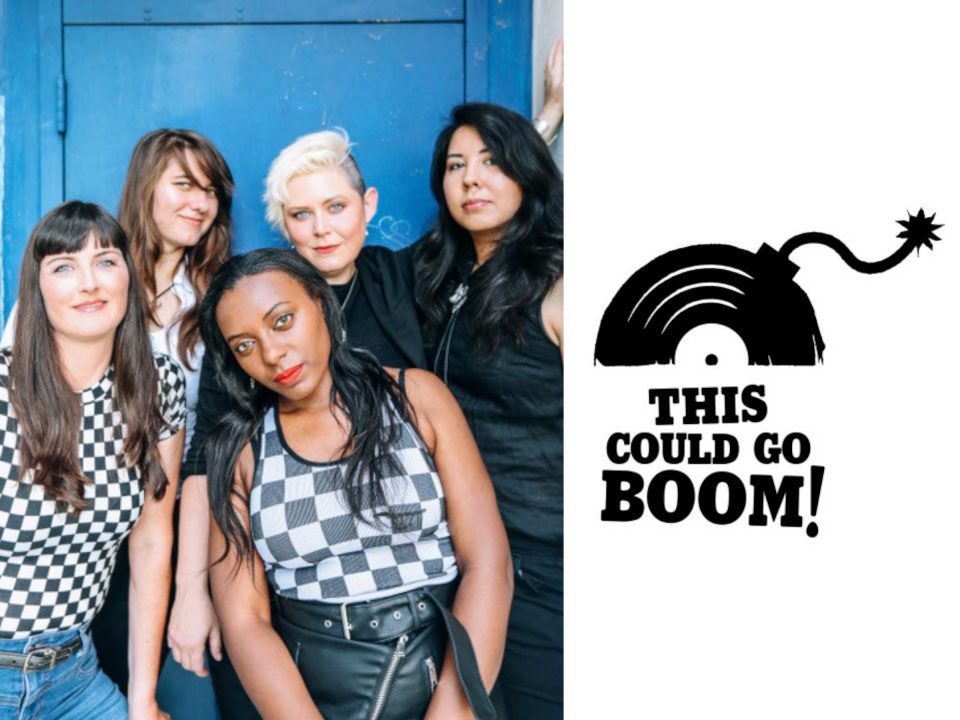 This Could Go Boom! believes in the potency of unheard, under-promoted musical narratives and their potential to spark action and cultural change. They champion these voices by offering record label services, workshops, performance opportunities, and community outreach programming focused on womxn and non-binary musicians, sound engineers, music business professionals, students, and music lovers.
Join co-founders, and The OSYX band members, Selena Benally, Ara Casey, and Erin Frisby for a discussion on starting a record label and the importance of gender equality in the music industry.
This program is presented in partnership with the Smithsonian Year of Music for the Tuesday Talk series.
About the Speakers
Erin Frisby – Erin is a multi-disciplinary artist. In addition to playing with The OSYX, she fronts the rock band FuzzQueen, described by Huffington Post as, "a gorgeous nastily tight storm of ragged raw energy." Erin finds meaning in working in community and was selected as a mixed cohort member for The Sanctuaries DC's 2018 Arts For Social Impact program. She previously created the music education program for a Chicago-based non-profit providing programming for 7,000 students annually. Erin works as a teaching artist and presents workshops such as the recent "Freestyle" with the Off The Top Team workshop at The Luce Foundation Center. Erin participated as a singer in Tino Sehgal's This You at the Hirshhorn Museum. She sits on the board of Girls Rock! DC and recently completed a MSAC Creativity Grant supported recording project "Charting the Chaotic Sea". She is currently working on a mixed media piece Ecdysis, funded by PG County Arts and Humanities.
Ara Casey – A DC area native, Ara launched her music journey in 2014 with the 100 Songs in 365 Days project. She has performed in Ragnar Kjartansson's critically acclaimed "Woman In E" and at the Lincoln Theater. She directs an independent preschool program that nurtures a love and appreciation for music in small humans. In addition to writing and performing with The OSYX, and her work with This Could Go Boom!, Ara is an avid beekeeper, volunteers for The Moth DC, and plays soccer just for kicks.
Selena Benally – Native American musician and graphic designer Selena Benally has always had a love for the arts. She has been performing in punk and hard rock bands for several years including power trio, More AM Than FM, which was most recently featured at the DC Music Rocks Fest at the 9:30 Club. She has volunteered with Girls Rock! camps in DC and Baltimore. In 2016, she performed in Ragnar Kjartansson's performance piece, "Woman In E" at the Hirshhorn Museum. Selena has done graphic design work for Tagg Magazine, DC Music Rocks, and DC Public Charter School Board. Selena has toured with the band FuzzQueen and enjoys building cigar box guitars.