Gallery Talk: Kunié Sugiura
March 24, 2023 | 12:00 pm

–

1:00 pm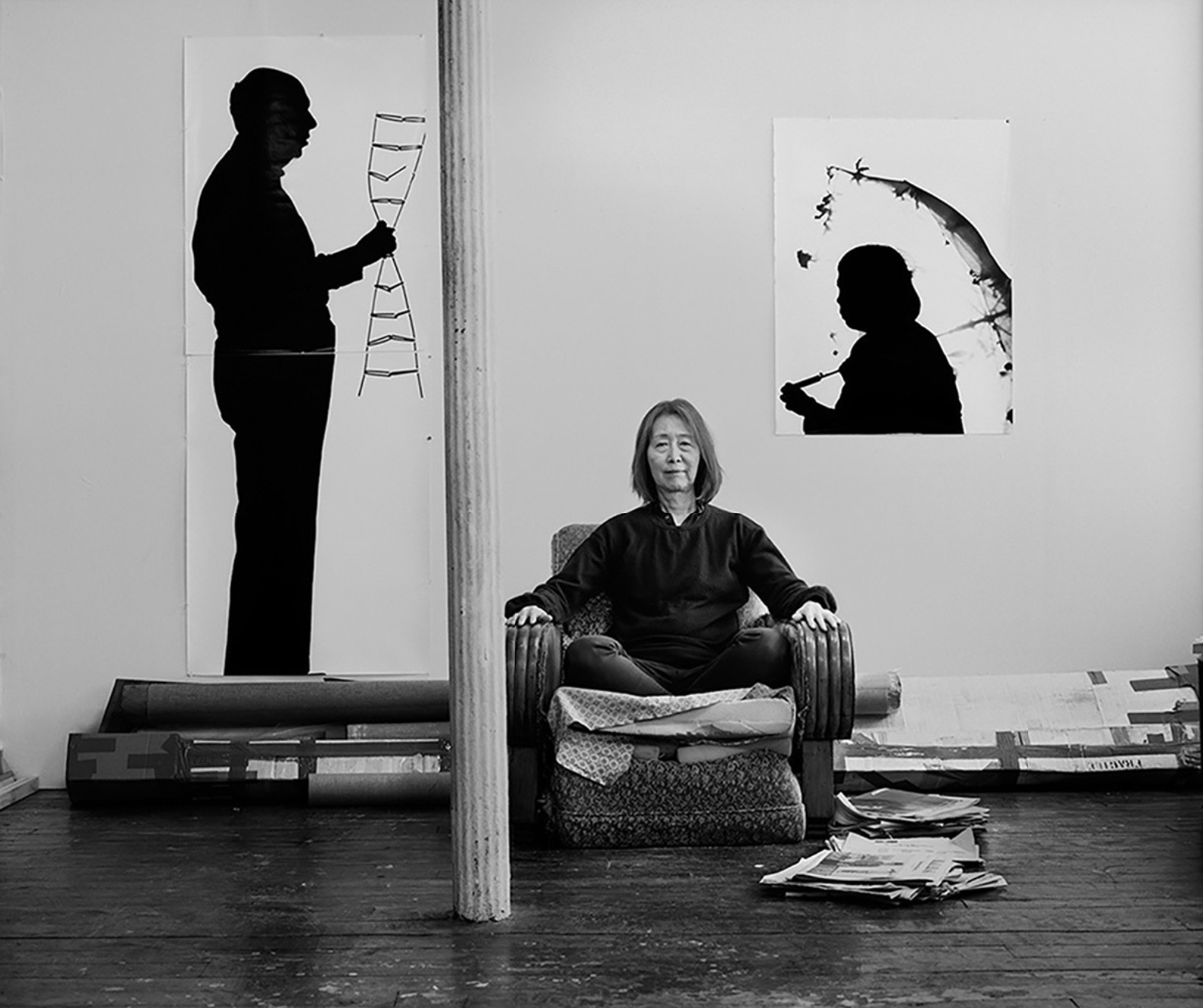 FREE
Registration recommended.  
Artist Kunié Sugiura joins Hirshhorn curator Betsy Johnson for a shared conversation about her six decades long career experimenting with different photographic mediums. After her initial experiments with images made by camera, Sugiura began her long engagement with photograms in the 1980s, including her famous Artist and Scientist series that depicts the unmistakable silhouettes of figures like Takashi Murakami, Carolee Schneemann, Dr. James Watson, and internationally celebrated artist Yayoi Kusama, on view in One With Eternity: Yayoi Kusama in the Hirshhorn Collection.
Sign up early! Program attendees with a registration will get a special pass to the exhibition One With Eternity: Yayoi Kusama in the Hirshhorn Collection.
---
ABOUT THE ARTIST
Kunié Sugiura (b. 1942, Nagoya, Japan) received her BFA from the School of the Art Institute of Chicago in 1967, where she experimented with chromogenic photographic montages. After moving to New York in 1967, Sugiura began combining projected photography onto canvas, sometimes paired with panels of acrylic paint, hybrid works which reflected the artistic mood of the era. In the 1980s, she began creating photograms using objects from everyday life, leading to her renowned Artist and Scientist series.
Throughout her career, Sugiura has expanded the conceptual, and material, underpinnings of photography, using color, form, chemistry and subject matter as her material, and consistently produced ground-breaking works that defy strict categorization and give breath to the radical.  Sugiura's work has been shown in numerous solo and group exhibitions globally and can be found in esteemed private and public collections including The Museum of Modern Art, New York; the Whitney Museum of American Art, New York; the Tokyo Metropolitan Museum of Photography; National Museum of Modern Art, Tokyo, Japan; Tate Modern, London, England; and more.
---
ABOUT THE EXHIBITION
One with Eternity: Yayoi Kusama in the Hirshhorn Collection is a tribute to the life and practice of this visionary artist. The exhibition showcases the Hirshhorn's permanent collection of works by Kusama, including two of her Infinity Mirror Rooms—her first and one of her most recent—that create a dazzling sensation of never-ending space. These transcendent rooms will be exhibited alongside an early painting; sculptures, including Pumpkin (2016) and Flowers—Overcoat (1964); and photographs of the artist, including a photogram by Kunié Sugiura.