Hirshhorn/AM: Arlington Art Truck: Trash Garden
May 10, 2019 | 9:00 am

–

10:00 am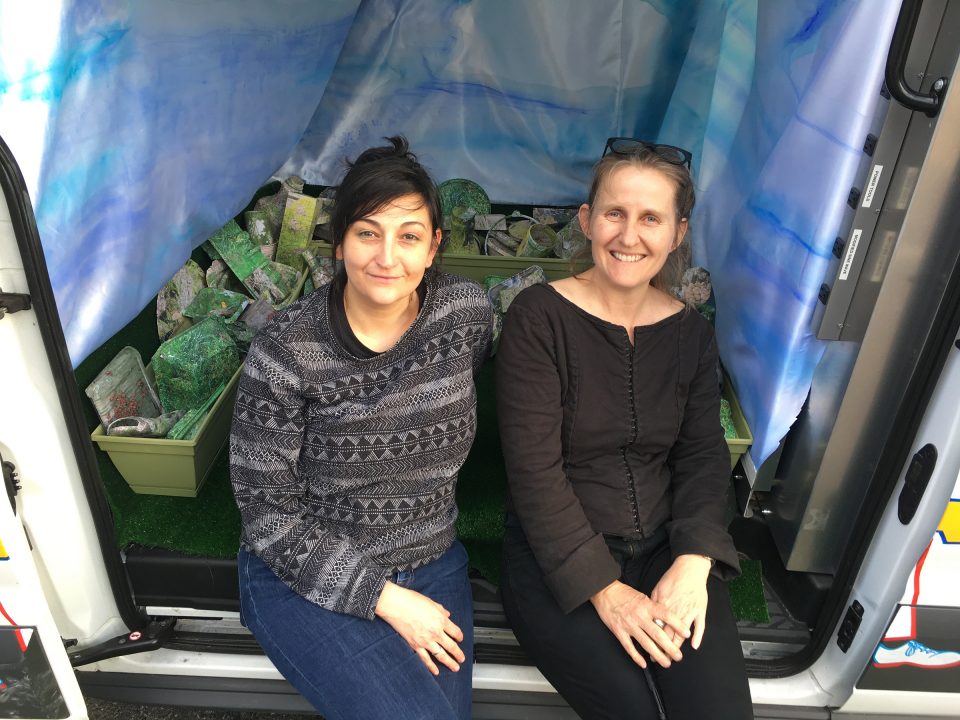 Local artists Cynthia Connolly, developer of  Arlington Cultural Affairs' Arlington Art Truck, and Rachel Schmidt, whose installation Trash Garden inhabits the project will join the Hirshhorn for a morning conversation about making art accessible and impactful.
Dolcezza Coffee & Gelato will open at 8:45 am.
About Trash Garden
DC-based artist Rachel Schmidt explores the question "when you throw away or recycle plastic—where does it really go?" She has created a landscape installation inside the Arlington Art Truck made from discarded plastics participants will wrap in paper printed with Arlington fauna imagery photographed by Drew Model and Discovery School students. The interactive installation will feature recorded memories of the natural environment from previous Arlington Art Truck contributors. Trash Garden serves as a metaphor for everyday life: an evolving landscape to which we all contribute and built of plastic waste which never truly disappears.
About Arlington Art Truck
Packed with digital and traditional creative tools, the Arlington Art Truck is a curated mobile tool box for artists-in-residence. From April to October, the Artists themselves cruise the streets of Arlington to engage the public in curator/artist developed projects ranging from an impromptu workshop or performance, to a pop-up gallery, all designed to blur the line between participant and presenter, citizen and bureaucracy. The Arlington Art Truck was the recipient of a $25,000 Award from the National Endowment for the Arts in support of its first season of programming.
This year, the Solid Waste Bureau and EcoAction Arlington are the two community partners for the season. Meet their staff at each activation and learn how to reduce waste through the artist's interactive project- curated and developed specifically for our community.
About Arlington Cultural Affairs
Arlington Cultural Affairs a Division of Arlington Economic Development, exists to create, support and promote the arts, connecting artists and community to reflect the diversity of Arlington County, Virginia.
Please e-mail hirshhornexperience@si.edu if you would like to request ASL interpretation for this event.