Hirshhorn/AM: Art inSight
March 6, 2020 | 9:00 am

–

10:00 am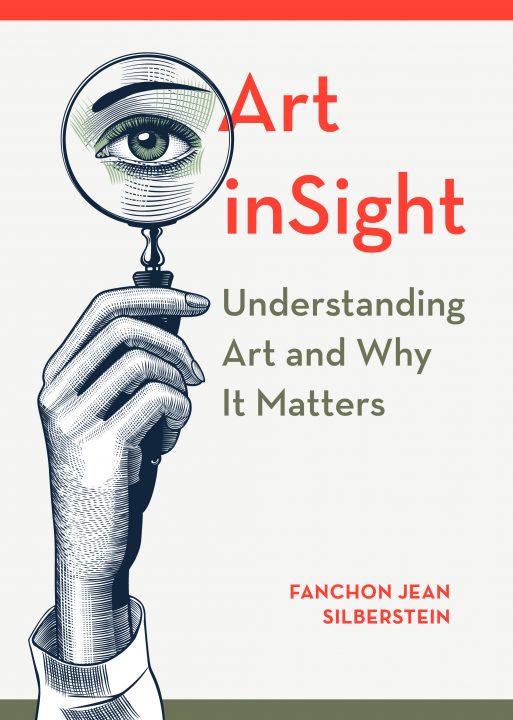 FREE
A first encounter with art is like meeting a stranger: it opens you to new ideas, people, places, and parts of yourself.
Join DC-based author Fanchon Silberstein for a look into her recently published book, Art inSight: Understanding Art and Why It Matters, which delves into the first known art and explores what it can reveal about how its makers saw the world and how contemporary artists can help us to see our own. The result is equal parts an ode to the joy of artful engagement, a how-to for anyone interested in understanding art and culture, and a journey around the world from prehistory to the present day. Readers confront strangeness through observation, description, and conversation, and are given the skills to understand cross-cultural divisions and perceive diverse ways of interpreting the world.
By emphasizing the relationship between viewer and image, Art inSight urges readers to discover meaning in their own ways and offers questions that lead them into profound connections with works of art and the cultures behind them.
Seating in the Lobby will be first-come, first-served.
Dolcezza Coffee & Gelato will open at 8:45 am.
About the Author
Fanchon Silberstein is a writer, teacher, and trainer who presented art and culture workshops around the world. She was the director of the US State Department's Overseas Briefing Center and was on the faculty of the Summer Institute for Intercultural Communication in Portland, Oregon. She served as a docent for over thirty years at the Hirshhorn Museum, teaching observation skills to students of conflict resolution.
Art inSight: Understanding Art and Why It Matters will be available in the Hirshhorn Museum bookstore for purchase.