Hirshhorn AM: Noel Kassewitz
January 3, 2020 | 9:00 am

–

10:00 am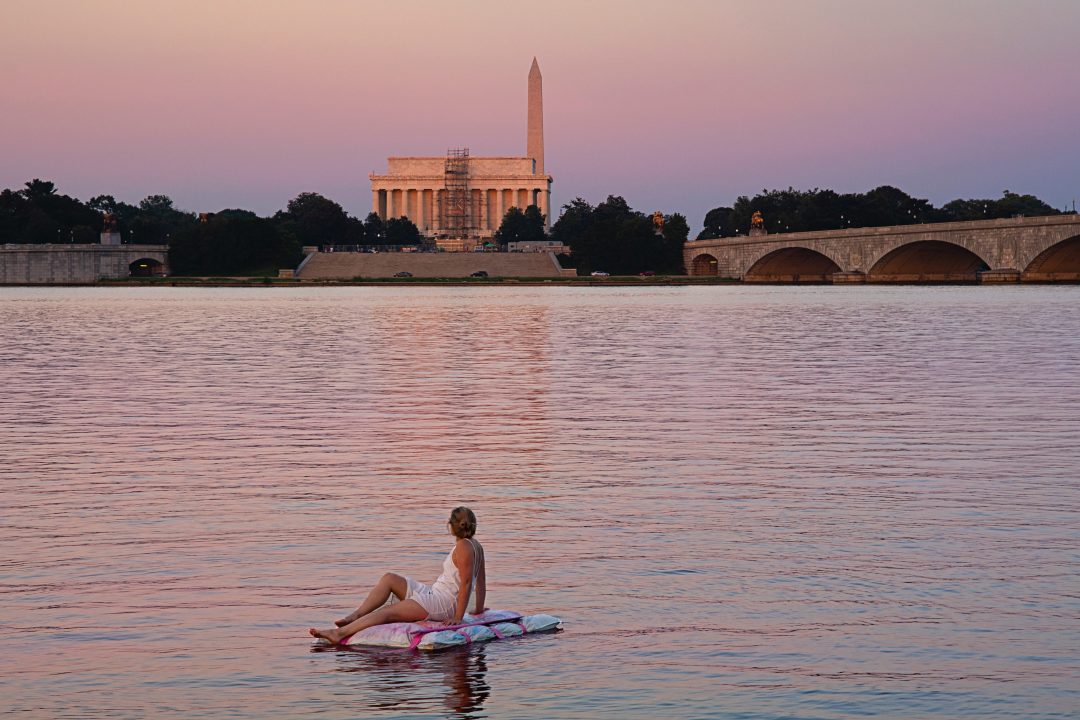 How does an artist prepare for climate change?
Noel Kassewitz's practice examines how a painter copes with a rapidly changing cultural and environmental landscape. Using experimental techniques that blur multiple boundaries—between painting and sculpture, passive and active object, and cultural artifact and survival tool—she works to examine this moment in time through the lenses of art history, rising social pressures, and commodified disaster preparedness. Join the artist in an early morning coffee talk to learn more about her latest body of work, Rococo Remastered, where she delves into the historical clues left to us by the pastel-colored art movement that preceded France's revolution, and channels Miami's never-ending pool parties to reinterpret the works for today's audience.
Dolcezza Coffee & Gelato will open at 8:45 am.
About the Artist
Noel Kassewitz (American, b. Miami, 1990) is an interdisciplinary artist and third-generation Floridian currently based in Washington, DC. She received her BFA in studio painting from the University of Florida, and later completed an artist residency in Carrera, Italy with master sculptor Boutros Romhein. Kassewitz has exhibited nationally in New York, Chicago, Miami, and Washington, DC, as well as internationally in Milan and Bologna, Italy.
Her solo exhibition, Rococo Remastered, opens the evening of Jan. 3, 2020, at International Arts & Artists at Hillyer in Dupont Circle and runs through Feb 2.