Hirshhorn Howl-O-Ween
October 29, 2022 | 10:00 am

–

11:30 am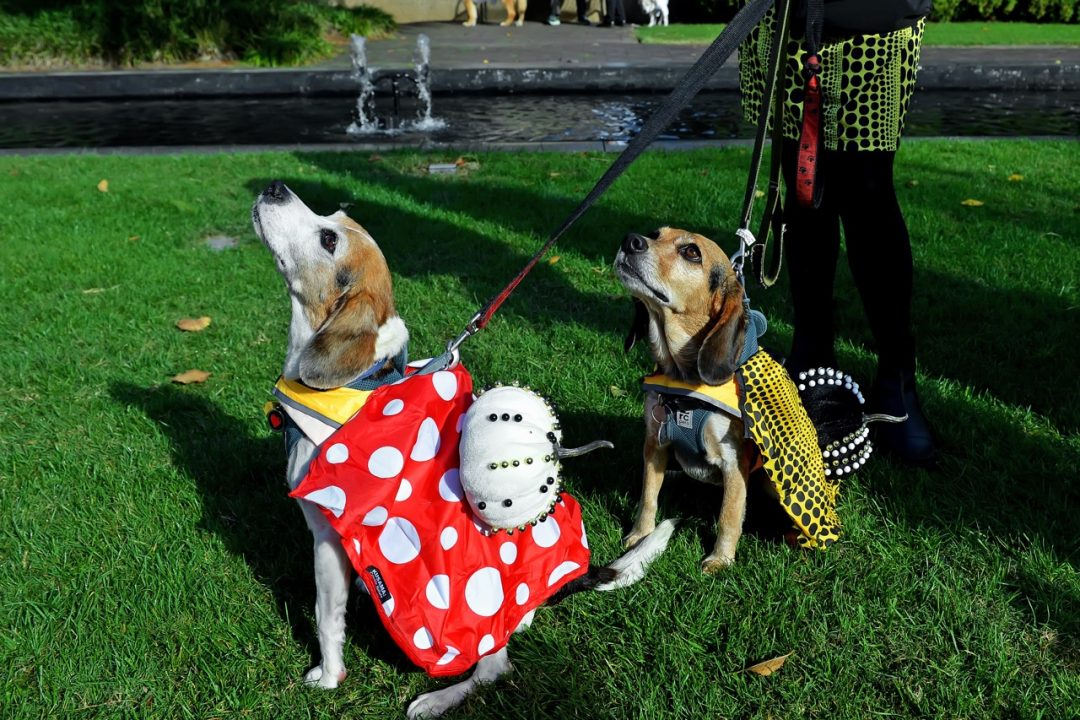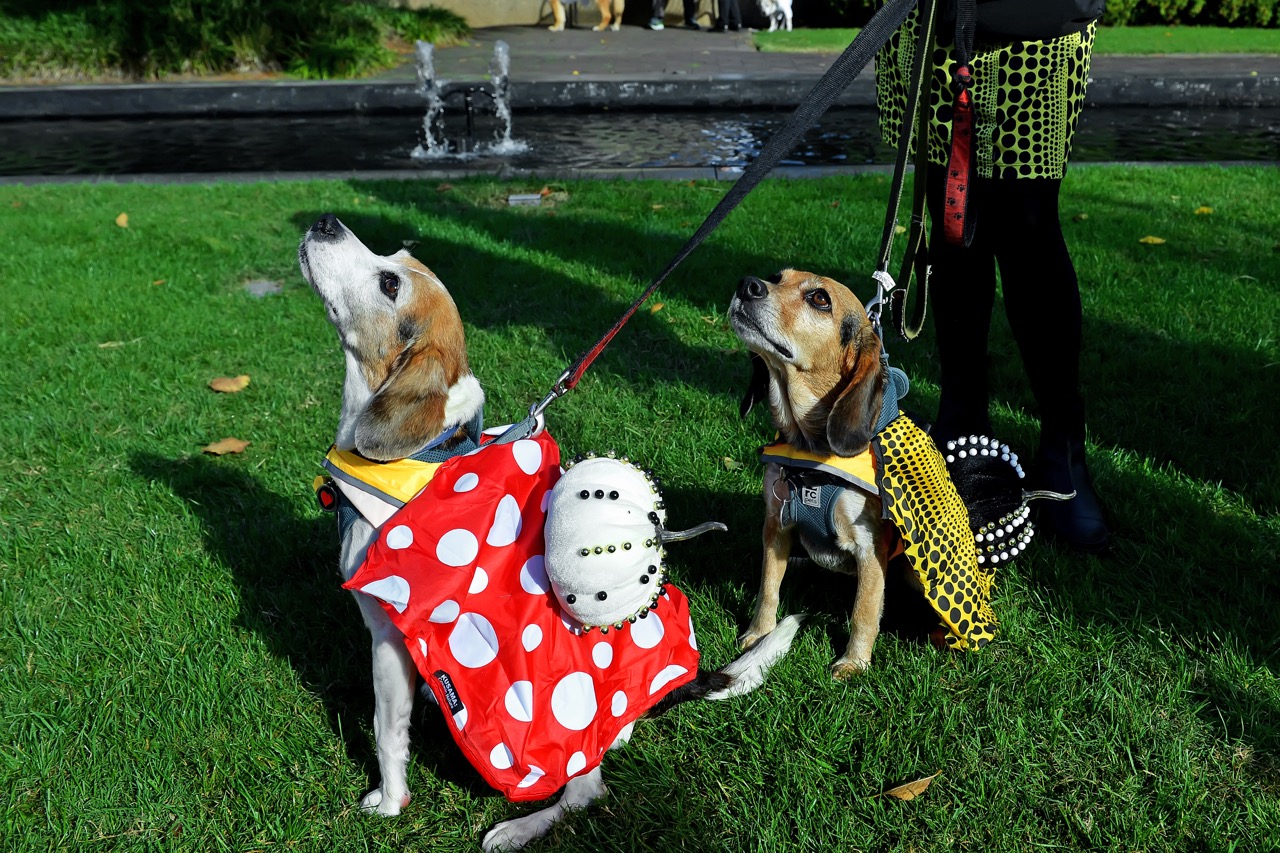 †Dress up with your pup!
The Hirshhorn is hosting its annual Howl-o-ween, Saturday Oct. 29, 10 am-11:30am. Join us with your well-behaved costumed dog for a morning of dress-up and art in the Hirshhorn's outdoor Sculpture Garden. Advance registration is required.
Attendees are invited to strut their stuff with their pooches in our parade and enter creative contest.
We've gathered a panel of local puppy-lovers to judge the contest and awarded in three categories: "Pup-ular Choice," "Dynamic Duo" and "Art Unleashed" (details below). Our friend Jason Barnes aka "Mx. Noir" will emcee the proceedings. The "ulti-mutt" Halloween event for art lovers is also the one time each year when leashed dogs are welcome in our Sculpture Garden.
Hirshhorn Howl-O-Ween supports the Hirshhorn's free-for-all art educational programs. The event is silly not scary and suitable for guests of all ages who love dogs in costumes.
Hirshhorn Insiders are also invited to a pre-event social at 9:30 am to meet fellow art-lovers. Not a Hirshhorn Insider yet? Join us and receive special invitations to parties and exhibitions!
REGISTER
Note: Advance registration for this event is required as capacity is limited.
---
SCHEDULE
9:30 am | Hirshhorn Insider member social
10:00 am | General admission opens, red carpet and puppy parade
10:30 am | Furry fashion contest (advance registration required).
10-11:30am | Artmaking activities for dogs and kids; puppy portraits by Bowie Shoots; coffees, mimosa and light brunchtime fare.
---
CONTEST JUDGING CATEGORIES
Pup-ular Choice
Best in show! This dog is sporting the all-around favorite look that lets their personality shine through.
Dynamic Duo
Show off the bond you have with your canine companion through coordinated costumes. This pair makes us all want to be part of their pack.
Art Unleashed
It's time you teach your dog to appreciate modern and contemporary art. This dog's art-inspired costume deserves a spot in a museum. Extra points for Hirshhorn-specific references!
Special thank you to: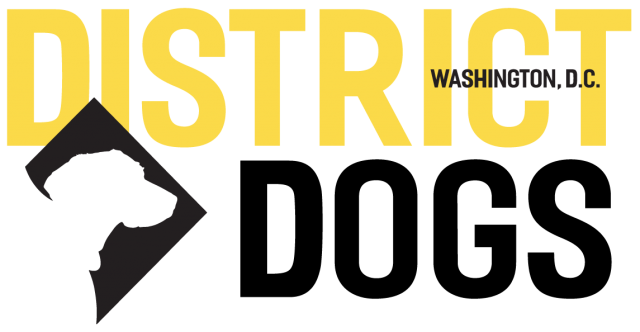 ---
By registering for this event, you agree to the following DOG SAFETY GUIDELINES:
No more than 2 dogs per adult handler, each dog much be registered.
Each dog must be on a leash no longer than six feet at all times and under the control of their adult handlers. No retractable leashes.
To protect the Sculpture Garden's plant life and sculptures, stay in designated areas (the path and grassy areas). Dogs are not permitted in planting beds.
Please have your dog(s) use the relief pads stationed throughout the garden. You are required to clean up after your dog with pet waste bags (byo) and dispose of the bags properly. Trash receptacles will be accessible throughout the space.
The Smithsonian reserves the right to refuse entry or remove any person and/or dog that it determines poses a threat to visitors, other dogs, or property, without refund. Aggressive dogs are not permitted in the Sculpture Garden.
Dogs must have current license and rabies vaccination tags.
No pets are allowed inside the museum.
While the Smithsonian is taking reasonable steps to reduce the possibility of injury, loss, damage or death due to the attendance of dogs at this event, there remains some risk of injury/death or damage/loss due to barking, biting/chewing, fleas, jumping/lunging, soiling.  As such, we must include this reminder that anyone attending this event with a dog (or dogs) remains solely responsible for their dog(s) and the consequences of their actions and the actions of their dogs. The Smithsonian and District Dogs are not responsible for any dog-related injuries/death or loss/damages.
Before entering the contest, please be sure to read the TERM AND CONDITIONS
---
Photos: Shannon Finney for Hirshhorn Museum and Sculpture Garden