Hirshhorn/READS: Library Week
April 7, 2019
|
Recurring Event
(See all)
One event on April 10, 2019 at 12:00 am
One event on April 12, 2019 at 12:00 am
One event on April 13, 2019 at 12:00 am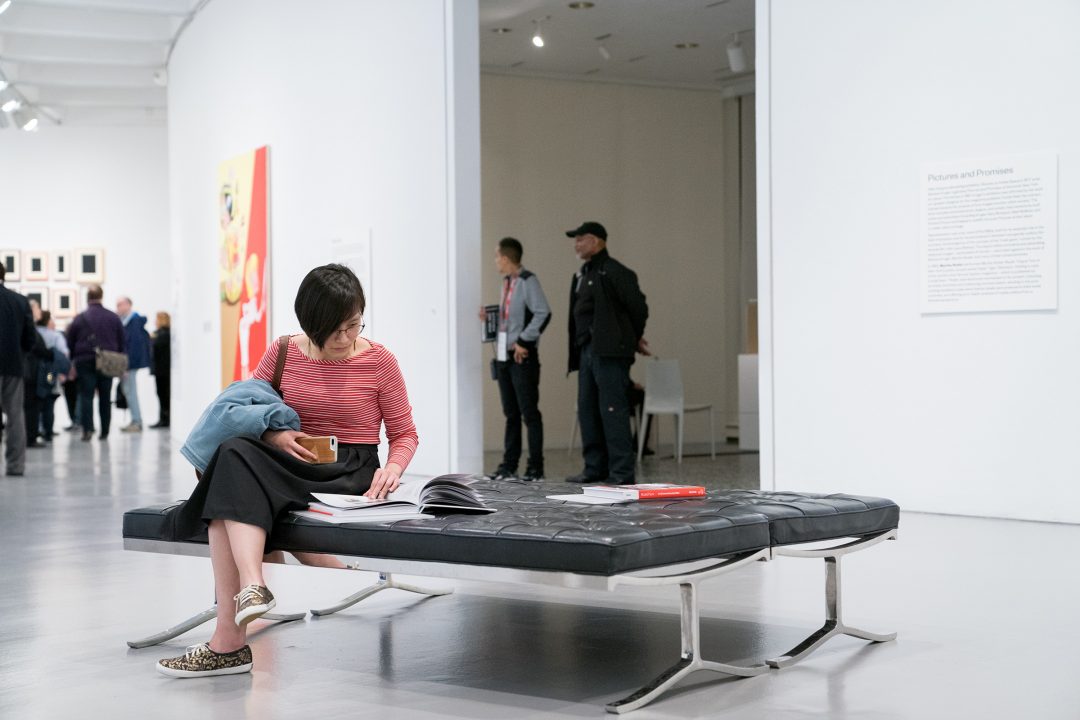 Celebrate National Library Week at the Hirshhorn with Hirshhorn/READS, blending art with reading opportunities for all ages. This year's national theme is "Libraries = Strong Communities," which highlights the value of libraries that provide free access to books and online resources for families and individuals.
Make sure to Show Us Your #Shelfie @Hirshhorn and @SILibraries. #NationalLibraryWeek
The Hirshhorn Library is open to the public Monday–Friday, 10 am–5 pm by calling 202-633-277. The Library features books, magazines, and ephemeral artist files for the benefit of scholars, artists, and the curious.
SCHEDULE
Sunday, April 7 | 11 am
STORYTIME: Under the Cherry Blossom Tree (ages birth–preschool)
Join us for a celebration of cherry blossoms! We'll read Under the Cherry Blossom Tree by Allen Say and we will create our own tree and blossom inspired works.
Wednesday, April 10 | 10 am
STORYTIME: It's Not a Box, It's a… (ages birth–preschool)
We will read Not a Box by Antoinette Portis and use our imaginations to think outside the box. Get ready to fire up your creativity to build, play, and explore.
Friday, April 12 | 12:30 pm
STUDY HALL: Mark Bradford (all ages)
Explore Mark Bradford's Pickett's Charge while browsing through art books from the Hirshhorn Library. The program begins with a guided looking exercise and discussion. Then, while sitting in front of the artwork, we will make further connections to Bradford's work through the illustrated volumes.
Saturday, April 13 | 10:30 am
Check It Out: Hirshhorn | A Library + Art Pop-Up Program (kids ages 0–10)
Find our cart in the gallery and check out a kit to use inside the Museum. Kits include a children's book, suggested artworks for viewing, and hands-on materials.
This program is a partnership between Smithsonian Libraries and the Hirshhorn.