(In Person) Film Double Feature: Laurie Anderson's "Home of the Brave" and "Heart of a Dog"
June 23, 2022 | 6:00 pm

–

9:00 pm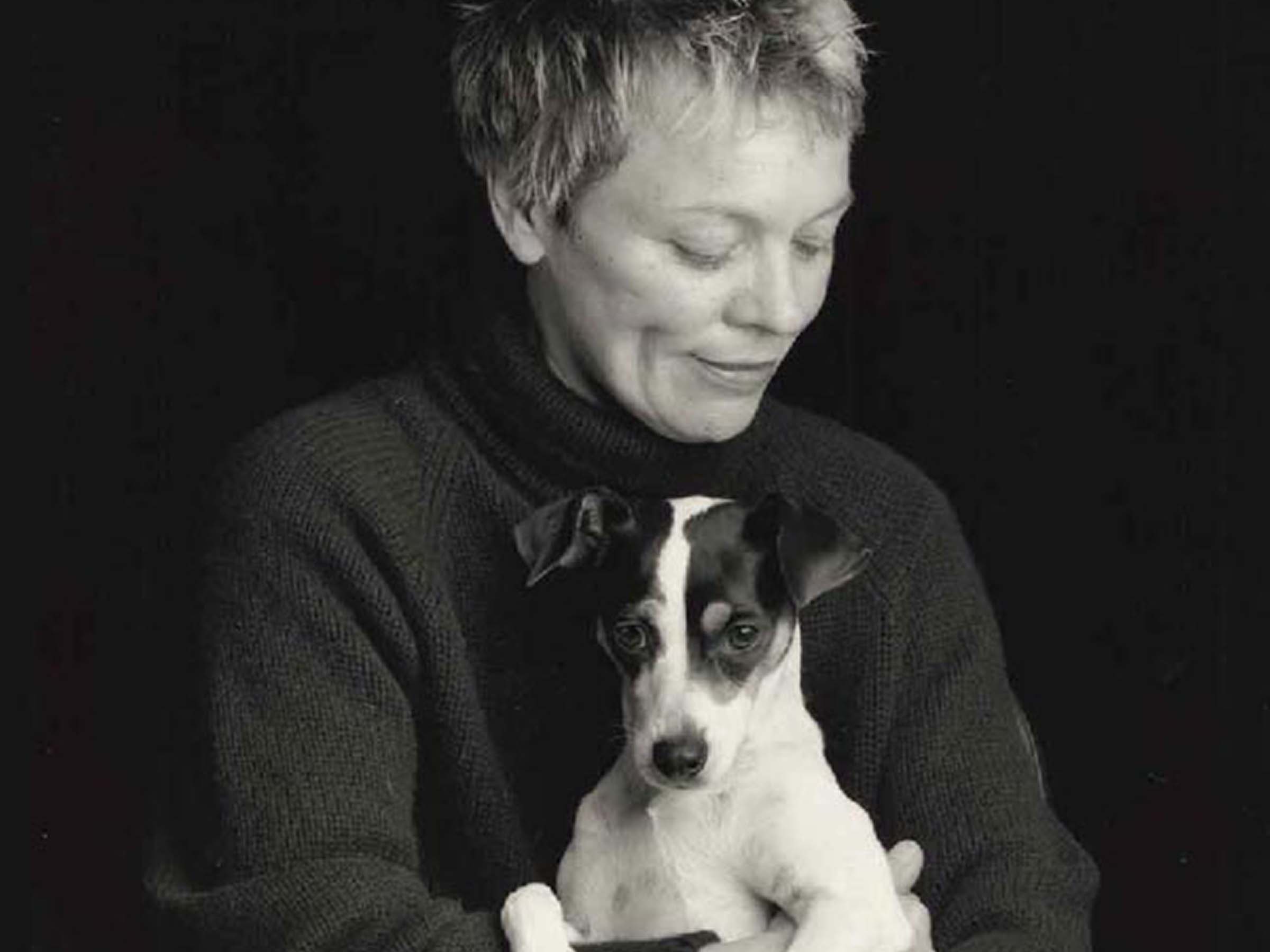 All advance tickets for this program have been claimed.
---
In honor of Laurie Anderson's broad achievement in filmmaking, enjoy an evening screening that combines a concert film and an introspective meditation on life and storytelling.
---
SCHEDULE
6 pm (Running Time: 90 minutes)
Home of the Brave
Experience the premiere of a newly remastered and never before seen version of Anderson's dynamic concert film "Home of the Brave" (1986), directed by the artist herself. Filmed during her first world tour promoting 1984's "Mister Heartbreak," the film includes songs from the album, selections from her 1983 "United States" show, and other music, with visuals blending film, animation, dance and electronics.
7:45 pm (Running Time: 75 min)
Heart of a Dog
"Hello, little bonehead. I'll love you forever." So begins "Heart of a Dog," Anderson's wry, wondrous and unforgettable cinematic journey through love, death and language. Centering on Anderson's beloved rat terrier Lolabelle, who died in 2011, "Heart of a Dog" is a personal essay that weaves together childhood memories; video diaries; philosophical musings on data collection, surveillance culture and the Buddhist conception of the afterlife; and heartfelt tributes to the artists, writers, musicians and thinkers who inspire her. Fusing her own witty, inquisitive narration with original violin compositions, hand-drawn animation, 8mm home movies and artwork culled from exhibitions past and present, Anderson creates a hypnotic, collage-like visual language out of the raw materials of her life and art, examining how stories are constructed and told—and how we use them to make sense of our lives.
---
ABOUT THE ARTIST
As a Grammy Award-winning musician, performer, writer, and artist, Laurie Anderson has an international reputation as an artist who combines the traditions of the avant-garde with popular culture. Anderson's theatrical works combine a variety of media, including performance, music, poetry, sculpture, opera, anthropological investigations, and linguistic games, to elicit emotional reactions. As a visual artist, Anderson has been shown at the Guggenheim Museum, SoHo, and extensively in Europe, including the Centre Georges Pompidou in Paris. She has also released seven albums for Warner Brothers, including Big Science, featuring the song "O Superman," which rose to No. 2 on the British pop charts. She is currently Charles Eliot Norton Professor of Poetry at Harvard University.