TIME CHANGE: Laurie Anderson Presents "Quartet for Sol"
July 23, 2022 | 7:30 pm

–

8:30 pm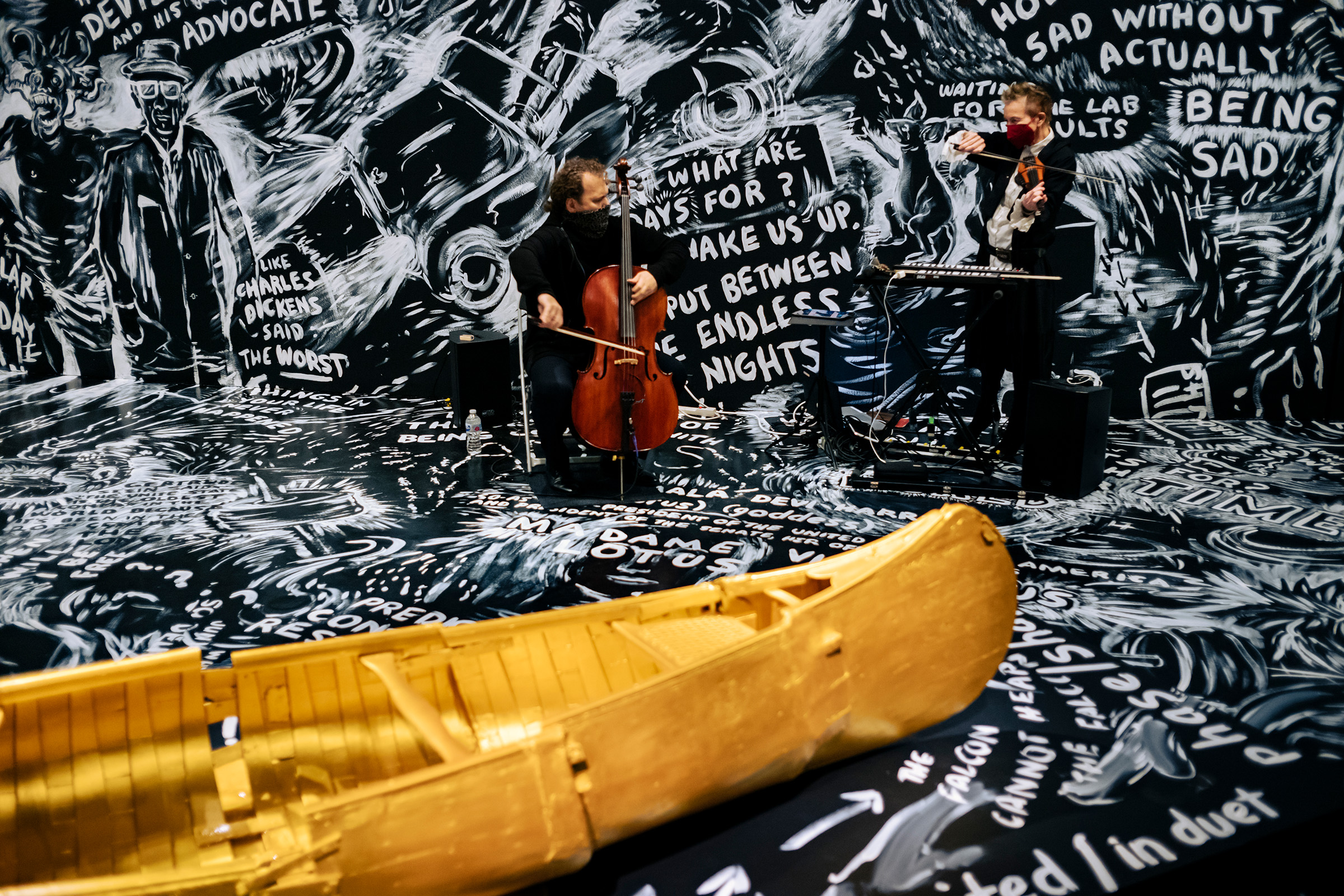 Due to high temperatures forecasted, and for the comfort of both you and the performers, we have made the decision to move the start time of the performance to 7:30 PM. Come early and grab a cold drink or a scoop of gelato from the museum's cafe, Dolcezza, starting at 6:30 PM.
All advance tickets for this program have been claimed. Don't worry! We will save a select number of spots for walk-ups, on a first-come, first served basis. 
Standby will be located on the Museum Plaza via Independence Avenue.
Questions? Email Hirshhornexperience@si.edu
Hirshhorn Insiders, email HMSGdevelopment@si.edu
---
Don't miss the final performance for Laurie Anderson: The Weather in the Hirshhorn Sculpture Garden. Anderson will introduce a presentation of Quartet for Sol, a musical tribute that she composed based on conceptual artist Sol LeWitt's number series drawings. LeWitt taught Anderson at the School of Visual Arts and remained a mentor throughout her career. Quartet for Sol, composed between 1972-74 and arranged in 2016 by celebrated cellist Rubin Kodheli, will be performed by Kodheli, Kyle Armbrust, Tema Watstein, and Yezu Elizabeth Woo. Kodheli and Anderson will perform a duet to open the event.
Can't wait? Neither can we! Get a taste of Laurie and Rubin playing together for Laurie Anderson: Tiny Desk (Home) Concert (May 2021)
The performance will be recorded for online broadcast.
---
SCHEDULE
 6:30 pm ET | Plaza opens. Cold drinks and gelato available for purchase from Dolcezza.
 7:30 pm ET | Performance Begins 
---
ABOUT THE PERFORMERS
As a Grammy Award-winning musician, performer, writer, and artist, Laurie Anderson has an international reputation as an artist who combines the traditions of the avant-garde with popular culture. Anderson's theatrical works combine a variety of media, including performance, music, poetry, sculpture, opera, anthropological investigations, and linguistic games, to elicit emotional reactions. As a visual artist, Anderson has been shown at the Guggenheim Museum, SoHo, and extensively in Europe, including the Centre Georges Pompidou in Paris. She has also released seven albums for Warner Brothers, including Big Science, featuring the song "O Superman," which rose to No. 2 on the British pop charts. She is currently Charles Eliot Norton Professor of Poetry at Harvard University.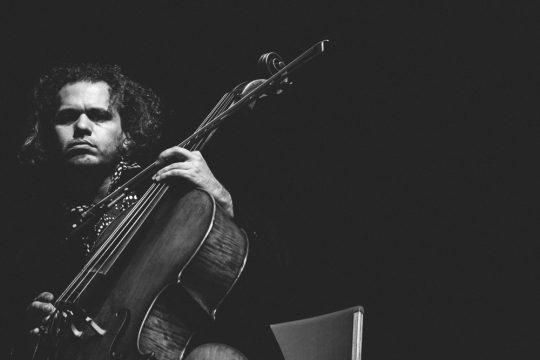 Juilliard-trained composer Rubin Kodheli is a celebrated, genre-transcending creative rebel. Rubin crafts rapturous sonic collages which stir the soul and senses. His compositions teem with contemplative invitation and nuance, providing the opportunity to listen repeatedly, each time ripe with the possibility of hearing something that previously went unnoticed. The inspirational tapestry of his work is intentionally woven from blended threads of rock, jazz and classical influences, a stylistic trademark that has afforded Kodheli a career rich in its diversity of output. From his compositions appearing in feature films such as Precious (2009), to his original symphonic rock compositions, to his collaborations as a performer with genre defining artists — including Laurie Anderson, Philip Glass, Henry Threadgill, Christian McBride, Dennis Russell Davies, Meredith Monk, Joan Jett, Tom Harrell, and Snoop Dogg — Kodheli creates an intimate, masterful reimagining of the expressive capacity of his instrument.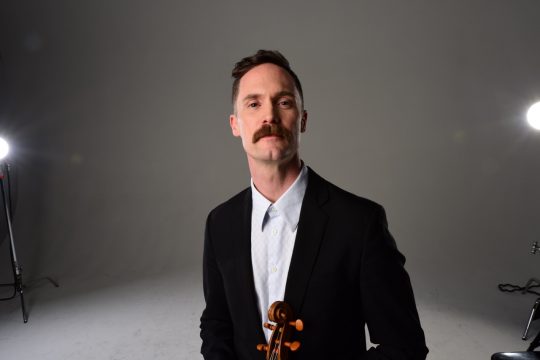 Kyle Armbrust started playing the viola at age three. Since giving his New York solo debut with Kurt Masur and the Juilliard Orchestra, he has created a multi-dimensional career performing and recording a wide range of music.
A dedicated chamber musician and active collaborator, Kyle has worked with distinct artists such as Laurie Anderson, Yuri Bashmet, Elliot Carter, J. Cole, Herbie Hancock, Lauryn Hill, Vijay Iyer, Yo-Yo Ma, Steve Reich, Kaija Saariaho, Tyshawn Sorey, Anna Thorvaldsdottir, Mitsuko Uchida, and John Zorn. Kyle is a founding member of the Knights Chamber Orchestra and a member of the International Contemporary Ensemble. He has recorded for the Ancalagon, Cedille, Interscope, Naxos, Nonesuch, Ondine, Phil.harmoni, Pi Recordings, Sony, and Tzadik labels. Kyle is currently the Assistant Professor of Viola at Ithaca College. He received three degrees from The Juilliard School where he studied with Heidi Castleman, Misha Amory, and Michael Tree.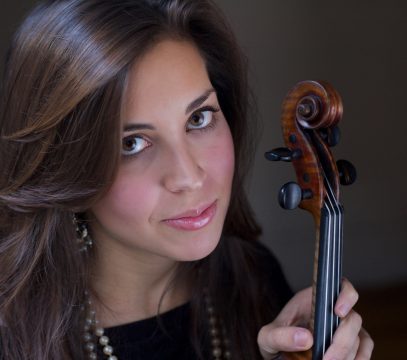 Tema Watstein is a violinist, educator, and doctoral candidate in Clinical Psychology. She specializes in working with performers who suffer from severe music performance anxiety as well as any other underlying disorders, in addition to couples and group work. She has been hailed for her "sweeping and bristling" sound and "impassioned" playing by the New York Times. Tema has performed at venues ranging from Carnegie Hall to Le Poisson Rouge with groups such as the Grammy-nominated Metropolis Ensemble, Ensemble ACJW, and the Mark Morris Dance Group. In addition to performing, she has experience in skills such as crisis intervention, psychotherapy for children and adults, and collaborating with teachers, administrators, psychiatrists, and other treatment providers. She is currently pursuing a PhD at CUNY. She has degrees from Rice University, Manhattan School of Music, and Columbia University.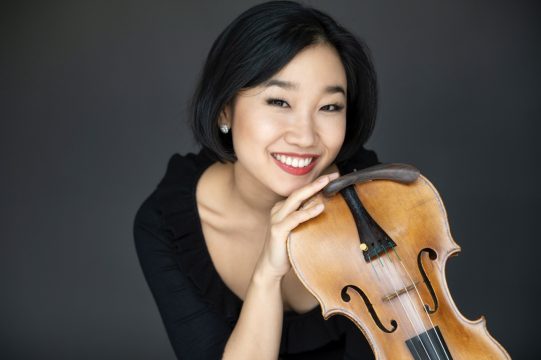 Violinist Yezu Elizabeth Woo made her debut at Carnegie Hall in 2004, where she became the youngest performer to play all 24 of Paganini's Caprices for solo violin. Since then, she has been invited to perform at the United Nation and traveled extensively for performances at Lincoln Center, Smetana Hall, Musikverein, Berliner Philharmonie, and Elbphilharmonie Hamburg, amongst others. Her awards include "Outstanding International Musician of the Year" (2002) by the Arts Critics Association and "Artist of the Year" (2005) by the Gangwon Talent Support Foundation of Korea. Yezu was a recipient of the prestigious Fulbright Scholarship ('19-20) and pursued her project 'Discovering Isang Yun and his World' in Berlin, as well as being a member of Ensemble Modern Academy in Frankfurt. Yezu co-founded Shattered Glass, a conductor-less string ensemble in NYC, and is currently the Artistic Director of NY in Chuncheon Music Festival in her Korean hometown of Chuncheon, where she was appointed Honorary Ambassador to the city. Yezu recorded for EMI Classics Korea and MOOK sound, and has enjoyed collaborating with other genres such as Hip-hop and Korean traditional music. She has also had a rare chance to perform with the Pyongyang Symphony Orchestra in North Korea in 2008. Born in Freiburg, Germany, Yezu was brought up in Korea until the age of 10, when she moved to the U.S. to study with Albert Markov. She received her degrees from Manhattan School of Music, The Juilliard School, Bard Conservatory, and recently completed her Doctorate Degree at the Stony Brook University. Her principal teachers include Albert Markov, Catherine Cho, Laurie Smukler, Arnaud Sussmann and the members of the Emerson Quartet.
---
If you have any questions about accessibility for this program, please email hirshhornexperience@si.edu.
---
Image credit: Portrait of Laurie Anderson. Photo by Ebru Yildiz