Maker Morning: Radiant Rainbows
July 9, 2022 | 10:00 am

–

1:00 pm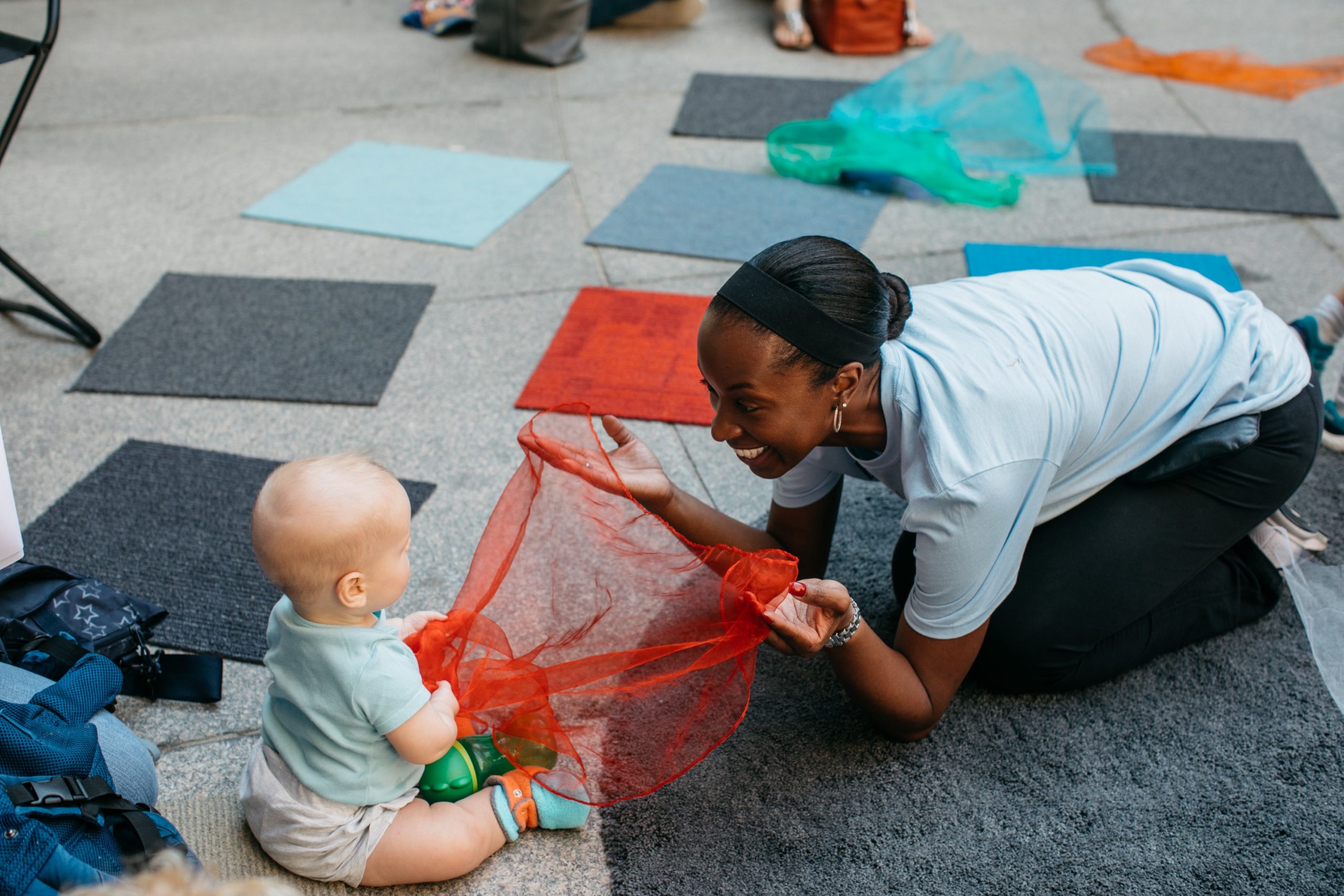 For kids (and adults!) of all ages
Embrace all the colors of summer! Join us and take on the challenge of our color quest, make your own drape sculpture, and mix color and light! 
Wheelchair accessible entrance to the Sculpture Garden is on the National Mall side of the Garden. 
Stroller parking is available.
In case of inclement weather, check in the Museum Lobby for our indoor locations.
---
WHAT'S HAPPENING
Hands-on maker stations throughout the Museum and Sculpture Garden including color and light mixing, a color scavenger hunt, and a collaborative wall mural
10 am–1 pm | Museum and Sculpture Garden
---
DO THIS AT HOME!
Colorful Kaleidoscope
Have you ever seen a rainbow? Maybe you've noticed one refracted through a glass prism or while playing in a sprinkler on a sunny day. This project will give you the power to make your own rainbow! Create. 
Colorful Coffee Filter
Transform a flat coffee filter into a sculptural work of art inspired by artist Sam Gilliam. All you need is a coffee filter, some markers, and a spray bottle or cup of water. Create.
---
Maker Morning is the Hirshhorn's free series held on select Saturdays each month  that invites kids of all ages to experience contemporary art through interactive hands-on making activities. Each month, we'll introduce you to new activities and ideas, focused on this year's theme of Breaking Boundaries. Drop in and explore the Museum through engaging interactives, kids tours, and more. Activities take place throughout the Museum and Sculpture Garden
Please note for next month: Hirshhorn Kids programs take a break in August, but you don't have to! Pick up one of our kid-friendly exhibition self-guides at the Front Desk or explore our digital Kids Guide to the Outside in the Sculpture Garden.