Museum Day
September 21, 2019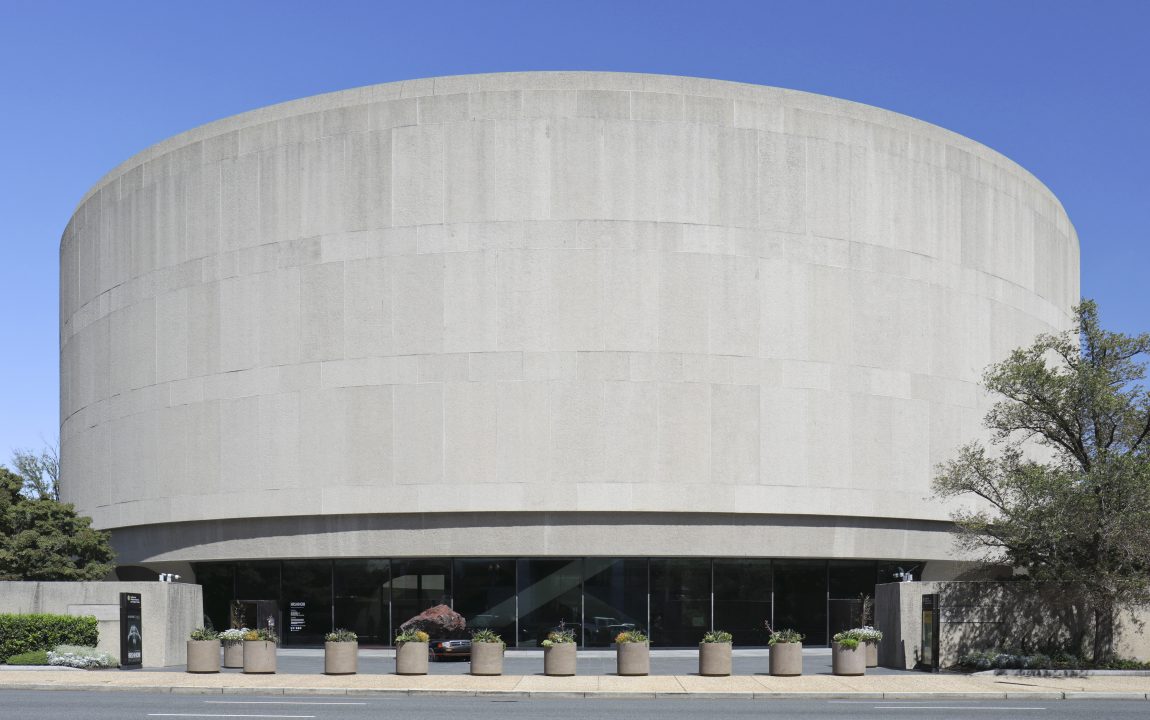 Calling all museum lovers! Stop by the Hirshhorn for the 15th annual Museum Day, a nation-wide event celebrating boundless curiosity hosted by Smithsonian Magazine. All day, participating museums and cultural institutions around the country will open their doors to visitors, free of charge.
As the nation's leading voice for contemporary art and culture, the Hirshhorn seeks to share the transformative power of modern and contemporary art in which artists, audiences, and ideas converge. Help us celebrate our commitment to exploring new ways to create with compelling exhibitions and engaging programming for all ages throughout the day:
For kids

Check It Out: Hirshhorn | A Library + Art Pop-up
10 am-2 pm | Lobby
Check out a thematic kit, including a children's book and hands-on materials to use in our galleries.
Kids Tour
10:30-11:00 am | Meet in Lobby
Join us for an interactive thirty-minute tour featuring our favorite picks for kids!
Pop-up PLAYTIME
11 am-2 pm | Level 3
Celebrate Museum Day with fun hands-on art making and play activities for kids of all ages!
For all ages
Art Sounds
10:15-11 am  | Level 3
Musician Gina Sobel joins the Hirshhorn to interpret into music Fred Sandback's Untitled (Sculptural Study, Twelve-Part Vertical Construction)
Art Break
12:30-1:30 pm  | Meet in Lobby
This sixty-minute tour takes a deeper look at hand-picked artworks.
Hirshhorn/DRAW
2-3 pm | Level 3
Hirshhorn/DRAW is a free drop-in gallery sketching session. Zoom in on the layered details of Mark Bradford's Pickett's Charge by sketching a small section of the work.
Three/Thirty
3:30-4 pm | Meet in Lobby
Explore three artworks in thirty minutes.
Meet Hirshhorn Eye
Available on mobile devices
Hirshhorn Eye (Hi for short) is a revolutionary, in-gallery instant art guide that brings visitors face-to-face with artists by delivering compelling original videos through any visitor's smartphone. To get started, simply enter hi.si.edu in your phone's browser. As you move through the galleries, Hi uses the latest in image recognition technology to scan the art on view—from 3D sculpture to installation, even the D.C. skyline—to instantly unlock exclusive artist interviews and insights.