On the Origin of Images: Artist Talk with Clément Cogitore
February 5, 2020 | 6:30 pm

–

7:30 pm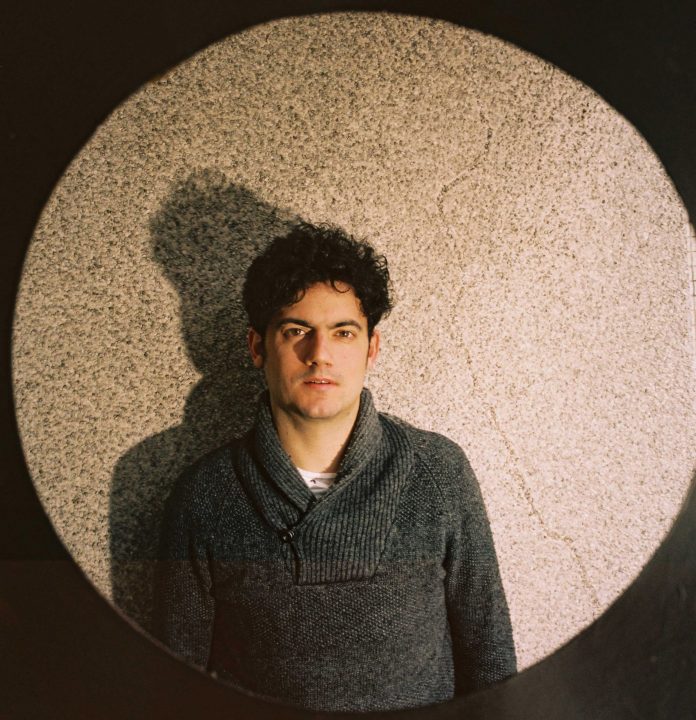 FREE
All advance tickets for this program have been claimed. Don't worry! We always save a select number of seats for walk-ups, on a first-come, first served basis.
Questions? Email Hirshhornexperience@si.edu
Hirshhorn Insiders, email HMSGdevelopment@si.edu
"It seems to me that, behind each image, something resists and reoccurs regardless of the era, method, or technology used. It is this irreducible element that interests me." Clément Cogitore, Institut Francais, 2019
French filmmaker Clément Cogitore is deeply interested in the origins of images as well as the technologies, rituals, and social histories that underpin them. The artist, whose multifaceted practice encompasses feature-length films, video, installations, and photographs, situates his work halfway between cinema and contemporary art. Much of his work revolves around the nature of collective memory and the role of rituals within communities. His 2015 film, Neither Heaven Nor Earth, follows a troop of soldiers deployed in Afghanistan as they disappear one by one, while his video installation, The Evil Eye (2018), distorts hundreds of stock photos. Join Cogitore for a talk on how he uses different languages offered to him by images to invent new ways of examining the relationship between humankind and its representations. The program will include a screening of Cogitore's celebrated short film Les Indes Galantes, which led to his first foray into stage direction for a live production of the work.
Cogitore's work has been shown at major museums internationally, including the Palais de Tokyo, Centre Georges Pompidou, Boston Museum of Fine Arts, Museum of Modern Art, and Kunsthaus Baselland. In 2018, Cogitore was honored with France's prestigious Marcel Duchamp Prize, named after the esteemed artist whose work and legacy are the focus of Marcel Duchamp: The Barbara and Aaron Levine Collection. His talk will be accompanied by a screening of his film, Braguino, on Saturday, February 8.
Schedule
5:30–6:30 pm | Come early to enjoy a happy hour at Dolcezza Café in the Lobby. Drinks for purchase.
6 pm | Doors open to Ring Auditorium.
6:30–7:30 pm | Artist Talk: Clément Cogitore
We encourage you to arrive early. Ring Auditorium seating is limited. Any open seats may be released to walk-up visitors 10 minutes before the program.
About Les Indes Galantes
Les Indes Galantes (The Amorous Indies) is an opera-ballet created by Jean-Philippe Rameau in 1735. Rameau was inspired by dances performed in 1723 in Paris by Mitchigamea chiefs brought from the Americas by French settlers. Clément Cogitore adapts a short part of Rameau's ballet in a 2017 film—also called Les Indes Galantes—by mobilizing a group of Krump dancers. Krump, an art form born in South Central Los Angeles in the 1990s, grew out of the aftermath of the Rodney King riots against police brutality. Amidst this charged atmosphere, young dancers started to embody the violent tensions of the physical, social, and political body. Both the dance performed in Paris in 1723 and the rebellious Krump dancers of the 1990s shape a reenactment of Rameau's original libretto, staging young people dancing on the verge of a volcano.
This program is presented in partnership with the French Embassy in the US, and with generous support from Young French Cinema and Unifrance.