Processions: Discussions of the Sonic Imagination, Part I
June 16, 2019 | 2:00 pm

–

4:00 pm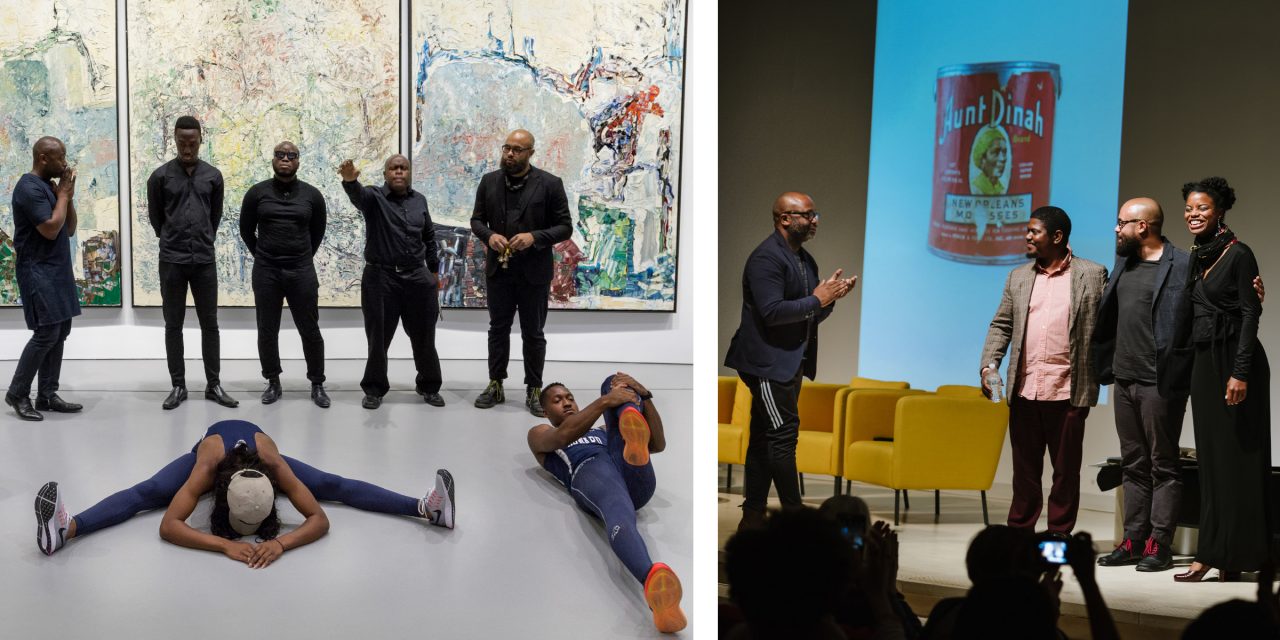 FREE
Get tickets
We strongly recommend claiming a ticket to ensure your seat. This program is expected to be at capacity.
Questions? Email Hirshhornexperience@si.edu
Hirshhorn Members, email HMSGdevelopment@si.edu
1:30 pm           Doors open to Ring Auditorium; Live Music
2–4 pm            Talk + Performance: Discussions of the Sonic Imagination, Part I
World renowned artist Theaster Gates' ongoing performance series Processions has invited powerful collaborative performances that introduce unexpected and unexplored connections between African and African American culture and history, theater, music, dance and chant. For the culmination of this series, the Hirshhorn is hosting a two-part program: Discussions of the Sonic Imagination.
"Sonic Imagination: the capacity to dream, feel, motivate and activate through sound; to think through and love through sound; to incant, incite or invoke using the invisible energy of wind and body to materialize form that moves us. This capacity to deeply consider a sonic measure that heals, disrupts, enables and unify is a powerful wielding," Gates said. "Our hope is to offer conversations and performances infused with sonic complexity and musical ambition that provoke and shine a light on the tremendous dexterity of contemporary art and musical practices."
Discussions of the Sonic Imagination, Part I will introduce the topic and offer opportunities to explore the complex ways that sound unifies and defines the human experience. Featuring a number of visionary leaders in the arts, this two-hour program comprises a series of keynotes, performances and conversations with Theaster Gates; scholars Tina Campt, Ashon Crawley and Saïs Kamalidiin; members of the Black Monks; and more.
Begun in 2016 as a Hirshhorn commission, "Processions" is a series of events that have brought together a diverse group of local and national artists using music and storytelling to engage participants in moments of reflection and inspiration.
We encourage you to arrive early. Ring Auditorium seating is limited. Any open seats may be released to walk-up visitors 10 minutes before the program.
Discussion of the Sonic Imagination at the Hirshhorn is presented in partnership with Park Avenue Armory and Lunder Institute for American Art at Colby College, with the support of the Ford Foundation and the Rebuild Foundation. Processions has been made possible with generous support from the Sidney E. Frank Foundation and the Skanby + Gould Foundation. The Hirshhorn also extends special thanks to Kera and Bennie F. Johnson.