Silence + Death: Machineries of Repudiation
June 21, 2019 | 12:30 pm

–

1:30 pm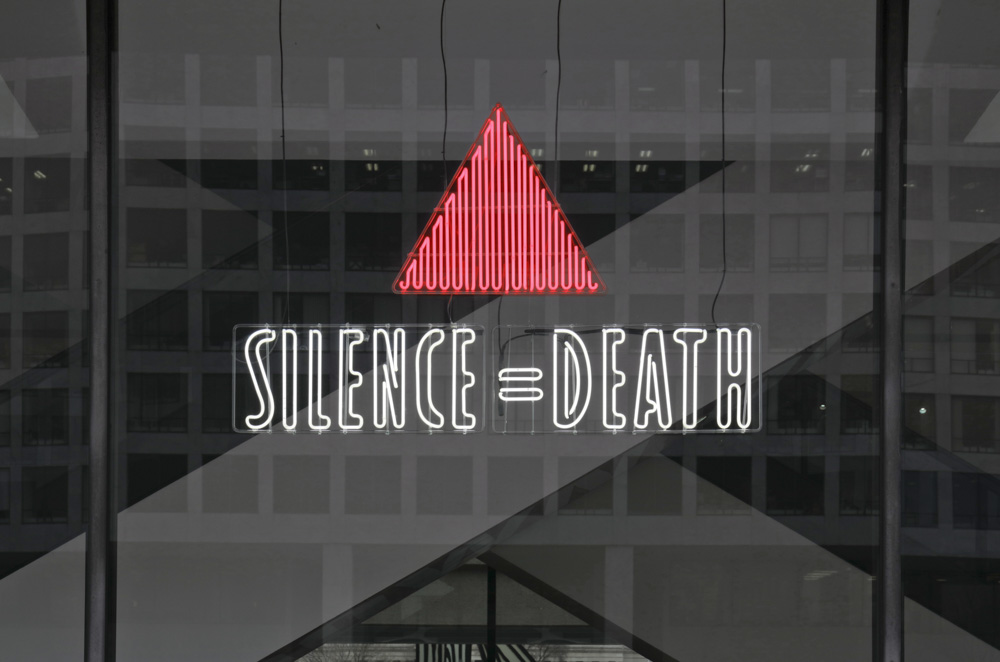 Pink triangles, stockades, slaughterhouses: These symbols and systems might seem disparate but intertwine for an important discussion about rights and persons. Join Dr. Ed Ingebretsen for a journey through artworks on view at the Hirshhorn Museum. Ingebretsen will trace the history of the pink triangle icon—which was once used as a badge of shame in Nazi concentration camps before being embraced as an icon of pride and survival.
Ed Ingebretsen is an associate professor at Georgetown University's English department, whose teaching and research interests include animal studies, American cultural studies (Gothic, popular culture, and gay and lesbian studies), theology, and human rights issues. Ingebretsen earned his PhD from Duke University and his MDiv from the Graduate Theological Union at the University of California, Berkeley. He also holds master's and bachelor's degrees from Loyola University. His published work includes At Stake: Monsters and the Rhetoric of Fear in Public Culture; Wigglesworth, Mather, Starr: Sex, Witches and General Wickedness in Public; Rethinking Plato, When the Cave is a Closet; 'One of the Guys' or 'One of the Girls': Gender and the Problem of Authority in the Roman Catholic Clergy; and Gone Shopping: The Commodification of Same Sex Desire. Ingebretsen is currently working on a book, Sanctuary as Torture: Ecclesiology and the Diminishment of Human Rights.
Please e-mail hirshhornexperience@si.edu if you would like to request ASL interpretation for this program.