Gravity's Edge
Feb 07–Jun 15, 2014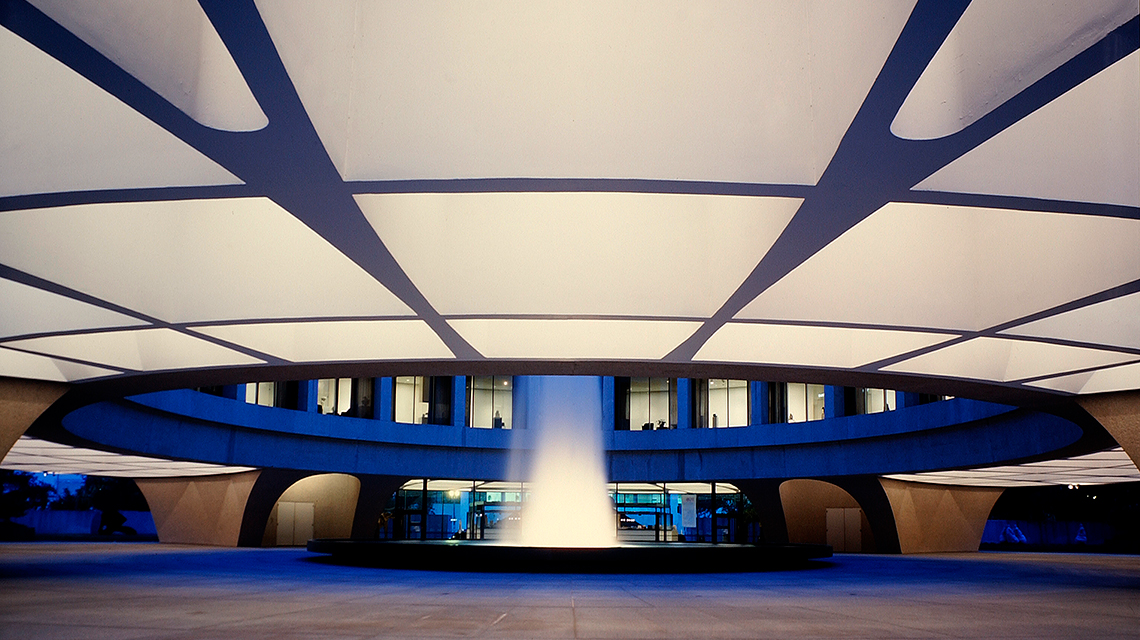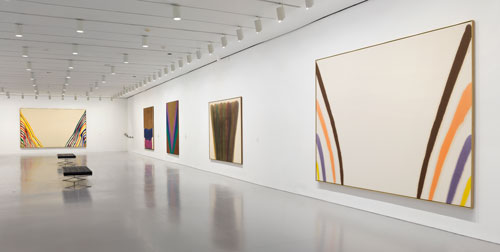 Installation view of Gravity's Edge at the Hirshhorn Museum and Sculpture Garden, Smithsonian Institution, Washington DC, 2014. Left to right: works by Morris Louis, Helen Frankenthaler, Kenneth Noland, and Morris Louis. Photo: Cathy Carver
FEB 07-JUN 15, 2014 (Lower Level)
Gravity's Edge presented works made between 1959 and 1978 that signal a shift in approaches to color and abstraction. The installation, drawn from the Hirshhorn's collection, traced a double trajectory: the exploration of the force of gravity as a determining factor in artistic production and the increasing attention paid to the edge as a compelling aspect of the structure and perception of an artwork.
Moving away from the perceived focus on the inner self associated with Abstract Expressionism in the 1950s, painters Helen Frankenthaler, Morris Louis, and Kenneth Noland gave prominence to and inspired renewed emphasis on materials and processes. Frankenthaler pioneered modes of staining thinned paint directly onto unprimed canvas, which Louis and Noland adopted for their vivid veils and hard-edge stripes. In 1964, art critic Clement Greenberg labeled this development "post-painterly abstraction," which codified Color Field painting, a style primarily associated with certain figures in New York and the Washington Color School.
This exhibition recontextualized the Modernist narrative of Color Field through placing pieces by Frankenthaler, Louis, and Noland together with the lyrical abstractions of Paul Jenkins and Sam Francis, and alongside contemporaneous sculptures by Lynda Benglis and Anne Truitt. These works revealed the extent to which artists of this period used both gravity and edge as a means of challenging the spatial and perceptual limits of art. Rather than reinforcing an art-historical divide between gestural and geometric abstraction, this installation demonstrated a heightened phenomenological sensibility across media.