Andy Warhol: Shadows
Sep 25, 2011–Jan 15, 2012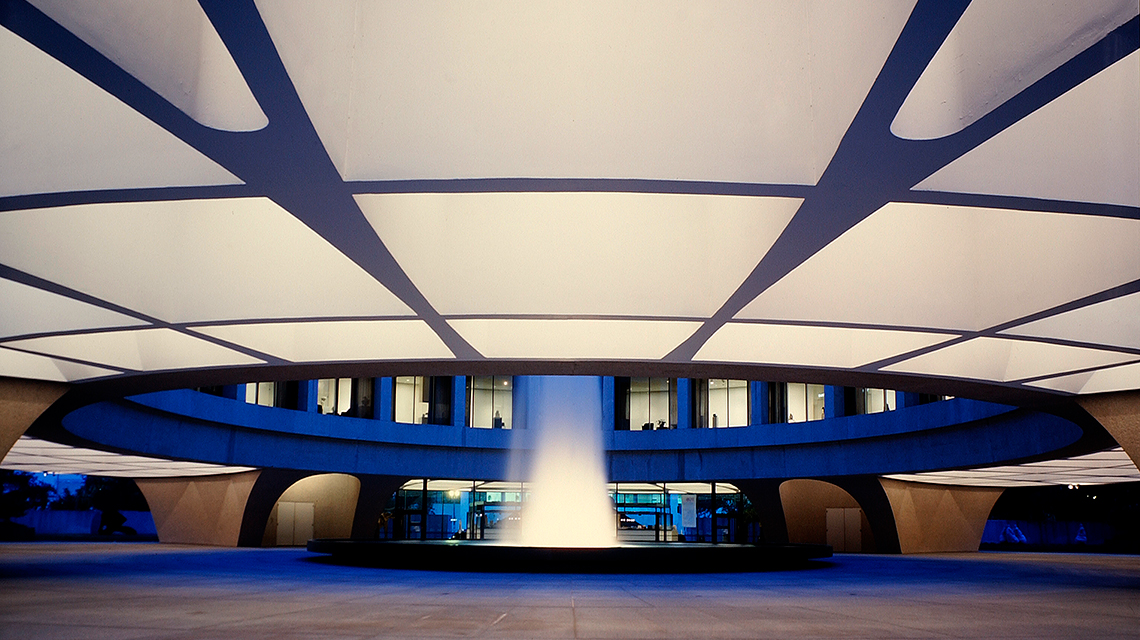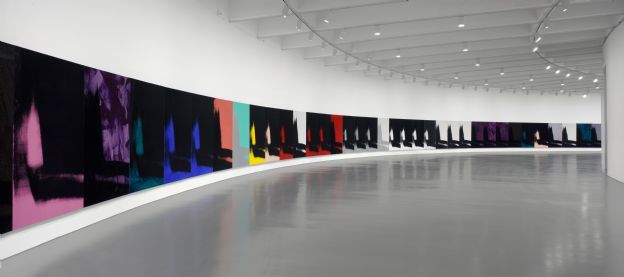 Andy Warhol, Shadows, 1978-79. Dia Art Foundation. © The Andy Warhol Foundation for the Visual Arts, Inc. Photo: Cathy Carver.
September 25, 2011 to January 15, 2012
Andy Warhol (American, b. Pittsburgh, Pennsylvania, 1928–1987) is best known for appropriations of images from popular culture—advertisements, mass media photographs, and celebrity portraits—that challenged the conventional definitions and subjects of art. Created in the last decade of Warhol's life, Shadows, 1978 comprises 102 silkscreened and hand-painted canvases featuring distorted photographs of shadows generated in the artist's studio. The forms, set against brightly colored matte grounds, at once suggest and mock the bravura brushwork of the Abstract Expressionists. Moreover, the monumental scale of the paintings contradicts the banality of their subject matter, while the repetitive forms and silkscreen process undermine the notion of a unique artwork.
First exhibited in 1979, Shadows was rarely seen as a complete group until it went on view at Dia in 1998.  At the Hirshhorn, the paintings, which are always installed edge-to-edge, will extend uninterrupted for almost 450 linear feet around the Museum's distinctive curved galleries, emphasizing the cinematic quality of the work and providing a unique opportunity to see the work in its entirety.
Andy Warhol: Shadows is organized by Dia Art Foundation. Major exhibition funding is provided by the Bell Family Foundation and Constance R. Caplan with additional support from the Holenia Trust Fund, in memory of Joseph H. Hirshhorn, the Friends of Jim and Barbara Demetrion Endowment Fund, and the Hirshhorn's Board of Trustees.