Black Box: Laurent Grasso
Apr 04–Aug 14, 2011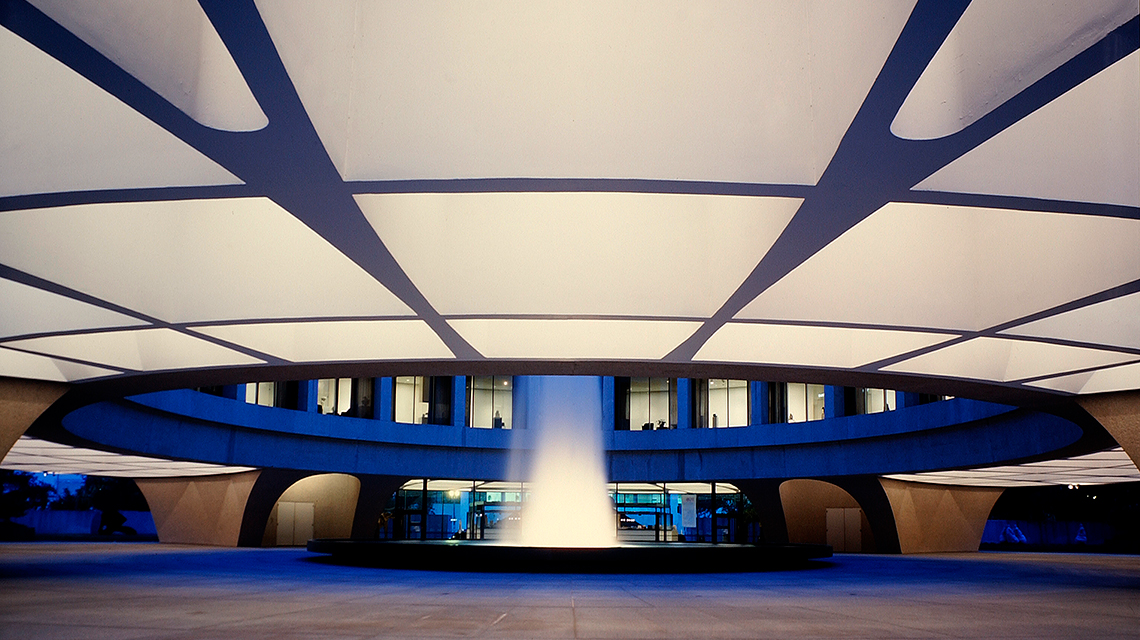 Still from Laurent Grasso, Polair, 2007. © Laurent Grasso. Courtesy of Sean Kelly Gallery, New York
April 4 to August 14, 2011
The work of Laurent Grasso (French/Italian, b. Mulhouse, France, 1972) encompasses projections, drawing, painting, sculpture, and even the installation of a temporary restaurant on the roof of the Palais de Tokyo in Paris. Probing the seam between the real and the surreal, Grasso often depicts strange interfaces between the natural realm and the world created by humankind. Polair (2007) surveys architecture in the area that was formerly East Berlin. The work features the city's iconic television tower, its tramway equipment, and various structures that transmit electromagnetic waves. The exhibition also included Les Oiseaux (2008). Black Box: Laurent Grasso was organized by Hirshhorn associate curator Kelly Gordon.
Support for the Black Box program is provided in part by Lawrence A. Cohen/Ringler Associates.
Selected Press
Washington Post Express, April 2011
"Berlin and Rome, Inside the Box," Michael O'Sullivan (PDF) – Online Article
Daily Beast, April 2011
"Berlin and a Bad Solar Wind"