Black Box: Phoebe Greenberg
Nov 30, 2009–Apr 11, 2010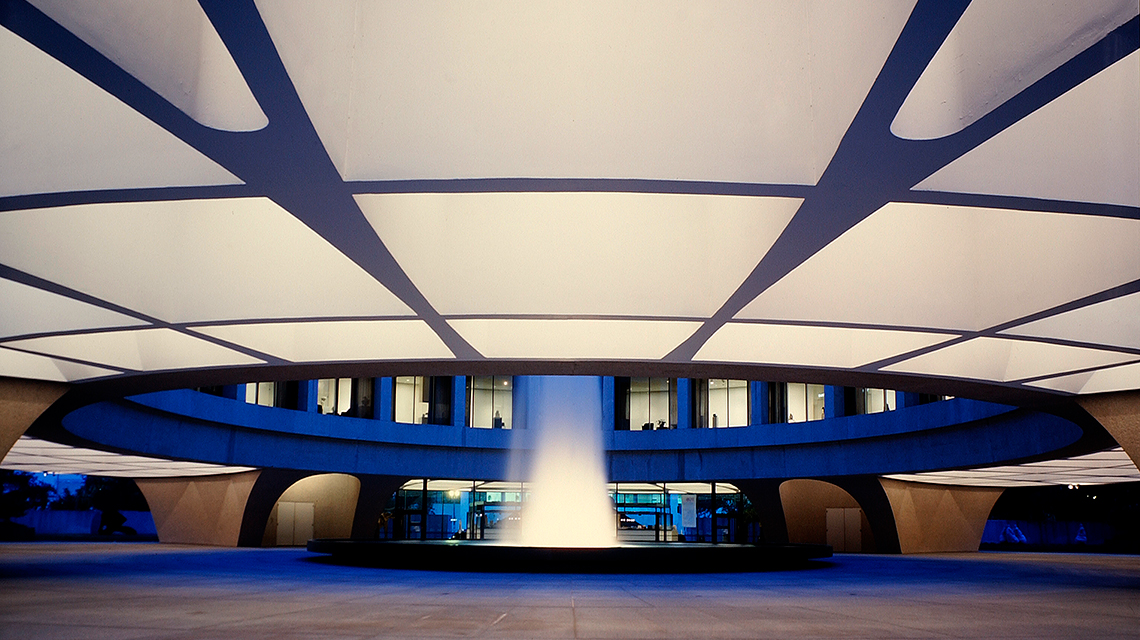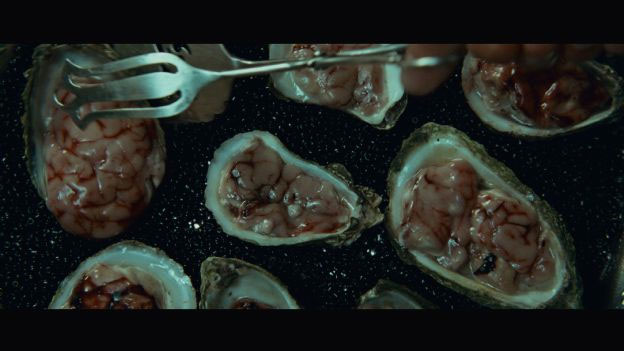 Still from Phoebe Greenberg, Next Floor, 2008
November 30, 2009, to April 11, 2010
For the short film Next Floor (2008), creator and producer Phoebe Greenberg (b. Ottawa, Canada, 1964) drew inspiration from her theatrical training in Paris with Jacques Lecoq. Director Denis Villeneuve worked with a feature film-scale crew, including Jacques Davidts, to realize the 12-minute work, which was awarded Best Short Film, International Critic's Week, Cannes Film Festival, 2008.
Part nightmare, part morality tale, the film references the artist's interest in the theater of the absurd. By turns intense, hilarious, shocking, and gruesome, this work brings to mind the lavish, visceral cinematic tableaux of Peter Greenaway as well as the cautionary spirit of Peter Newell's children's classic The Rocket Book (1912), in which an actual hole penetrates each page to depict a launch trajectory through the various floors of an apartment building.
Greenberg is the founder and director of Driving Horse Creations/ART, a contemporary art venue in Montreal, and is the head of Phi, a music and film production company. She summarizes not only her film, but also the spirit of these times of economic instability, by saying, "In this absurd and grotesque universe, an unexpected sequence of events undermines the endless symphony of abundance."
Selected Press
Washington Post, December 2009
"'Greenberg' Teeters between Art, Film," Michael O'Sullivan
Smithsonian.com, Around the Mall, February 2010
"Gluttony at Its Finest in Short Film at the Hirshhorn," Jeff Campagna