Black Box: Santiago Sierra and Jorge Galindo
Feb 14–May 18, 2014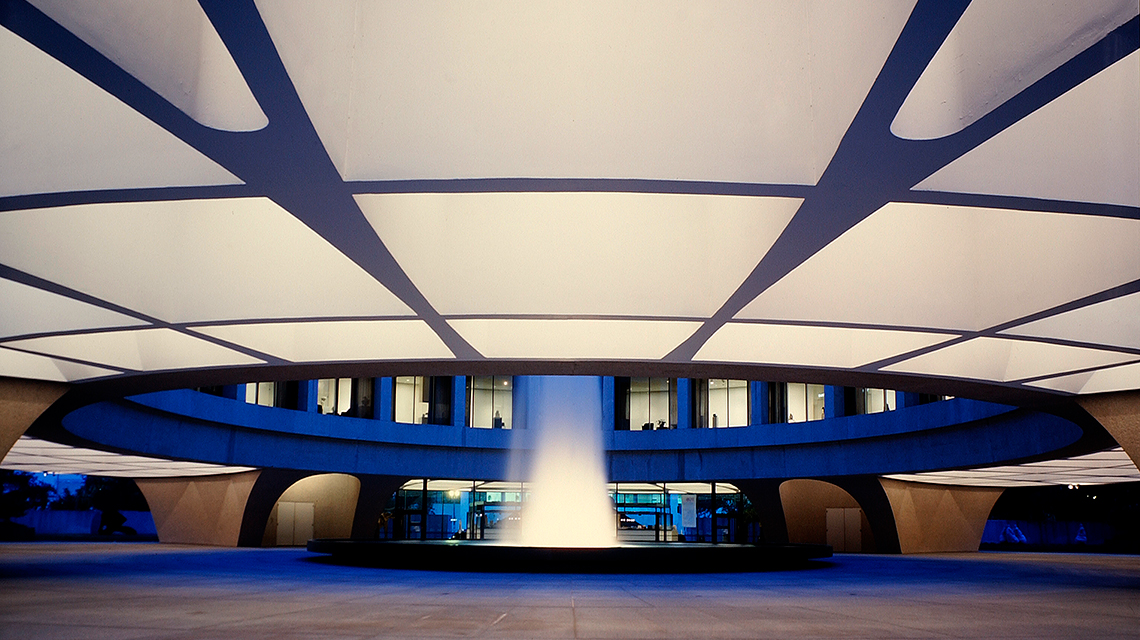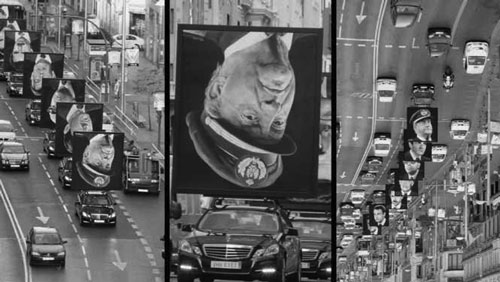 Still from Santiago Sierra and Jorge Galindo, Los Encargados (Those in Charge), 2012. © Santiago Sierra and Jorge Galindo. Courtesy of Galería Helga de Alvear, Madrid
FEB 14-MAY 18, 2014 (Lower Level)
The opening credits for the popular TV series Homeland include a montage of presidential clips, among them a close-up of President Barack Obama. At first he is shown upside down, speaking the words, "We must—" The image is quickly righted and he continues, "and we will—remain vigilant at home and abroad." The show, while fictional, poses real questions about the powers and politics of  leadership, both seen and unseen.
Noted for artworks that question the structure and impact of authority, Santiago Sierra (Spanish, b. Madrid, 1966) staged a performance that similarly invoked images of political leaders. In August 2012, he organized a motorcade of seven black Mercedes-Benz sedans topped with upended monumental portraits of King Juan Carlos I and the six prime ministers of the Spanish democracy by painter Jorge Galindo (Spanish, b. Madrid, 1965; lives and works in London). Bystanders, taken by surprise, posted cellphone documentation, and months later the artists' multicamera black-and-white edit created a viral sensation.
Los Encargados (Those in Charge) (2012) shows the procession making its way along the Gran Vía of Madrid while accompanied by a soaring soundtrack. The song "Warszawianka," used as an anthem by Polish workers in 1905, has been adopted by populist movements worldwide. Heard frequently in Spain during their Civil War (1936–39), it is also recognizable as the score for footage of the October Revolution in the opening credits of the 1997 movie The Jackal.
In the artists' hands, "found" audio and fabricated visual elements combine to resonate beyond specific national associations, asking viewers everywhere to give thought to those in charge.