Blinky Palermo: Retrospective 1964-1977
Feb 24–May 15, 2011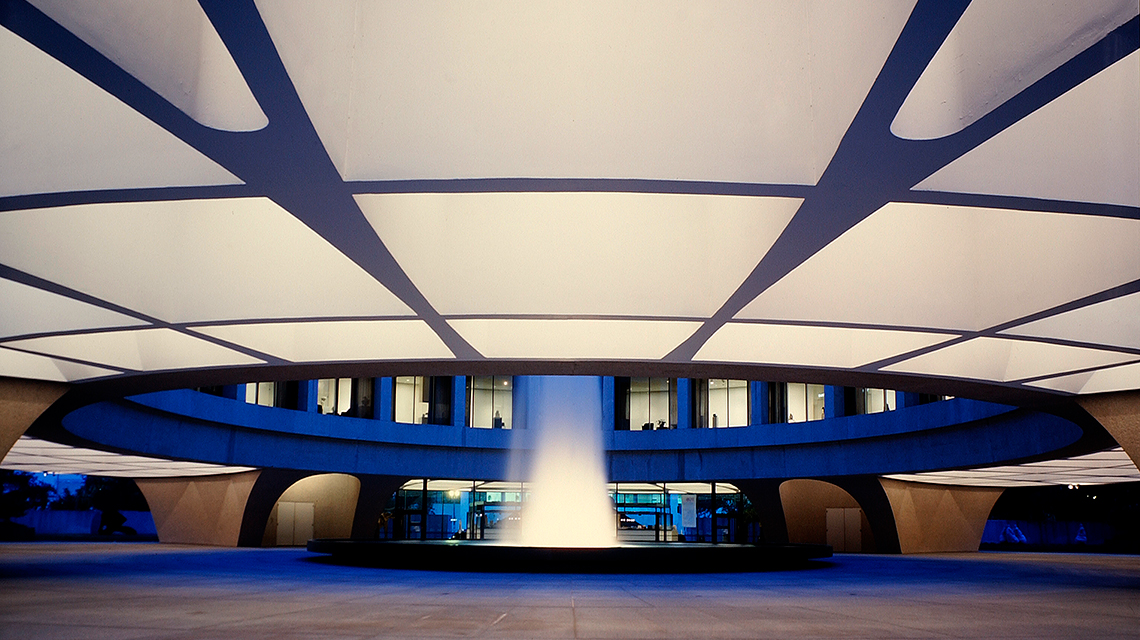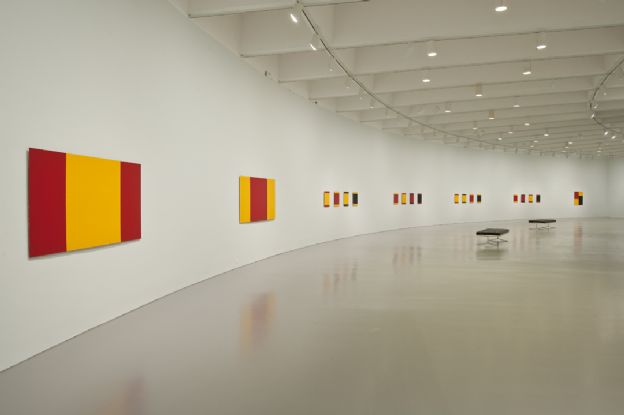 Installation view of Blinky Palermo: Retrospective 1964–1977 at the Hirshhorn Museum and Sculpture Garden. Photo by Lee Stalsworth.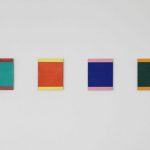 February 24 to May 15, 2011
Though long celebrated throughout Europe, the influential postwar painter Blinky Palermo (German, b. Leipzig, 1943; d. Maldives, 1977) has mostly escaped America's notice. This exhibition is the first comprehensive survey of his work in the United States.
Blinky Palermo (born Peter Schwartze) continually expanded the definition of painting throughout his career. The exhibition reflects this progression, following a loose chronology based on his four main bodies of work.  Early works illustrate his evolution away from traditional materials while he continued to employ Modernism's bold colors and geometric forms. Starting in 1964, Palermo's "Stoffbilder" (Cloth Pictures) composed of sewn, horizontal strips of commercially available, solid-colored fabric mounted on stretchers, take cues from advertising and fashion of the time. The artist continued to toy with decoration and its intersection with Modernism through site-specific wall paintings, which he carefully documented with preparatory drawings and installation photographs. A number of these framed documents form the third section of the exhibition. The final phase of Palermo's career is represented by his "Metallbilder" (Metal Pictures). An outgrowth of the previous Cloth Pictures, this series of acrylic paintings on metal culminates with "To the People of New York City" (1976), a tribute to the city the artist loved and called home from 1973 to 1976 and where he maintained a studio until his sudden death at age 33. Part of Dia's collection and on long-term view at Dia: Beacon, this multi-panel installation is traveling for the first time.
Blinky Palermo: Retrospective 1964-1977 is organized by Dia Art Foundation and the Center for Curatorial Studies, Bard College and is curated by Lynne Cooke.
The national tour of Blinky Palermo: Retrospective 1964-1977 is made possible by GUCCI. Additional tour support is provided by The Andy Warhol Foundation for the Visual Arts, the Brown Foundation, the National Endowment for the Arts, and Glenstone. Funding for the publication is provided by Sotheby's, the Marx Family Advised Fund at Aspen Community Foundation, and The Andrew J. and Christine C. Hall Foundation.