Charline von Heyl: Snake Eyes
Nov 08, 2018–Apr 21, 2019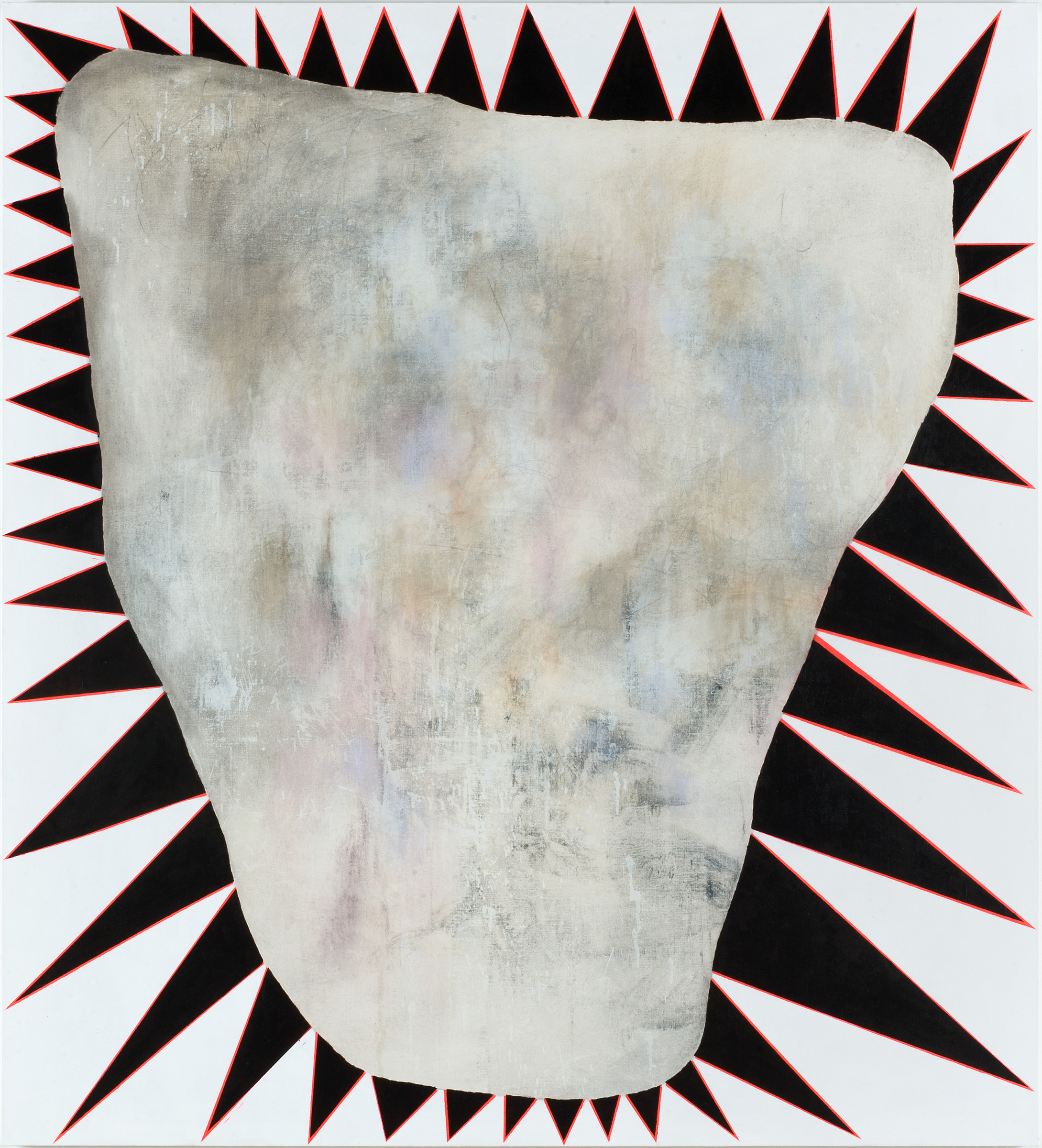 NOV 08, 2018-APR 21, 2019
The largest US museum survey of this pioneering artist to date, Charline von Heyl: Snake Eyes featured more than thirty large-scale paintings that revealed the artist's considerable influence in the field of contemporary art.
One of the most inventive artists working today, von Heyl has earned international acclaim for continually rethinking the possibilities of contemporary painting. Her cerebral yet deeply visceral artworks upend longstanding assumptions about composition, beauty, and narrative. Drawing inspiration from a vast and surprising array of sources—including literature, pop culture, metaphysics, and personal history—von Heyl creates paintings that are seemingly familiar yet impossible to classify, offering, in her words, "a new image that stands for itself as fact."
In studios in New York and Marfa, Texas, von Heyl combines a rigorous, process-based practice that demands each painting develop through the act of painting itself. The spellbinding results invite viewers to explore a unique visual language that is both exuberant and insistent.
Organized in collaboration with the Deichtorhallen Hamburg, this major multinational exhibition highlighted the artist's groundbreaking artistic output since 2005, including recent works that point to new developments in her constantly evolving practice. Together, Snake Eyes turned an international spotlight on one of today's most dynamic painters and demonstrated the vitality and limitless possibilities of painting.
Curated by Hirshhorn Senior Curator Evelyn C. Hankins and Dr. Professor Dirk Luckow, general director at the Deichtorhallen, with curatorial assistance from Sandy Guttman.
Catalogue
---
CHARLINE VON HEYL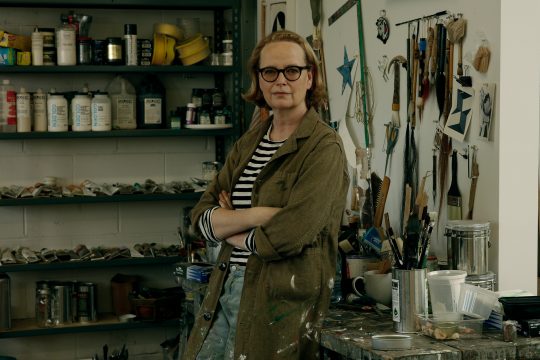 Charline von Heyl (German, b. Mainz, 1960) studied at the Hochschule für bildende Künste Hamburg and the Kunstakademie Düsseldorf and participated in the Cologne art scene in the 1980s before moving to New York in 1995. Her work has been exhibited internationally in both solo and group exhibitions and is in collections around the world, including the Museum of Contemporary Art, Los Angeles; the Walker Art Center, Minneapolis; the Whitney Museum of American Art, New York; the Museum of Modern Art, New York; the San Francisco Museum of Modern Art; Tate, London; Musée d'Art Moderne de la Ville de Paris; and the Kunstmuseum Bonn. She was a finalist for the Hugo Boss Prize in 2014 and has been awarded residencies at the Wexner Center for the Arts and the Chinati Foundation.
---
IN THE NEWS
---
Audio
---
Videos
---
IMAGES
---
CATALOGUE
The exhibition was accompanied by a lavishly illustrated catalogue in English and German, designed in close collaboration with von Heyl and featuring a new painting created specifically for its cover. The book includes texts by Dr. Professor Luckow, Katy Siegel, professor and the Eugene V. and Clare E. Thaw Endowed Chair in Modern American Art at SUNY Stony Brook, and curator and writer John Corbett, as well as an extensive interview between the artist and Hankins.
---
Charline von Heyl: Snake Eyes was organized by the Hirshhorn Museum and Sculpture Garden in collaboration with the Deichtorhallen Hamburg. Presentation at the Hirshhorn was made possible with major support from Fotene Demoulas and Tom Coté.
Additional funding was provided by Suzanne and Jacob Doft, Chara Schreyer of San Francisco, Komal Shah and Gaurav Garg, The Kerry & Simone Vickar Family Foundation, Christen and Derek Wilson, the Hirshhorn International Council, and the Hirshhorn Collectors' Council.