Directions: Cai Guo-Qiang
Oct 30, 2004–Apr 24, 2005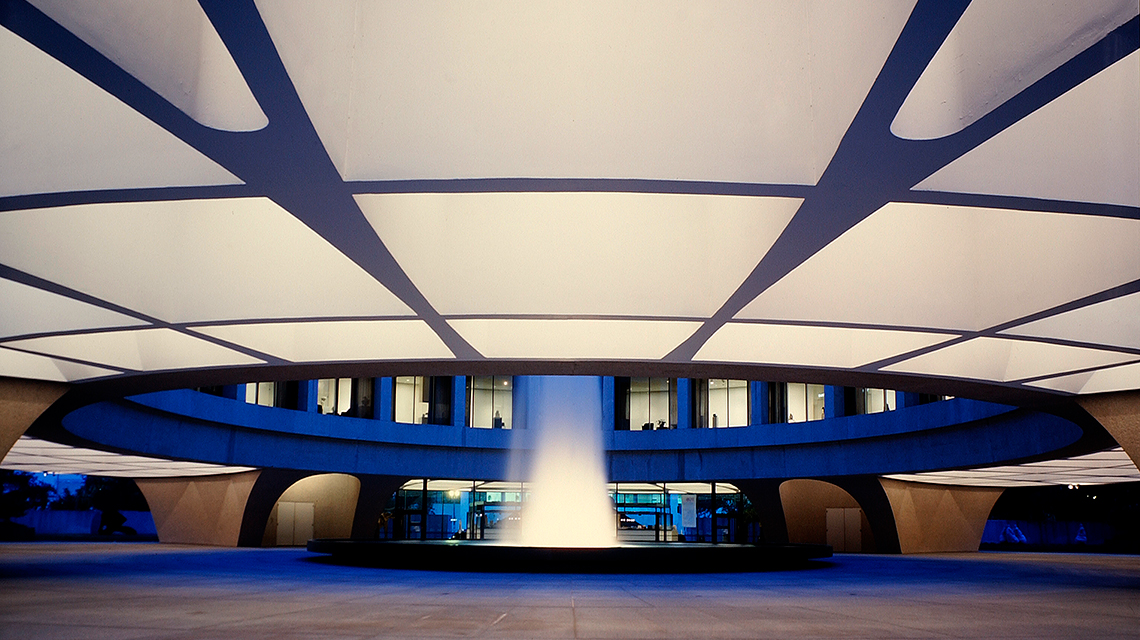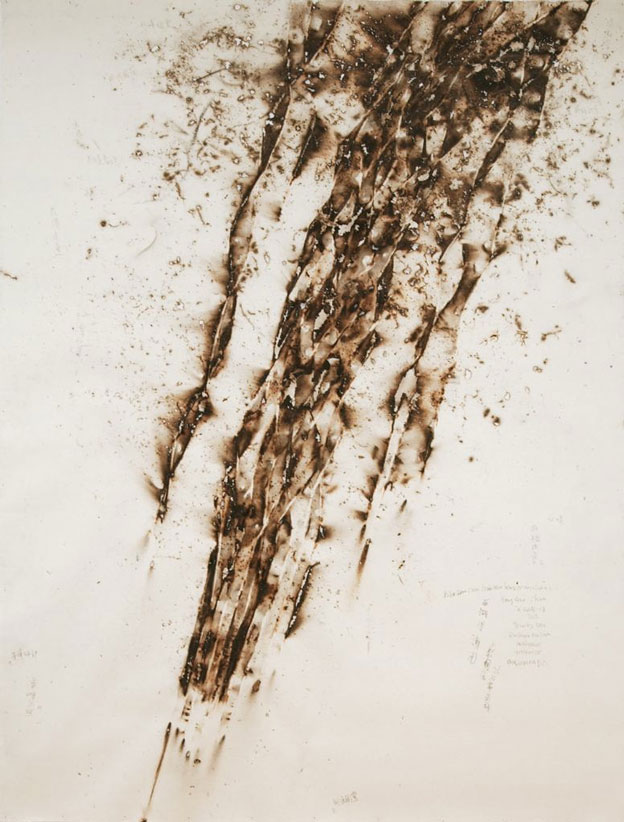 Cai Guo-Qiang, Tide-Watching on West Lake: Project for China Academy of Art, Hangzhou, 2003, 2004. Gunpowder on paper. Hirshhorn Museum and Sculpture Garden, Museum purchase through a gift from Paul and Anastasia Polydoran in honor of James Demetrion, 2005 (05.3)
October 30, 2004, to April 24, 2005
The Hirshhorn partners with the Smithsonian's Arthur M. Sackler Gallery to present Cai Guo-Qiang: Traveler, a two-part exhibition of works by Cai Guo-Qiang (b. 1957, Quanzhou, China). The Hirshhorn's installation, Directions: Cai Guo-Qiang, featured the gunpowder drawings Unlucky Year: Unrealized Projects from 2003–2004, a series created by igniting gunpowder on paper, highlighting Cai's interest in using a seemingly destructive material as a tool for creation. The imagery of the works relates to a series of unrealized projects in which Cai sought to set off large-scale explosions in prominent sites around the world. These explosion events are intended both for human audiences and unseen, "alien" beings who occupy a heavenly vantage point. Videos of the artist's explosion projects were featured daily in the Hirshhorn's lobby. As part of the Sackler's Perspectives series, Cai installed Reflection, a work consisting of the weathered remains of a Japanese shipwreck "beached" on porcelain fragments from China.
Co-organized by Hirshhorn Assistant Curator Kristen Hileman and Sackler Assistant Curator Debra Diamond, the exhibition was accompanied by a free exhibition brochure, available at both museums. Cai Guo-Qiang: Traveler was supported in part by the Annie Wong Art Foundation and Shiseido. The Hirshhorn installation was made possible in part by Kitty and Tom Stoner; the Jim and Barbara Demetrion Endowment Fund; Trellis Fund; and contributions to the Hirshhorn's Curators' Circle.
About the Directions Series
Since its opening in 1974, the Hirshhorn has been committed to providing a platform for the artists of today. Directions, established in 1979 as a group installation and transformed in 1987 to highlight the work of a single artist or paired artists, has been a longstanding hallmark of the Museum's exhibition program and partnership with living artists. Bringing a diverse range of emerging and established artists from around the world to Washington, the series provides a prominent space on the National Mall for new work and new ideas.