Directions: Gabriel Orozco: Extension of Reflection
Jun 10–Sep 06, 2004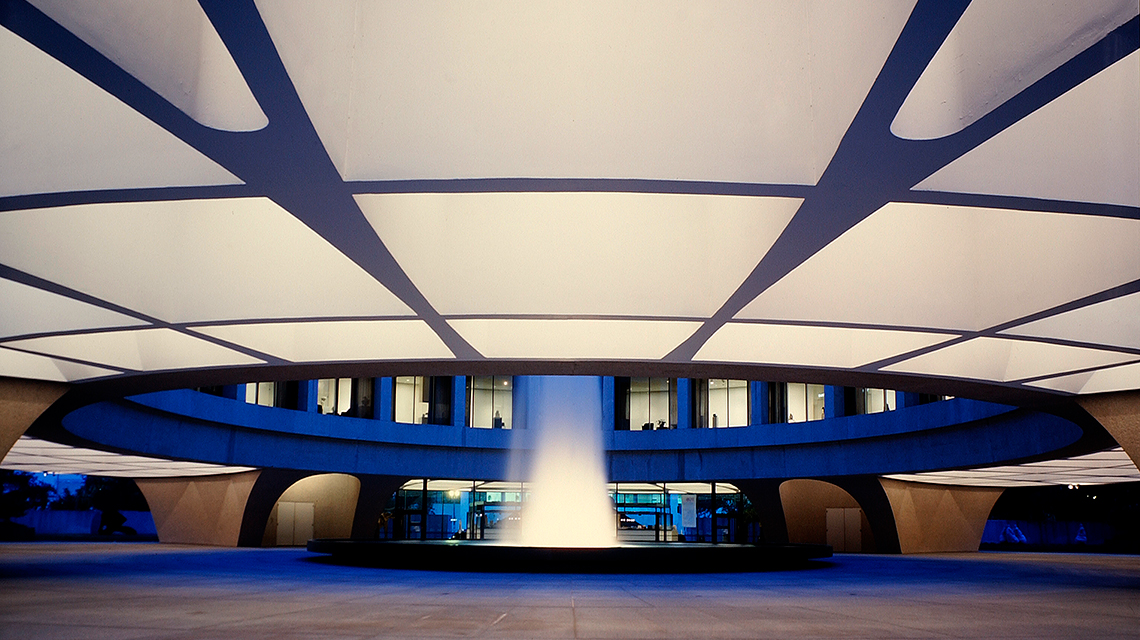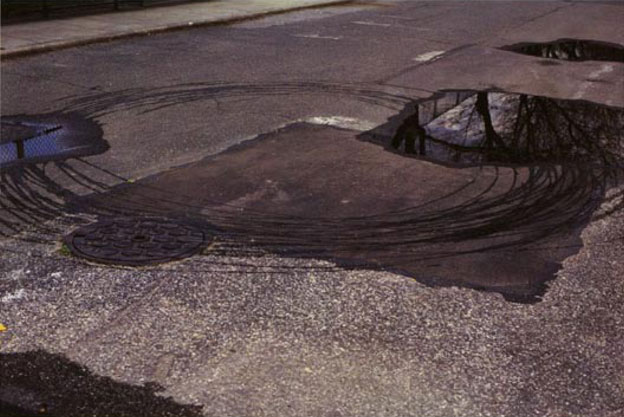 Gabriel Orozco, Extension of Reflection, 1992. Marian Goodman Gallery, New York
June 10 to September 6, 2004
Gabriel Orozco: Extension of Reflection, an exhibition featuring 34 of the artist's color photographs from 1989 to 2003, was view from June 10 through September 6 as part of the Museum's ongoing Directions series. Since the 1980s, the artist has been photographing common objects as he finds them – "self arranged" on the streets – or as situations in which he has gently intervened, creating striking but temporary compositions in the urban landscape. Orozco's photographs inspire his work in other media, including sculpture, installation, video, and drawing.
Born in Jalapa, Veracruz, Mexico, in 1962, Orozco is now based in New York, Paris, and Mexico City. He studied painting at the Escuela Nacional de Artes Plásticas in Mexico and at the Circulo de Bellas Artes in Madrid. His work has been the subject of exhibitions at the Art Gallery of Ontario; the Kanaal Art Foundation, Kortrijk, Belgium; the Kunsthalle Zurich; the Museum of Contemporary Art, Los Angeles; the Museum of Contemporary Art, Chicago; and the Museum of Modern Art, New York, among other venues. The artist's work also has been included in the Whitney Biennial (1995), Documenta X (1997) and XI (2002), and the Venice Biennale (1993 and 2003).
The Hirshhorn's presentation was organized by Phyllis Rosenzweig, curator of works on paper, and was made possible by the Elizabeth Firestone Graham Foundation, Trellis Fund, and by contributions to the Hirshhorn's Curators' Circle.
The Hirshhorn copublished, with Steidl, Gabriel Orozco: Photographs, the first major publication to focus solely on Orozco's photographic work. Essays by Rosenzweig and Mia Fineman, research associate in the Department of Photographs at the Metropolitan Museum of Art, present in-depth analyses of the artist's photographs, exploring the difference between the photographs he regards as artworks in their own right and his equally beautiful documentary images of his sculptures and performances. The book includes 75 color plates.
Catalogue
About the Directions Series
Since its opening in 1974, the Hirshhorn has been committed to providing a platform for the artists of today. Directions, established in 1979 as a group installation and transformed in 1987 to highlight the work of a single artist or paired artists, has been a longstanding hallmark of the Museum's exhibition program and partnership with living artists. Bringing a diverse range of emerging and established artists from around the world to Washington, the series provides a prominent space on the National Mall for new work and new ideas.