Directions: Jeremy Deller
Feb 07–Aug 24, 2014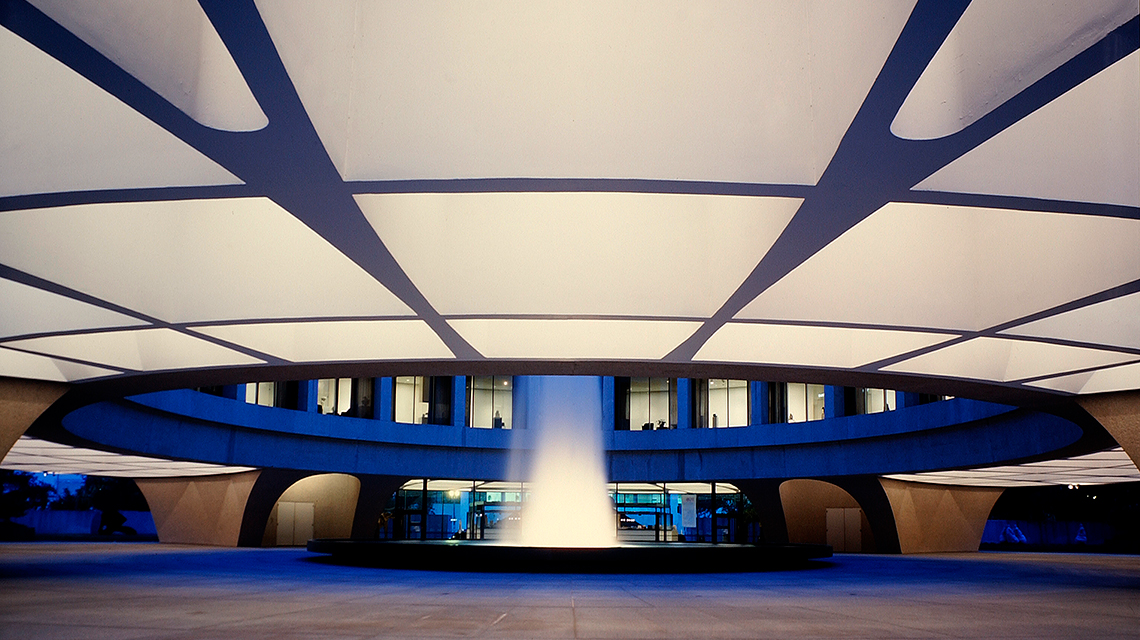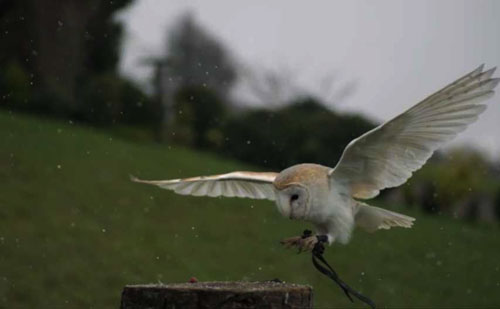 Still from Jeremy Deller, English Magic, 2012. © Jeremy Deller. Courtesy of the artist and Gavin Brown's enterprise
FEB 07-AUG 24, 2014 (Lower Level)
Beautifully shot footage highlights birds of prey, landing and on the wing. The giant claw of a scrapyard crane lifts a Range Rover into a car crusher. Kids and adults frolic in the artist's inflatable version of Stonehenge. Marchers in Angry Birds costumes parade in London's Lord Mayor's Show, waving to the crowds. Accompanying the proceedings are the tintinnabulations of the Melodians Steel Orchestra, ringing out selections by Ralph Vaughan Williams, David Bowie, and A Guy Called Gerald.
English Magic (2012), the title film for an exhibition by Jeremy Deller (British, b. London, 1966) in the British Pavilion at the 2013 Venice Biennale, is an idiosyncratic collective portrait of Britishness that stretches from the ancient to the contemporary. At the same time, the film's captivating and sometimes bewildering imagery allows for open-ended interpretation. The eclectic quality of the piece, incorporating folk and vernacular objects and topics, as well as the use of musicians and specialized technicians as actors and participants, is characteristic of the artist's expansive filmmaking process.
Represented in the Hirshhorn's 2008 exhibition The Cinema Effect: Illusion, Reality, and the Moving Image, Part II: Realisms by his masterwork The Battle of Orgreave (2001), a reenactment of a 1984 conflict between police and striking miners, the Turner Prize–winning Deller continues to renew his approach and address a broad range of sociopolitical and aesthetic concerns.
About the Directions Series
Since its opening in 1974, the Hirshhorn has been committed to providing a platform for the artists of today. Directions, established in 1979 as a group installation and transformed in 1987 to highlight the work of a single artist or paired artists, has been a longstanding hallmark of the Museum's exhibition program and partnership with living artists. Bringing a diverse range of emerging and established artists from around the world to Washington, the series provides a prominent space on the National Mall for new work and new ideas.