Directions: John Gerrard
Nov 05, 2009–May 31, 2010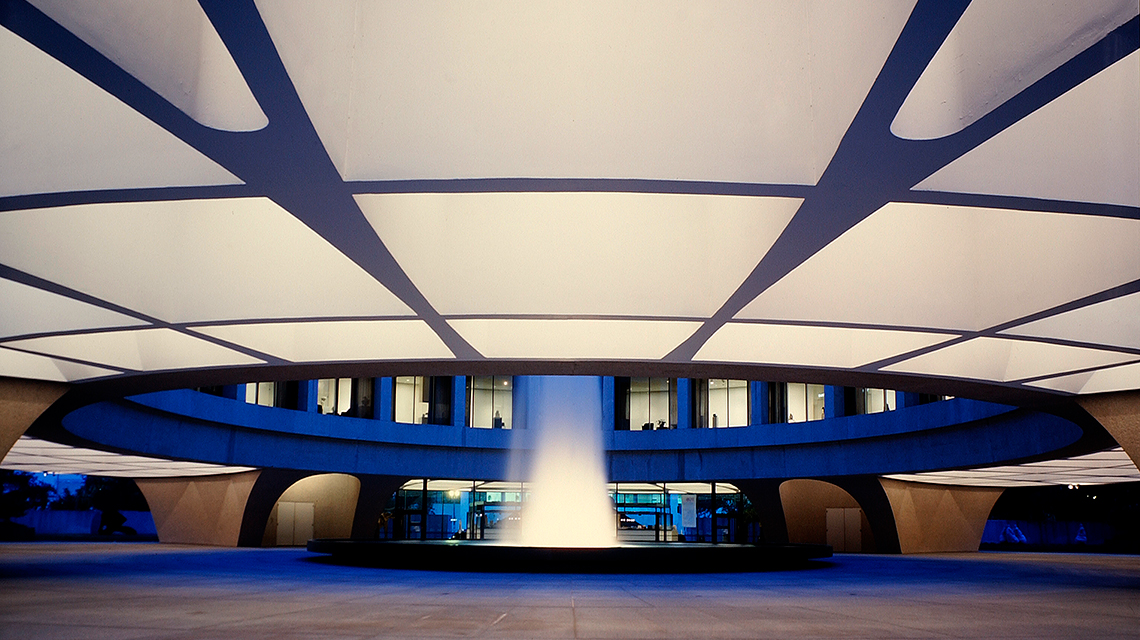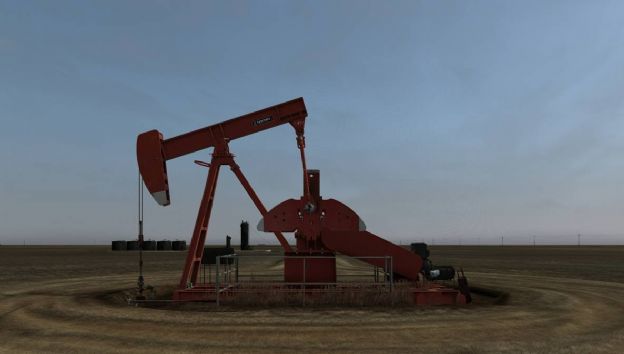 Still from John Gerrard's Sentry (Kit Carson, Colorado), 2009.
November 5, 2009 to May 31, 2010
John Gerrard's (Irish, b. Dublin, 1974) works hover between fact and fiction. They present actual scenes from desolate corners of the American landscape and unfold in real time so that patient viewers can experience the progression of the day from morning to night in each setting; however, what looks like a live shot is, in fact, a manipulated, fabricated image. Gerrard photographed every site from 360 degrees and then animated the stills into seamless cinematic panning shots. Instead of the overt conflicts so prominent in video games that use this same technology, the artist relates realistic elements—a pumping oil derrick, a pig processing plant, and a vintage storm photo superimposed on a real farmscape—with elegant subtlety. Yet while these works recall the stark illumination and precision of twentieth-century realist paintings by Charles Sheeler, Charles Demuth, and Edward Hopper, their heightened effects also underscore the bleak ramifications of depleting natural resources. Gerrard's mesmerizing replicas re-imagine landscape art and offer meditations on the impact of our habits of consumption.
selected press
The Washington Post, November 5, 2009
Art review: Blake Gopnik on John Gerrard exhibit at Hirshhorn