Directions: Marina Abramović
Nov 15, 2001–Feb 18, 2002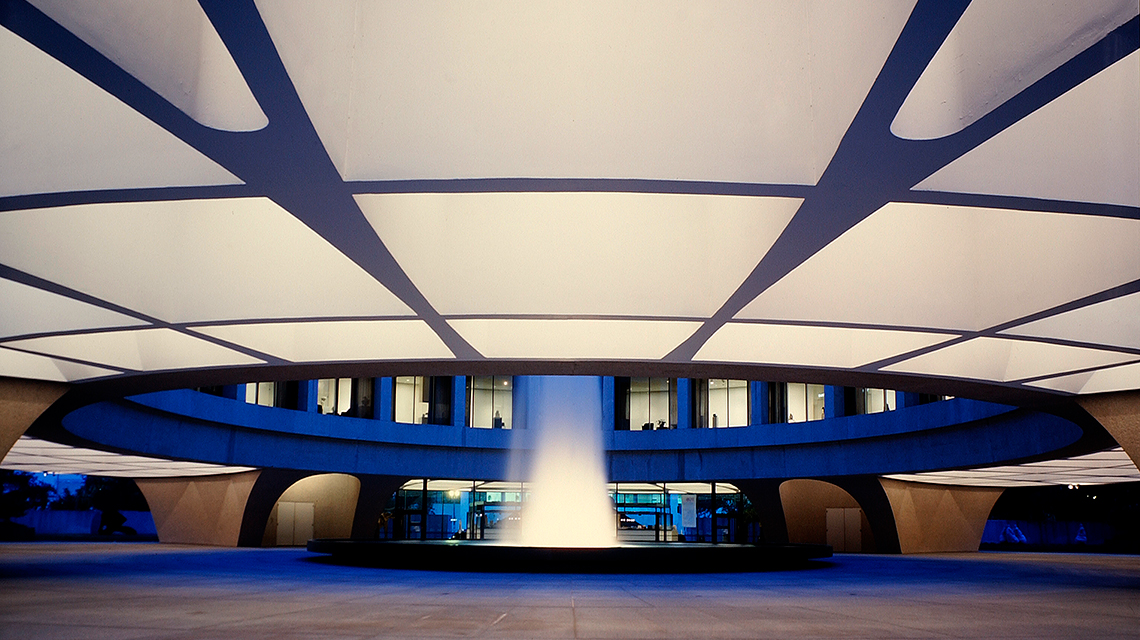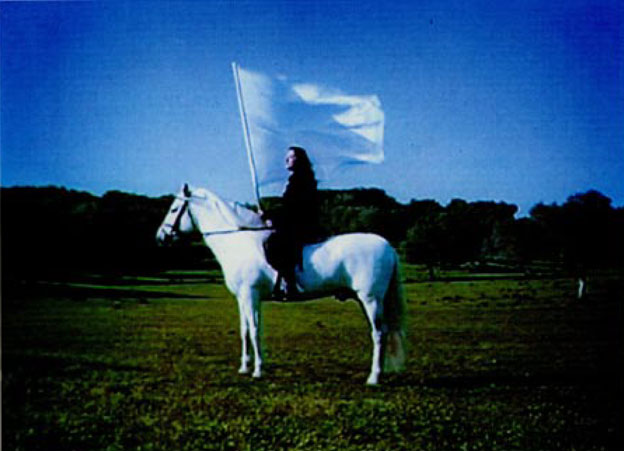 Still from The Hero, 2001, color video on DVD with sound, 17 minutes. Collection of the artist
November 15, 2001, to February 18, 2002
This exhibition marked the first public showing of The Hero (2001), a new work by Marina Abramović (b. Belgrade, 1946), the Amsterdam-based artist whose performance and video installation Balkan Baroque (1997) won the International Award at the Venice Biennale of that year.
In this large-scale video projection, the artist is seated on a white horse, her windblown hair and majestic pose recalling heroic equestrian monuments, while a woman's voice sings and hums a haunting ballad. The work is dedicated to Abramović's late father, a Yugoslav national hero.
The exhibition, organized by Phyllis Rosenzweig, the Hirshhorn's curator of works on paper, was accompanied by a brochure. The exhibition was generously supported by Trellis Fund, the Mondriaan Foundation, Amsterdam, and by contributions to the Hirshhorn's Annual Circle.
Directions Gallery, Third Floor
About the Directions Series
Since its opening in 1974, the Hirshhorn has been committed to providing a platform for the artists of today. Directions, established in 1979 as a group installation and transformed in 1987 to highlight the work of a single artist or paired artists, has been a longstanding hallmark of the Museum's exhibition program and partnership with living artists. Bringing a diverse range of emerging and established artists from around the world to Washington, the series provides a prominent space on the National Mall for new work and new ideas.