Directions: Pipilotti Rist
Oct 14–Oct 28, 2010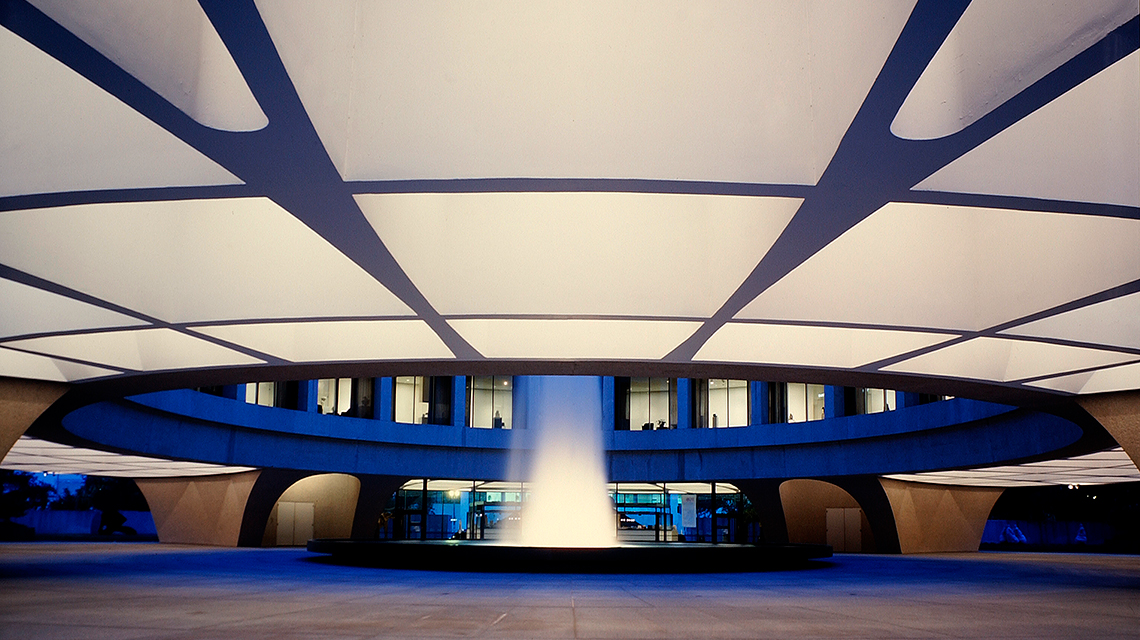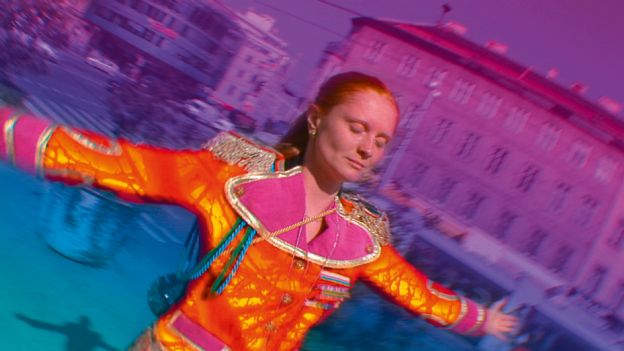 Image ©Hugofilm Productions and Pipilotti Rist
October 14 to October 28, 2010
Before departing for art school in Vienna, Pipilotti Rist (Swiss, b. Rheintal, 1962) traded her given name, Elisabeth Charlotte, for a moniker drawn from Astrid Lindgren's irrepressible character Pippi Longstocking and Rist's own family nickname, Lotti. The artist admires the fierce independence and optimism of the audacious heroine of children's literature, and Ewelina Guzik, as the title character of Pepperminta (2010), sports a comparable attitude—and the red braids to boot. The fantastical narrative of Rist's feature debut is reminiscent of fairy tales and the Beatles' cinematic romps, and the power of color to liberate and inspire is as key to the film's plot as the actions of the eccentric characters.
Pepperminta is an amalgamation of Rist's obsessions and ideas to date. Both the innocence and undertow of a through-the-looking-glass perspective have informed her work, from the tiniest floor piece, Selbstlos im Lavabad (1994), to her supersized phantasmagorical commission A la belle étoile (2007), which covered the entire plaza of the Pompidou Center in Paris. In one of her early works, Ever Is Over All (1997), included in the Hirshhorn's 1999–2000 Regarding Beauty exhibition, a young woman strolls down an urban street, blithely smashing car windows with a flowerlike metal rod. She exudes Rist's signature brand of post-feminist, post-Freudian anarchy. Pepperminta echoes those sensibilities. "If my work is intense, honest, and good," the artist has said, "then its therapeutic function is also my social relevance."
Directions: Pipilotti Rist was organized by associate curator Kelly Gordon.
About the Directions Series
Since its opening in 1974, the Hirshhorn has been committed to providing a platform for the artists of today. Directions, established in 1979 as a group installation and transformed in 1987 to highlight the work of a single artist or paired artists, has been a longstanding hallmark of the Museum's exhibition program and partnership with living artists. Bringing a diverse range of emerging and established artists from around the world to Washington, the series provides a prominent space on the National Mall for new work and new ideas.