Directions: Terence Gower: Public Spirit
Nov 05, 2008–Mar 22, 2009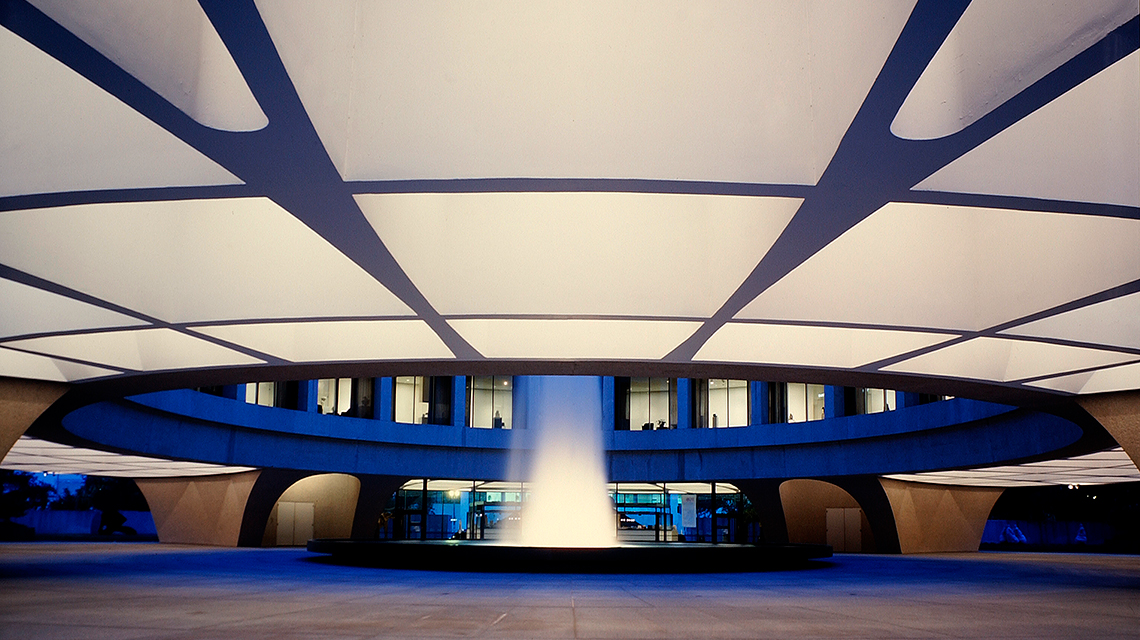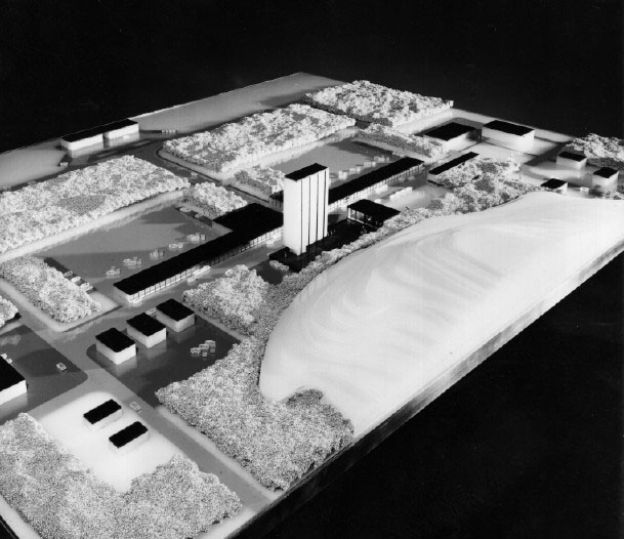 Terence Gower's replica of a model for the Hirshhorn Museum designed by architect Phillip Johnson.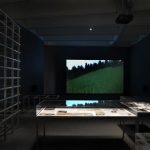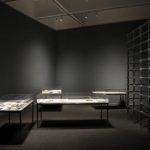 November 5, 2008 to March 22, 2009
Terence Gower's project Public Spirit grew out of his research into the history of the museum during his 2007 artist fellowship with the Smithsonian. The exhibition tells the story of the original proposal for the Hirshhorn Museum, which founder Joseph Hirshhorn envisioned as the centerpiece of a utopian "town of culture" planned for the wilderness of western Ontario, Canada. In the mid-1950's, Hirshhorn enlisted architect Phillip Johnson to design the town, and although the project was never realized, photographic documentation of his architectural model still exists. Gower uses these photos along with other documentation of the plans for the town and Ezra Stoller's photographs of the Gordon Bunshaft-designed Hirshhorn Museum and Sculpture Garden for his material.
Public Spirit includes a digitally animated video projection, which takes visitors on a tour of the proposed town (including the museum where Gower has hung an imagined exhibition) and the surrounding landscape. The project also contains a large-scale sculptural model of two buildings within Johnson's plan and a series of posters incorporating imagery and text related to the history of the Hirshhorn Museum, its collection, and its founding collector. Building upon his previous explorations of modernism in the context of architecture, Gower's Public Spirit explores the optimism of the Modernist utopia, the ideological complexity of public and private space, and the relationship between industry and philanthropy.
Directions—Terence Gower, Public Spirit is made possible in part by Trellis Fund and the Peter Norton Family Foundation.
The artist wishes to thank the Graham Foundation for Advanced Studies in the Fine Arts, the Smithsonian Artist Research Fellowship program, and Sticky Pictures for their support of this project.
selected press 
Field Guide, Modern Painters: November 2008 (PDF)
Gallery | Off the Grid, Express: November 6, 2008 (PDF)
Hirshhorn, Ontario: The Modern City That Never Was, Dwell Daily: February 9, 2009 (PDF)
Hirshhorn Looked Into the Wild for A Place to Build His Museum, The Washington Post: November 10, 2008 (PDF)
Terence Gower, Sculpture Magazine: March 2009 (PDF)