Directions: Virgil Marti and Pae White
Mar 09–Jul 29, 2007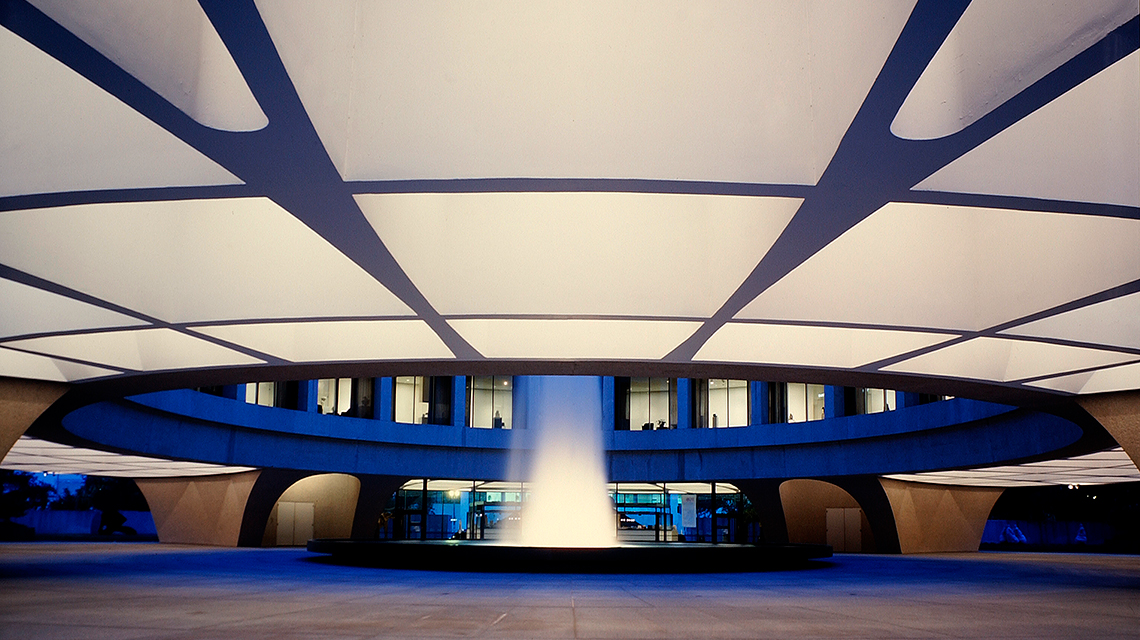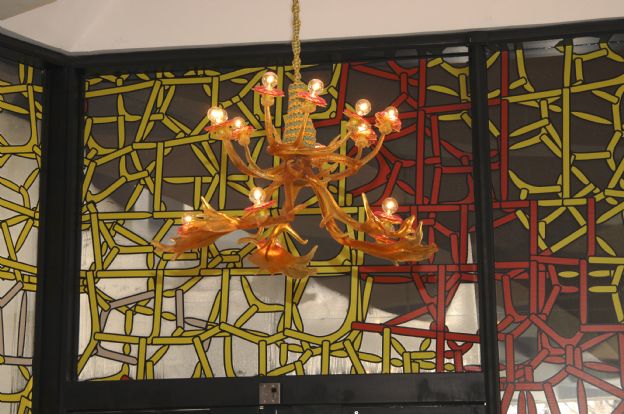 Installation view of Directions—Virgil Marti and Pae White, 2007, at the Hirshhorn Museum and Sculpture Garden.
March 9 to July 29, 2007
In their first museum collaboration, artists Virgil Marti and Pae White have transformed the Hirshhorn's lobby into an immersive environment of color, light, and texture. The exhibition includes sculptures in the form of functional couches covered by rich tapestries that employ trompe l'oeil illusion; bright, ornate chandeliers; a boldly patterned window treatment; and dramatic gold "bone curtains." Their work combines forms inspired by nature, such as flowers and antlers, with other unconventional design elements, including newspapers, aluminum foil, and macramé. Responding to the Museum's late modernist architecture, the collaborators seamlessly create a space that evokes retro and contemporary design, as well as high art and popular culture. To hear the artists discussing their work, download the free Podcast.
Support for Directions—Virgil Marti and Pae White is generously provided by the Trellis Fund. Additional support is provided by the Durfee Foundation, Carol and Arthur Goldberg, and Nancy and Stanley Singer.
selected press
Summary of Select Major Press, Multiple Media Outlets: January 2007 to May 2007 (PDF)