Enrico David: Gradations of Slow Release
Apr 16–Sep 02, 2019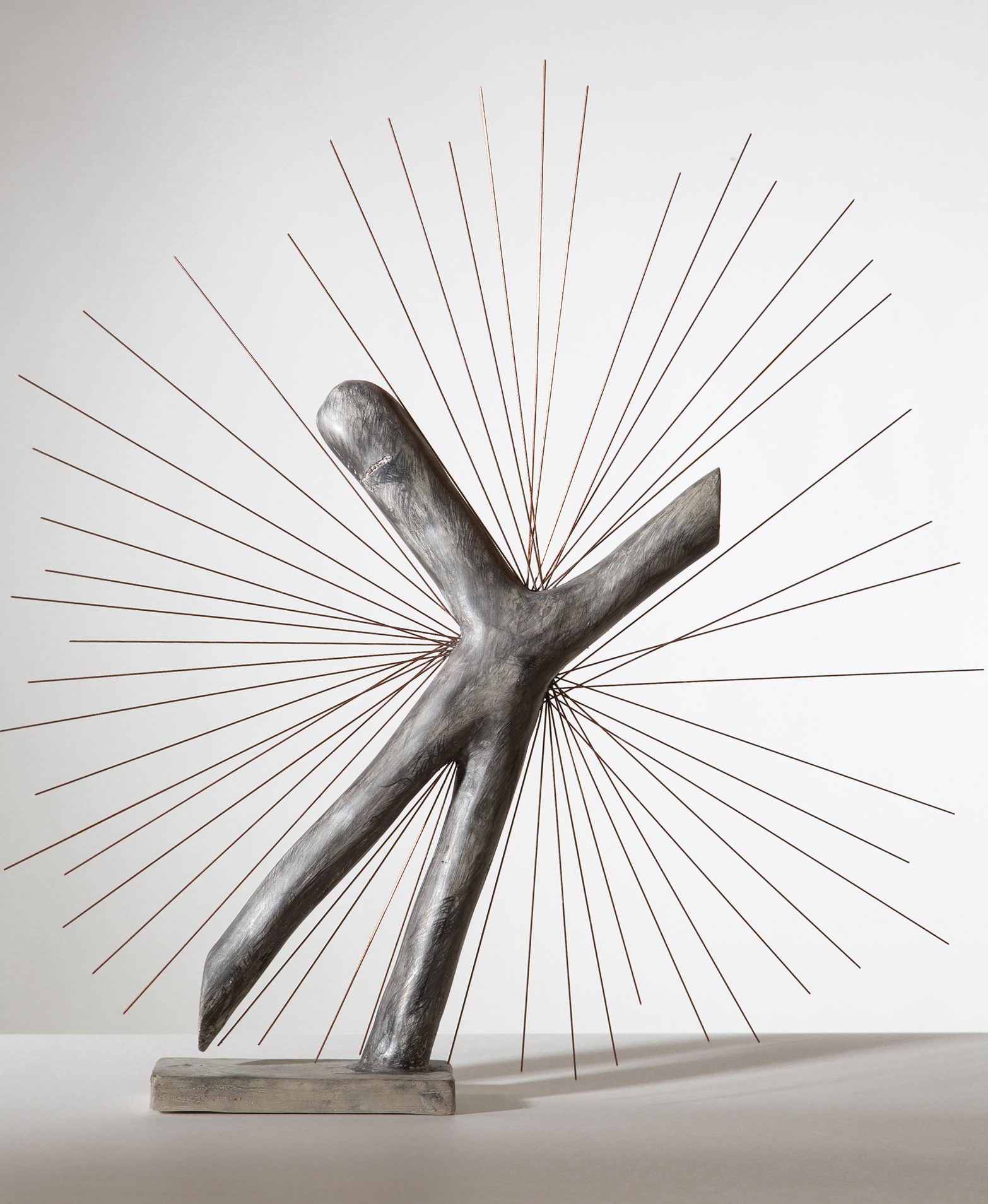 On view April 16, 2019, through September 2, 2019
Featuring twenty years of artistic output, Enrico David: Gradations of Slow Release was the largest US museum survey of the artist's works to date. Organized by the Museum of Contemporary Art Chicago, and curated by Michael Darling, the James W. Alsdorf Chief Curator, MCA Chicago, this exhibition showed the breadth and versatility of a distinguished artist, one whose practice is characterized by transformation.
Enrico David (Italian, b. Ancona, 1966) is one of the most original artists working today. Based in London, David employs a variety of media—including sculpture, painting, installation, and works on paper—to develop a dynamic and unique vision of the human form and the ever-shifting sense of being that rests therein. Often fragile, vulnerable, grotesque, and mutable, David's imagery achieves a universal expression of the human experience, albeit through a deeply personal formulation.
The subtitle of the exhibition, Gradations of Slow Release, was taken from a sculpture of the same name. The work, much like the show, represents the way that imagery, ideas, and characterizations of being can morph and evolve over time, slowly, through the maelstrom of change. David's works, situated within the curved gallery spaces of the Hirshhorn's Second Level inner circle, reveal the many themes coursing through his expansive practice, including notions of interiority, multiplicity, and disembodiment. More than that, they reflect the circular process inherent to his craft, in which the human form is shaped and reshaped and continuously made anew.
Curated by Michael Darling, Chief Curator at the Museum of Contemporary Art Chicago, Enrico David: Gradations of Slow Release was on view at MCA Chicago Sept. 29–March 10, 2019. The presentation at the Hirshhorn was organized by Stéphane Aquin, Hirshhorn Chief Curator.
---
enrico david
Enrico David's work has been the subject of numerous exhibitions worldwide, including Fault Work, Sharjah Art Foundation, Sharjah, UAE (2016); Autoparent, Lismore Castle Arts, Ireland (2016); The Hepworth Wakefield (2015); Maramotti Collection, Reggio Emilia (2015); Hammer Museum, Los Angeles (2013); Head Gas, New Museum, New York (2011); Repertorio Ornamentale, Fondazione Bevilacqua La Masa, Venice (2011); How Do You Love Dzzzzt by Mammy?, Museum für Gegenwartskunst, Basel (2009); Bulbous Marauder, Seattle Art Museum (2008); and Ultra Paste, ICA London (2007). In 2013, David presented a major installation of paintings, tapestries, and sculptures as part of The Encyclopedic Palace, curated by Massimiliano Gioni for the Venice Biennale.
---
Images
---
Enrico David: Gradations of Slow Release was organized by Museum of Contemporary Art Chicago. Presentation at the Hirshhorn was made possible with support from an anonymous private collection. The Museum is also grateful for additional funding provided by the Hirshhorn International Council and the Hirshhorn Collectors' Council. Special thanks to Michael Werner Gallery.