Markus Lüpertz: Threads of History
May 25–Sep 10, 2017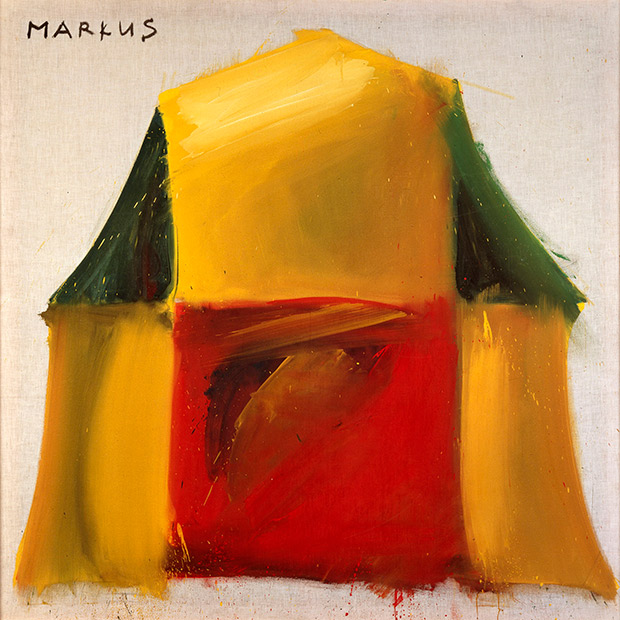 MAY 25-SEP 10, 2017
The Hirshhorn celebrated the pioneering early works of Markus Lüpertz (b. Liberec, Czech Republic, 1941), one of the most influential contemporary German artists, with an in-depth exploration of his groundbreaking paintings from the 1960s and 1970s.
Lüpertz is internationally recognized as one of the German artists who initiated a return to figurative painting during the late 1970s and 1980s. Markus Lüpertz: Threads of History focused on the early years of the artist's mature practice, reflecting his unique reconsideration of painting through the lenses of Abstract Expressionism, Pop art, and, more broadly, German postwar culture. Lüpertz, like many artists who came of age in the shadow of World War II, grappled with how he should engage with this recent past and, in particular, what he should paint. The artworks from this seminal period reveal how Lüpertz deftly challenged the limits of painting as he struggled to reconcile the weight of history with his desire to be what he has described as "a painter without responsibilities."
Featuring large-scale works—such as the 40-foot-long Westwall (Siegfried Line), on view for the first time in the US—this exhibition brought more than 30 paintings to the National Mall in a striking exploration of one artist's response to a uniquely charged cultural moment.
Markus Lupertz: Threads of History coincided with the Phillips Collection's exhibition Markus Lupertz (May 27–September 3), which spanned the artist's entire career. Together, the two presentations formed Lupertz's first major US museum retrospective.
Curated by Evelyn Hankins, Senior Curator, with curatorial assistance from Betsy Johnson.
Catalogue