About Salvatore Scarpitta: Traveler
Jul 17, 2014–Jan 11, 2015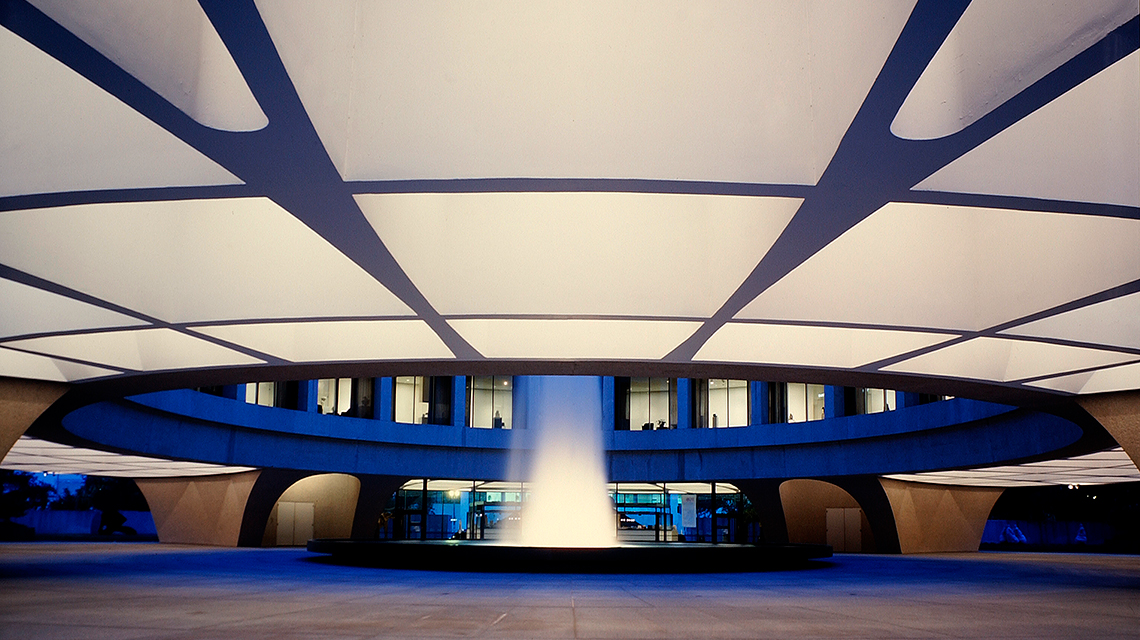 JUL 17, 2014-JAN 11, 2015 (Lower Level)
A fascinating and singular figure in postwar art, Salvatore Scarpitta (1919–2007) created a powerful body of work that ranged from nonobjective abstraction to radical realism. His career linked the worlds of art and car racing, moving from the avant-garde cultural circles of postwar Rome to the banked dirt oval speedways of rural Maryland and Pennsylvania. Focusing on his shaped and wrapped canvases, race cars, and sleds, About Salvatore Scarpitta: Traveler illuminated themes that occupied the artist throughout his life: risk, movement, death, and rebirth. Deeply admired in Europe, where he began his career, Scarpitta had yet to be fully recognized in his native United States. This was the first solo presentation of his work at an American museum in more than a decade, and the first ever on the East Coast.
RELATED PROGRAMS
Scarpitta in Context: Germano Celant and Paul Schimmel in Conversation took place Wednesday, October 8, at 7 pm in the Ring Auditorium. Co-curator of the 2012 retrospective Salvatore Scarpitta at the Galleria Civica d'Arte Moderna e Contemporanea in Turin and a personal friend of the artist for decades, Celant is artistic director of the Prada Foundation and senior curator of contemporary art at the Solomon R. Guggenheim Museum. Schimmel is former chief curator of the Museum of Contemporary Art, Los Angeles, and organizer of Destroy the Picture: Painting the Void, 1949–1962, which included early works by Scarpitta. He also knew the artist well, having first met Scarpitta in the 1970s.
Salvatore Scarpitta: Traveler was made possible in part by the generous support of the Estate of Frank B. Gettings in memory of Nancy Kirkpatrick and Frank Gettings, C.P. Beler, the Holenia Trust, and the Hirshhorn Exhibition Fund. The exhibition brochure was generously underwritten by Kristin and Howard Johnson and the Italian Cultural Institute on the occasion of Italy's Presidency of the Council of the European Union from July 1 through December 31, 2014.