UP7TH
Oct 02, 2009–Sep 17, 2010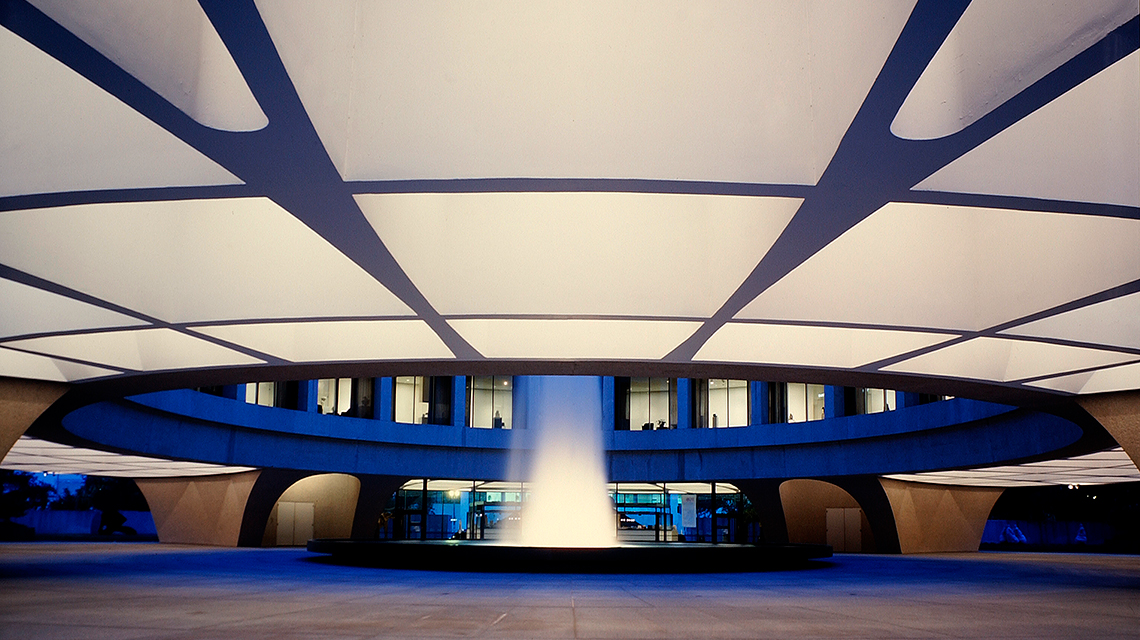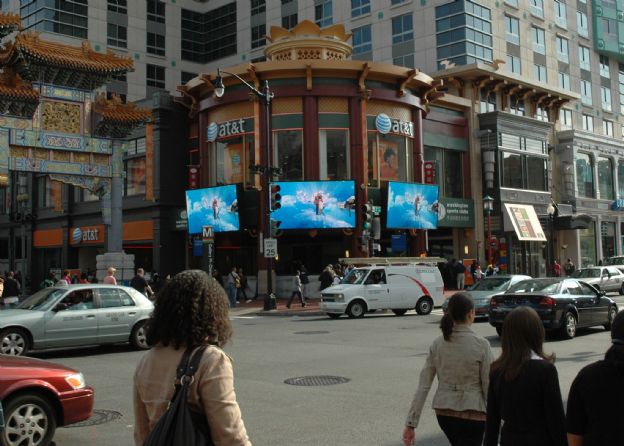 LED screens at Gallery Place, Washington, DC. Photo courtesy of Orange Barrel Media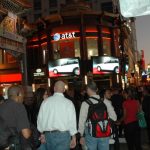 October 2, 2009, to September 17, 2010
A new work by Russian-born graphic artist David Polonsky (b. 1973) debuted in the fall of 2009 on three massive high-resolution LED screens near the entrance to the Gallery Place/Chinatown Metro station, located north of the Hirshhorn at Seventh and H Streets NW. The 30-second animation was shown several times each hour, reaching a daily audience of more than 115,000 people and reinforcing the Hirshhorn's commitment to providing a platform for artists working in film, video, and new media. Developed in collaboration with Orange Barrel Media, a firm specializing in cutting-edge digital communications, UP7TH was the result of a dynamic partnership between the latest in technology and the best in contemporary art.
Polonsky is best known for his work as art director and lead artist on the Oscar-nominated film Waltz with Bashir (2008). Based in Tel Aviv and formerly an artist-in-residence at Rhode Island School of Design, Polonsky was concurrently working on The Congress (2013), an animated science-fiction feature film. This project was organized by associate curator Kelly Gordon.